Dirtybird East, the newest addition to the Dirtybird campout series, will not return in 2019. The label sent out emails last night confirming the news.
After their first year problems with permitting and sound noise, the festival looked to change venues but struggled to find a new home. Dirtybird put out a statement late last night that stated the importance of hosting the perfect event.
"We know that February's 2018 East Coast event was not perfect. We want to be absolutely sure that when we come back, the quality of our production is not compromised."
In a time where festival after festival shutter their event, it's honorable to see Dirtybird hold off on a 2019 version until it is absolutely perfect. While Dirtybird East will not return in 2019, Dirtybird West will carry the flagship experience next fall!
You can read the full statement regarding Dirtybird East below!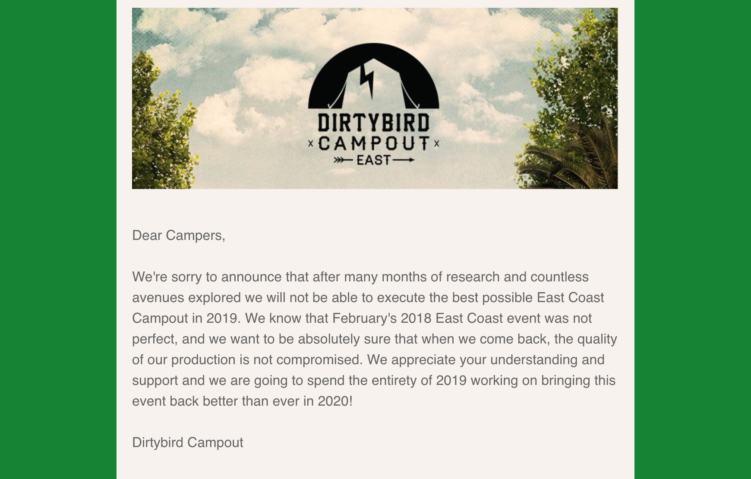 Featured image via festival Facebook page.