Editors Note: Since this article was published the lineup and location have been confirmed by Dirtybird. You can see the full lineup below!
Next year, the Dirtybird squad will kick off the first ever Dirtybird Campout east coast event. This announcement followed the event of the beautifully curated OG Dirtybird Campout in California. You can read more about that experience here.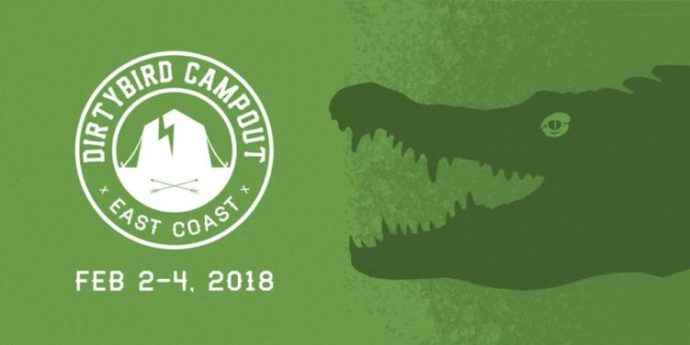 Dirtybird east coast is set to take place February 2-4. However, until now, the location was unknown. According to some inside sources via Reddit, the event will take place in St. Cloud, Florida.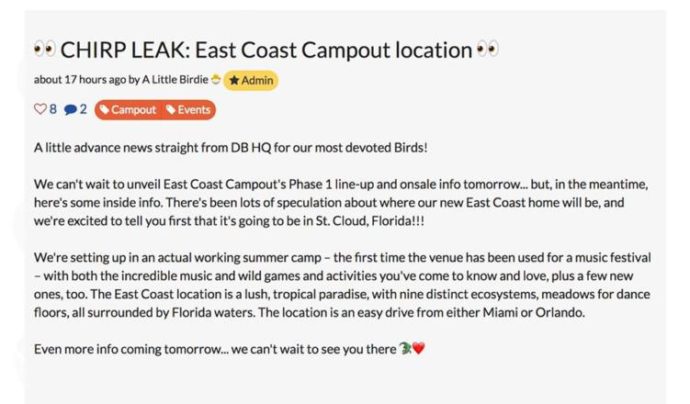 The location is a mere 30 minutes away from Orlando (for those who plan to fly in from other locations). The space has never held a music festival before, so this will be a new experience for all involved. More information will release today and this article will be updated accordingly.
Follow us on social media to stay up to date with the latest news regarding this event!
---
Featured photo via Dirtybird Campout Facebook