When Defunk dropped "Chase the Vibe" in October 2021 as the first teaser of his upcoming EP, he started a ticking time bomb that fans everywhere were waiting to explode. 3 months later, detonation has finally commenced in the form of a 5-piece funk fest titled Dimensions released by Westwood Recordings.
Besides being yet another explosive addition to his catalog, Dimensions serves as an example of what a decade of hard work and taking chances in the studio sounds like. Known for his genre-blending skills and ability to fuze a wide range of sonic elements, Defunk has carved out an exotic and encapsulating corner for himself. One that is vividly conveyed in his most recent EP.
The project begins with "Smokin'" featuring Zeale, a high vibration song that echoes strong resemblances to the stylings of GRiZ. Previously released "Chase the Vibe" quite literally chases the vibes of the song before it with a bass-filled statement that characterizes the flavor of the EP perfectly.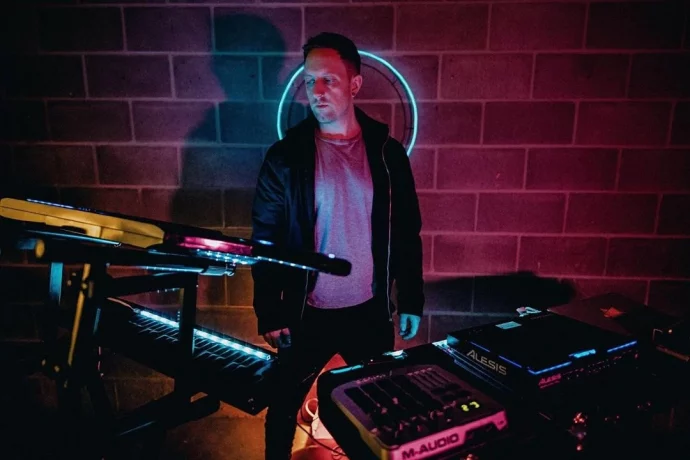 On "Sorry," Defunk reconnects with longtime collaborator ero808 for a song that combines heartfelt vocals with hard-hitting dubstep. Perhaps one of the most exciting surprises of the EP comes in the middle of "Diamond" when Defunk drops the track into a spicy little salsa break and then directly back into the chest-rattling voyage it began with. 
The final song of the EP, "IMMA," takes no shortcuts in getting to the fireworks. Heavy-sounding drums stomp around an intoxicating bass line that would make even the most-experienced rail rider a little sore. 
Look for this EP to be the first chapter in what is sure to be another decade of fine-tuned music and performances for Defunk. Catch the Canadian artist at Brainquility Festival and the Gem & Jam pre-party later this year to see him bring the Dimensions EP to life.