Fire Lights Music & Arts Festival takes place over September 9-11, 2021. Located at Wainer Park – 1000 Washington Dr, Edinboro, PA 16412. Single-day tickets are now available!: www.firelightsfestival.com
---
PRESENTED BY EDINBORO VOLUNTEER FIRE DEPARTMENT, FIRE LIGHTS MUSIC & ARTS FESTIVAL COMES TO EDINBORO, PA THIS September 11 WEEKEND. 100% of festival proceeds will benefit the Edinboro Volunteer Fire Department. This 3-day music and camping festival includes 2 separate stages with a capacity of 2,500 people.
Fire Lights Festival is located at the beautiful Wainer Park in Edinboro, PA just down the road from I79. Attendees can arrive early on Thursday, September 9 to get comfortable and enjoy live performances in the camping area to start the weekend off. Stages will be treated with Hennessey Sound Design thanks to Tiaga Sound and Lights!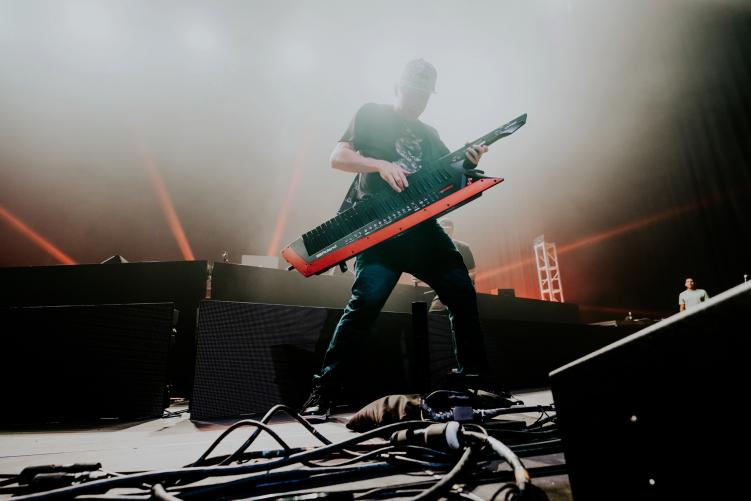 Bringing the Heat
Fire Lights is pulling no punches with a stacked lineup from top to bottom for the inaugural event. Manic Focus continues to push boundaries and stay ahead of the curve. His most recent performance at Mission Ballroom was a showcase of the many talents JMac has come to be known for. The famous keytar could make an appearance alongside the classics and new works.
We love the lineup and wide range of electronic acts, what are some performances you're looking forward to the most?

"Mersiv, ZEE, Jimkata, and Bricksquash. I'm excited to see bass music being brought into this community!" – Andrew Lehr, Festival Director
Mersiv is building momentum for a mind-blowing main stage performance following a pair of sold-out shows at Mishawaka Amphitheater, dual performances at Sound Haven Music Festival, and Pretty Dark Loud soon to be released. As a way to give back, Mersiv and The Black Box hosted an album listening party with proceeds benefiting boredomfighters.org and the American Cancer Society.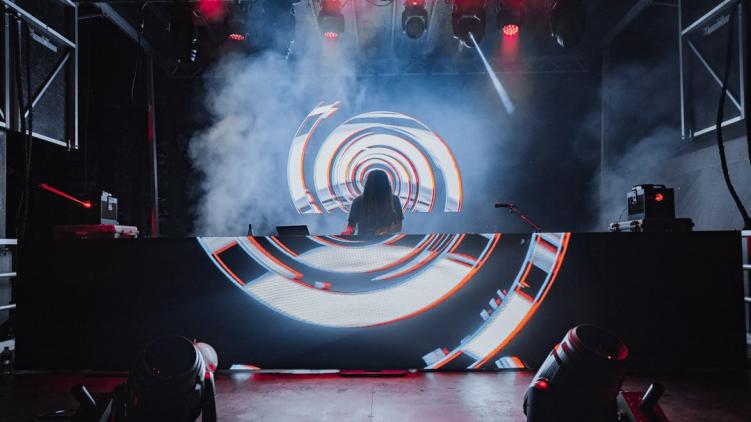 In addition, Jimkata rounds out the headliners with a massive return and release of Bonfires. Recorded in Syracuse, Bonfires finds the trio digging deep & stretching their boundaries with bold, intoxicating arrangements fueled by swirling synthesizers & anthemic hooks. Keep an eye out for our Fire Lights 10 Artists to Watch! We'll be going in-depth with some of our favorites from the stacked lineup soon.
Giving Back
When we asked the team what inspired the festival's creation and the partnership with Edinboro Volunteer Fire Department, it became clear this was a special event for those involved. Andrew Lehr wanted to work together with his father Lance, to find a way to bring in more funding while also providing something new and special for the community.
"We could not be doing this without the support of the Washington Township and this Edinboro Volunteer Fire Department"
All proceeds go directly to the local Fire Department, allowing the team to continue serving the local community to their best ability. The event, taking place over the 9-11 weekend will recognize all first responders in a midday ceremony. The team will be recognizing all of the first responders' efforts and the vital role they play in keeping everyone safe.
Before the festival, attendees can connect on the Radiate app available in app stores. Join the Fire Lights Music & Arts Festival Community to get hype about the event, connect for rideshares, and meet new friends!
For information on vending or participating, visit the website and complete the vendor form. The Firelights Festival Staff will get in contact with you as soon as possible.
---
Fire Lights Music & Arts Festival takes place over September 9-11, 2021. Located at Wainer Park – 1000 Washington Dr, Edinboro, PA 16412. Single Day Tickets and more: www.firelightsfestival.com
Featured image via Brittany Teuber
Festival Director – Andrew Lehr – AndrewL@firelightsfestival.com