As an event curator, it is imperative to keep shows new and fresh to keep fans entertained. But sometimes, keeping things fresh doesn't always mean doing what's new. In fact, sometimes going back to your roots and resurrecting old legacies is exactly what you need to do to draw a crowd.
This is exactly what music labels and event curators Aspire Higher and The Rust Music had in mind when they decided to hold a 140 throwdown with dubstep powerhouses Coki & Reso at Warehouse on Watts this past January.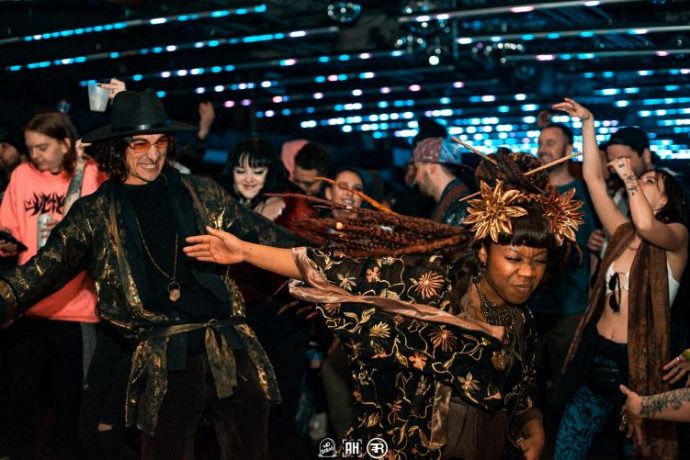 A snowstorm didn't keep patrons from making the trek to the North Philly venue and vibes were high all around to embrace a night of truly provocative music.
I got the chance to chat with the founder and owner of Aspire Higher Ryan Karolyi regarding his intentions with the show and how he intends on amplifying the Philly music scene in the coming months.
MV: What inspired you to throw a 140 show?
RK: 140 just has such a focus on sound system culture and proper tunes that it's always been a favorite of what we do. Small 75 cap intimate style Boom Room shows to larger-scale stacked lineups with things like Kloudmens US debut and special vinyl sets, etc. The importance of showcasing this music in the US is big for us. With no other Philly promoters focusing on the low-end 140 and drum & bass sound, it's our DUTY to get it moving out here.
MV: Was there a reason why you chose Warehouse on Watts (WOW) as the venue for this particular event? 
RK: WOW is a great mid-size cap room with some proper Funktion-One sound and a great vibe for this feel of music! Plus, we love supporting the independent venues that support us!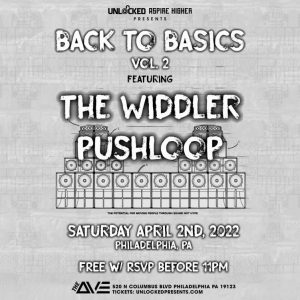 MV: What's next for Aspire Higher? Any future events we can anticipate?
RK: We have some big announcements coming in early March for a major event we are hosting. Some more Warehouse on Watts events on 3/25 and 4/22 and also hosting some events come spring in a new venue for us that is going to be a people's favorite for sure! Also, our first collab event at The Ave with Unlocked Presents for Widdler/Pushloop April 2nd.
The Next Chapter
Since speaking with Ryan following our interview, he and his Aspire Higher crew have announced that the 3/25 event at Warehouse on Watts will be none other than sumthin sumthin and VCTRE while the 4/22 show will be held down by the immaculate stylings of K.L.O.
Get tickets for the events here and if you haven't already, introduce yourself to the talents of K.L.O. in the music video below,
As Aspire Higher and The Rust Music continue to collaborate and combine forces to throw these incredible shows there is no telling what they might bring to the table in the near and extended future.
See you all on the dance floor and make sure to follow us on Facebook to stay up with everything you need to know about music releases, concert & festival announcements, and electronic music in general.