Roll down the windows and kick your seat back, because Artifakts has returned with a beat tape to make your speakers bounce.
Known for producing sounds that hover between the realms of electro-soul, funk, and hip-hop, Artifakts is best known for his energetic and heartfelt flavors that radiate throughout all of his work. His latest EP, Lipless, is yet another proclamation of Artifakts' ability to massage and maneuver beats with flow and precision.
The Lipless EP includes six songs, all of which follow a similar narrative – one that makes you want to take a slow drive down the Pacific Coast Highway with no destination. The album is a product of Artifakts' proclivity to old-school samples and record/sample collecting. A vibe that resonates throughout the entire Philos Records crew where Artifakts lays his fossils.
"Lipless is a short beat EP that delves into simplicity and texture. Crafted with a concise workflow and an SP-404 sampler, Lipless skims from and digitizes crate-digging favorites."
Recently, we got the chance to chat with Wisconsin-born Garret Meyer about the project, what the future of the Artifakts project looks like, and how he is preparing for an eventful New Year's Eve in Detroit.
RB: Congratulations on the new EP! You mentioned the body of work is a result of a lot of crate-digging. Do you have a go-to record store? What is your record collecting process like?

GM: Thanks! The description of this EP is a little tongue-in-cheek since I'm notorious for digital digging. Most of my actual (now dwindled) collection that I've used for old projects is still in storage up north. Moving around a lot and vinyl doesn't always mix. I typically rummage around obscure blogs or youtube channels these days. I'm a sucker for hardware samplers and cataloging but far from an old head or purist with where I sample from. 
RB: It seems like you keep a strong connection with your home state of Wisconsin. How important is it for your creativity/health/mentality to keep this relationship?
GM: I think plenty of people can relate to their hometown relationship. I spent plenty of time daydreaming about somewhere more exciting. Like many, I slowly branched out and lived in larger and more diverse cities. After getting to tour around the country and indulge in all the excitement, I found a charm and connection with rural Wisconsin I didn't have before. There's a lot of midwest culture I could never shake: the food, beer, and pace of living for starters. Like plenty of less populated areas, there were some aspects of the culture I was ok with replacing to try and balance my character. I'm thankful for Wisconsin for giving me a baseline appreciation, both for that region and the places I've traveled. 
RB: How long have you been working with the Philos Records crew and how have they helped support your mission and goals?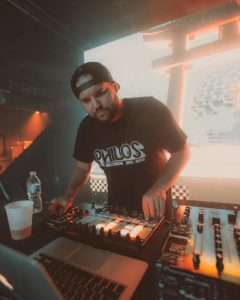 GM: I believe my first interactions and work with Philos dates back to late 2013 but it's been nothing but family since. Jordan Wengler carved out a great crew that I'm lucky enough to call some of my closest friends. I'm excited to help him continue to push Philos and I look forward to how it evolves with roster, sound, and how it operates.  
RB: I think the question on the tip of everyone's tongue is what your plans are for 2022. Is this still the end of the Artifakts project?

GM: Unfortunately, there's no great surprise here – it is still the end of the project. As for 2022, this may be the busiest year I've had in the industry. I've been volleying the idea of working with Philos Records in a more official capacity with Jordan Wengler for quite some time. I feel like I'm walking away from Artifakts with a great understanding of the industry and I'm excited to bring that to his roster. On top of that, I've started full-time with a marketing agency out of Nashville. I've enjoyed sharpening some of my other skills and being in the more corporate, fast-paced business arena. It's fulfilling seeing my endeavors and campaigns as Artifakts translate elsewhere.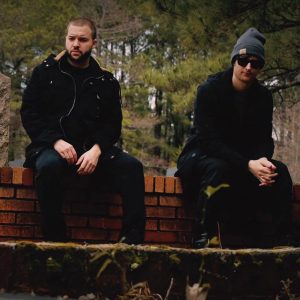 RB: If this truly is the end of the Artifakts project, what does this last show on NYE mean to you?

GM: I think it might be a little surreal. My main effort was to be genuine, create, and share. That couldn't all be wrapped up in a better way. Some of my best friends since the inception of this project will be out and I'm sure the champagne will carry on where those emotions left off.
So there you have it – the Lipless EP will indeed be the last piece of work fans hear from the Artifakts project. As for his final show of 2021, as Meyer said himself, his grand finale couldn't be "wrapped up in a better way."
We look forward to the send-off and everything this incredible creative has in store for his future.