Back in April of 2018, one of our staff writers wrote a fantastic editorial detailing why a Wakaan curated festival makes perfect sense.
The reaction to that piece was fantastic. Fans of both weird bass and Wakaan praised the article and welcomed the thought of a festival solely devoted to the Wakaan brand.
And while we hoped and dreamed this would one day become a reality, our thoughts went unanswered for a few months. Until this week that is.
Earlier this week, the Wakaan Facebook page posted a very revealing status in Liquid Stranger's family group. The post basically asked fans what month is their favorite month for a camping festival. And while this doesn't seem like much, to us it means everything. Wakaan is officially testing the water for when they can host their first official festival.
Since it was posted on August 15th, the status has racked up over 1,000 comments.
See it for yourself below!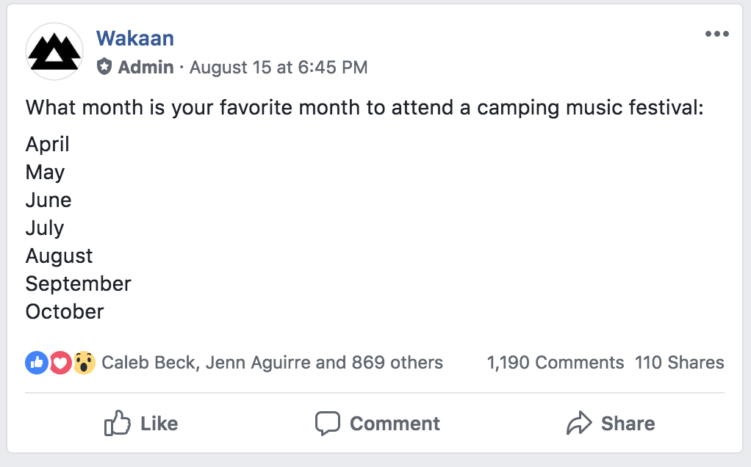 And if you want to see our thoughts on why this makes perfect sense, and where we think this baby can be held, give our previous article below a read!
Since summer of 2015, Martin Stääf has elevated a small collective of fledgling producers into the "who's who?" touchstone of experimental bass music in America. Now a following of thousands are calling for a dedicated Wakaan camping festival to celebrate their space bass dominance.
---
Featured image via artist Facebook page.