Nearly 10 years ago, Nolan Petruska, AKA Frequent, became enveloped in the neurohop scene as the genre was just beginning to take shape. As a producer and owner of what is now known as the Upscale Artist Collective, Petruska knew what he wanted to do with the label but had his work cut out for him.
A few years later and after some changes, Petruska connected with Canadian producer Hudson Lee who was eventually invited on to Upscale as a co-owner. Today, the global collective possesses a flourishing roster and an ambitious desire to introduce new ways of doing things in both live music and label management.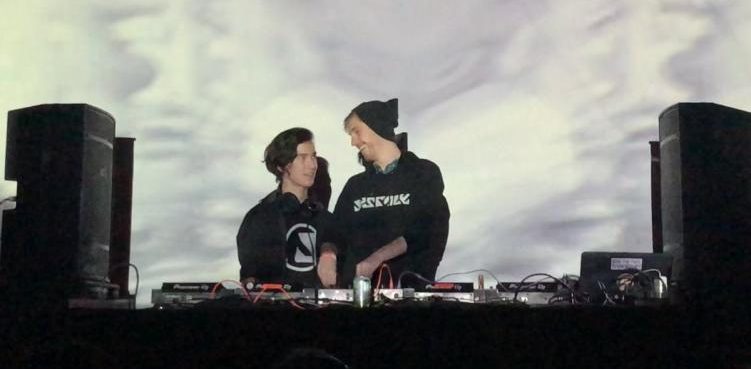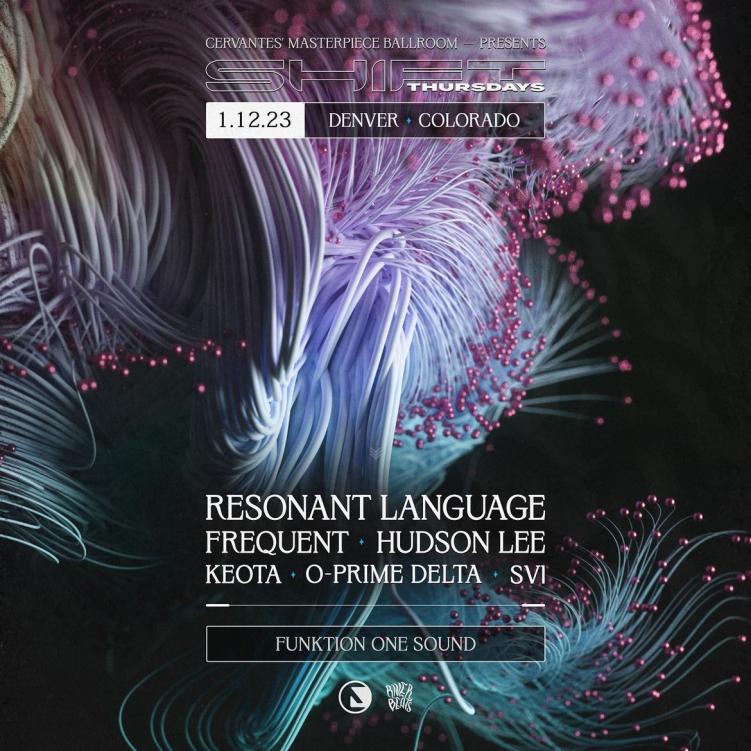 In anticipation of our upcoming (sold out) SHIFT Thursday show with Resonant Language, we got to chat with Upscale Owners Hudson Lee and Frequent who are not only helping curate the show but performing in it as well.
In our conversation, we spoke about the growth of the label during the early days of neurohop, their commitment to being a label for artists' sake, their desire to create immersive audio-visual experiences, the upcoming SHIFT show, and far more.
Let's Call It Neurohop
In 2012, UK producer Kursa released a mix of 9 songs on Soundcloud titled "Let's Call It Neurohop." The mix, released by now defunkt music label Caliber, is said to have marked the beginning of the genre we now know as neurohop.
Incredibly drawn to this fast-growing subgenre, Nolan Petruska and Hudson Lee wanted to find a way to usher it forward. One of the main ways they wanted to do that was by creating a label that reinvested in their artists.
NP: All the artists we found were these random people in the corners of the world who were doing cool stuff but didn't quite have a platform to showcase it. Slowly over time, we started to realize that we wanted to push the label into being more of a collective. We stopped doing 50/50 splits and started giving our artists more revenue. We began acting as this mediary body that will help you promote your music but doesn't look to gain anything out of it other than the growth of the people involved.
What Petruska and Lee are doing with Upscale certainly isn't the industry norm. By adopting this model that reinvests in the artists rather than taking from them, Upscale has created an environment where art can flourish.
HL: A word that I really like to use to describe what we're doing now is Artist Collective, because I think that we don't really believe in what most labels do. I want to teach people how to function independently and give them the tools to succeed rather than doing it for them.
Releases That Really Mean Something
Something that stuck out to me a lot during my conversation with Frequent and Hudson Lee is their dedication to original aesthetics and putting out releases that are truly the artist's own.
HL: Every release on Upscale in the past two and a half years has actually all been art that the artists themselves created. A lot of the artists we work with usually have a really specific design sense for their project and I usually don't interfere or intervene with that unless I'm specifically asked to do something. I usually just trust the artists and their design senses.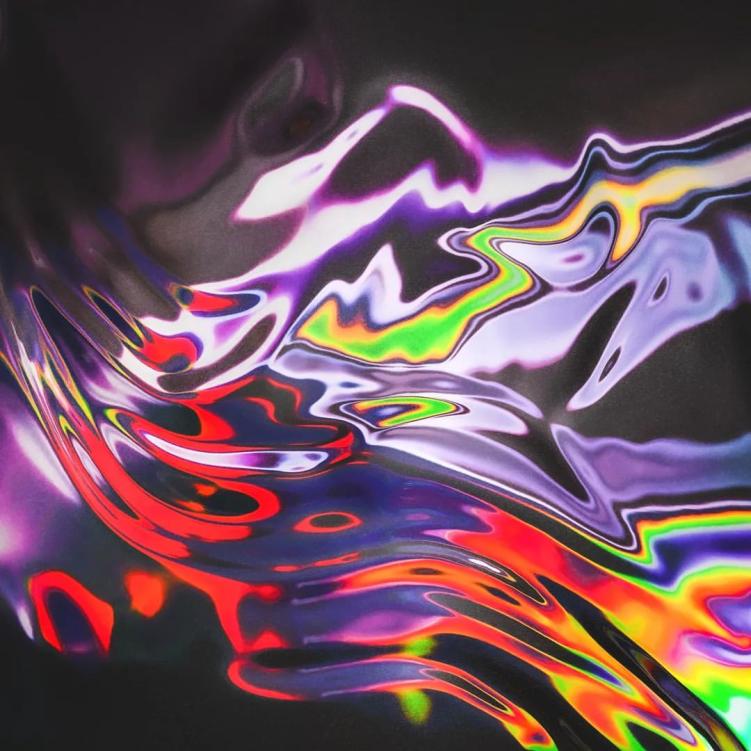 Patruska and Lee made it clear that they make themselves readily available for their artists for help in whatever matter it may be. They even cited their discord group which has graphic designers, coders, producers, and more as a resource that Upscale artists have access to.
However, they also stated that they give their artists the freedom to express their art and project in any way they so choose.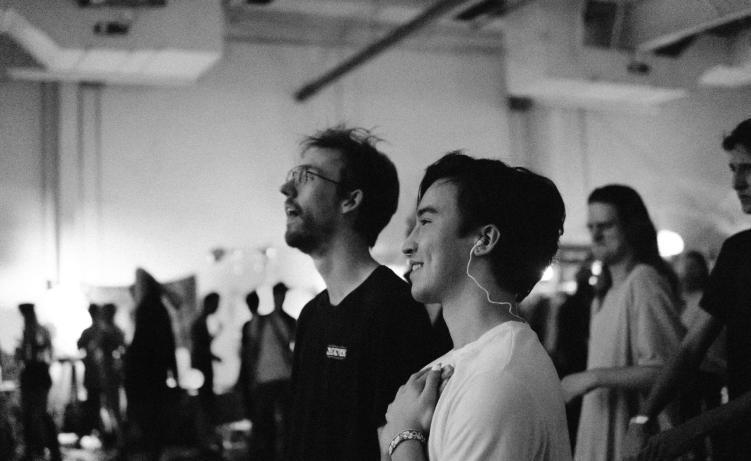 NP: There's a lot of people who think really deeply about it and have an overarching meaning to their entire brand that extends beyond just the cover art. There are so many interesting ways to go about being a persona and having a universe – one that you've built around the music that contextualizes it further.
The Audio-Visual Ambitions of Upscale
In addition to serving the interests of artists and growing the collective in the areas of neurohop, world music, and more Upscale also hopes to introduce some exploratory concepts to the live realm.
Hudson claimed that their goal is to "have more artists on a lineup, do shorter sets, and not share the set times or anything so people have an experience where they're living in the moment." In fact, Upscale even tried this format at a recent show in Florida.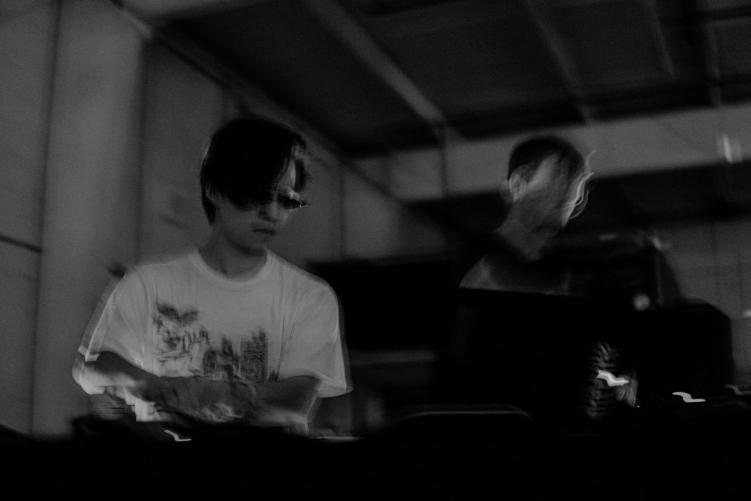 NP: We wanted to do a show that had 12 artists on the lineup with everybody playing super condensed sets. The order wasn't announced and you just had to show up and run through this eight-hour experience of this huge, insane roster of people all doing completely different stuff.
Although it may be a novelty, Petruska hopes to replicate this format and even turn it into their own branded curation.
NP: The long-term idea is to develop our own audio-visual experience, especially in the bass music scene. It's the one spot that has really good sound and people who are excited about the idea of curating something different you know? People who will take risks. We've been trying to create a new market where people have space to do things that are more open format where anything goes.
First SHIFT Thursday of 2023
We went on to chat about the faith and trust that artists and labels like Upscale put into promoters, venues, and fellow collaborators. Naturally, their upcoming sold-out show at SHIFT Thursday came up.
Both Frequent and Hudson Lee agreed that they are most excited about O-Prime Delta's set.
HL: This is definitely a little bit more of a bass music-oriented show especially being a club setting and Jeff (O-Prime Delta) is somebody that really takes the format of bass music and does something extremely different with it.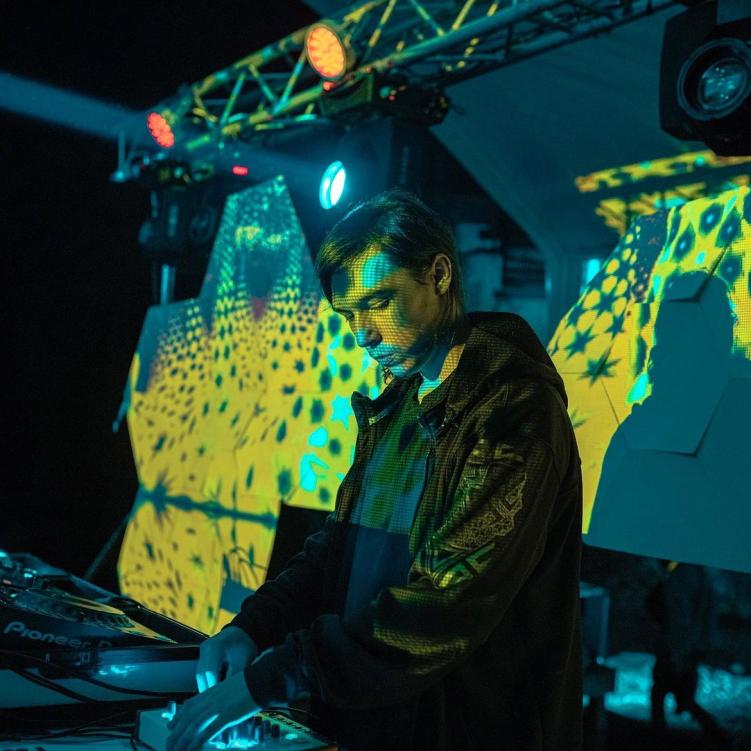 In regards to the show in general, Frequent remarked how happy he is to finally get to put together a high-scale show like this.
NP: We've been trying to make this show happen in Denver for quite a long time now. We were trying to really do it ourselves and found it difficult to find a space and make it happen. So working with Pat's (Resonant Language) team has been awesome because it's really allowed us to work together to curate the lineup and make it into a really fun event.
It is clear that Upscale is a collective that knows what they want – whether it has to do with live shows or the way they run their label. With the ideals they have firmly in place and their desire to introduce new ways of doing things in the live music and label management realms, there is no telling what Upscale will accomplish in the years to come.
If you didn't get tickets for their upcoming show at Cervantes, you may have missed your chance as the show has sold out. Fortunately, Hudson Lee, Frequent, and several of Upscale's artists have shows planned throughout the year.
Keep up with everything they've got going on in the links below.
Upscale Recordings
Website | Facebook | Twitter | Instagram | Soundcloud | YouTube 
Frequent
Facebook | Twitter | Instagram | Soundcloud | YouTube
Hudson Lee
Facebook | Twitter | Instagram | Soundcloud