Last night, the Ultra Music Festival sent am email to all current 2020 ticket holders (yes – during the middle of the night). In the email, they stated that all tickets purchased will remain valid for 2021 or 2022 Ultra Miami event. If you have purchased tickets, make a move quick because you only have 30 days to do so.
As most festivals do, Ultra has a particularly transparent refund policy found on their website. "Upon Event cancellation by Event Organizer, Event Organizer may, in its sole and absolute discretion, elect to either issue a full or partial refund to Purchaser, not issue any refunds, or reschedule the Event." 
While not explicitly saying it, they will offer no refunds and only allow ticket purchasers to redeem their ticket for 2021 or 2022 Ultra Miami. They also list out other "benefits," which you can read below.
Check out the email from the Ultra team below: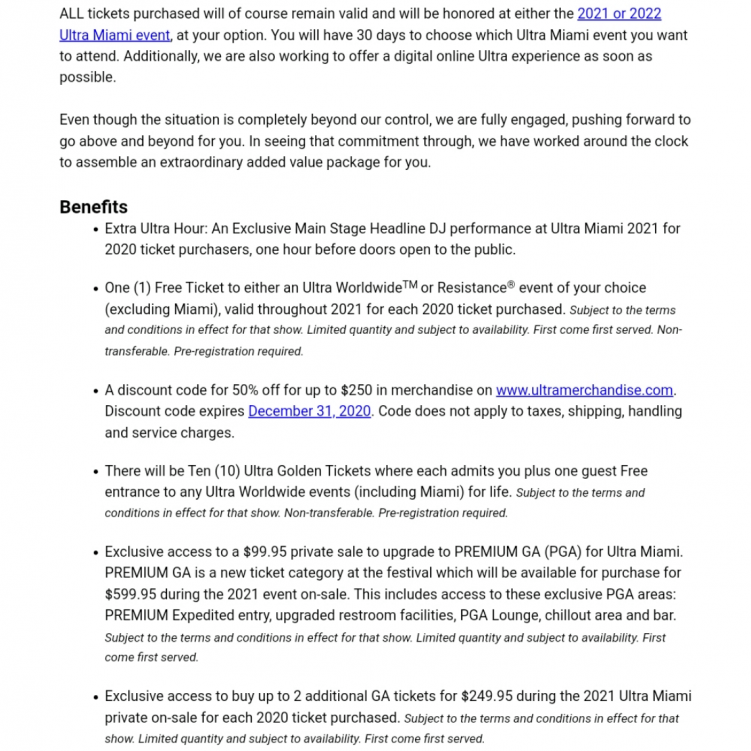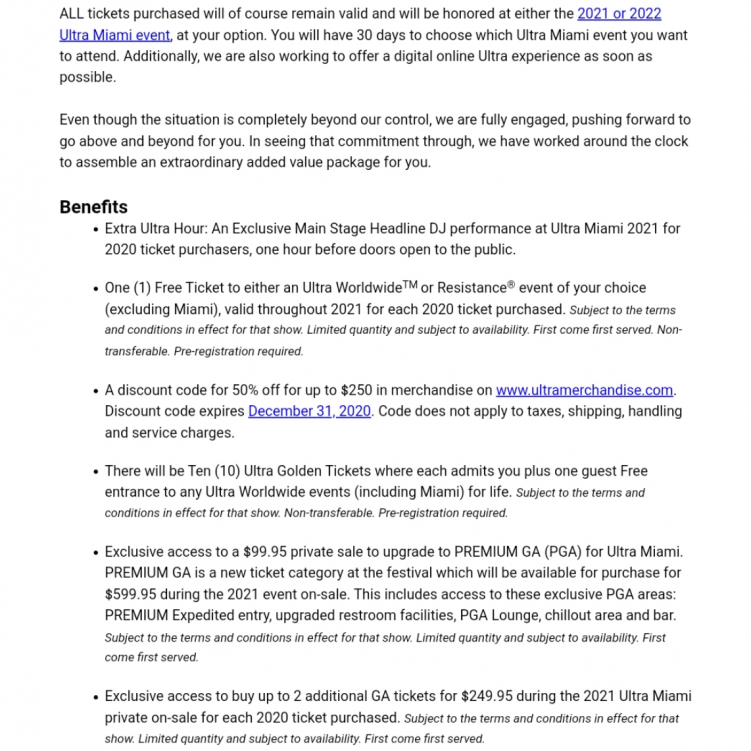 And below is the original announcement sharing that the 2020 festival would be "postponed" in Miami due to the coronavirus.