Denver producer TYRo is back with his two-track EP Overtime, released via Warpaint Records.
If you are unfamiliar with the name, Tyro is a fixture in the Denver bass scene. Over the past year, the heavy dubstep producer has played multiple festivals, including an upcoming stop at Global Dance Festival on July 20th in Denver. Overtime features some heavy dubstep, a staple of Tyro and his sound design.
Give the EP a rinse below.
If you love heavy bass, this bad boy is a perfect match for you.
Why do we like it?
The self-titled first single, "Overtime," will have you overwhelmed with aggressive wobbles and slamming percussions. The second feature off the EP, "Gunk," is a grimey single that does the song title justice. Providing some heavy basslines throughout the entirety of the track.
Tyro is venturing on a cross-country tour in support of Overtime. Check out all his dates this summer, including stops in New Orleans, Detroit, Denver, Salt Lake City, and more!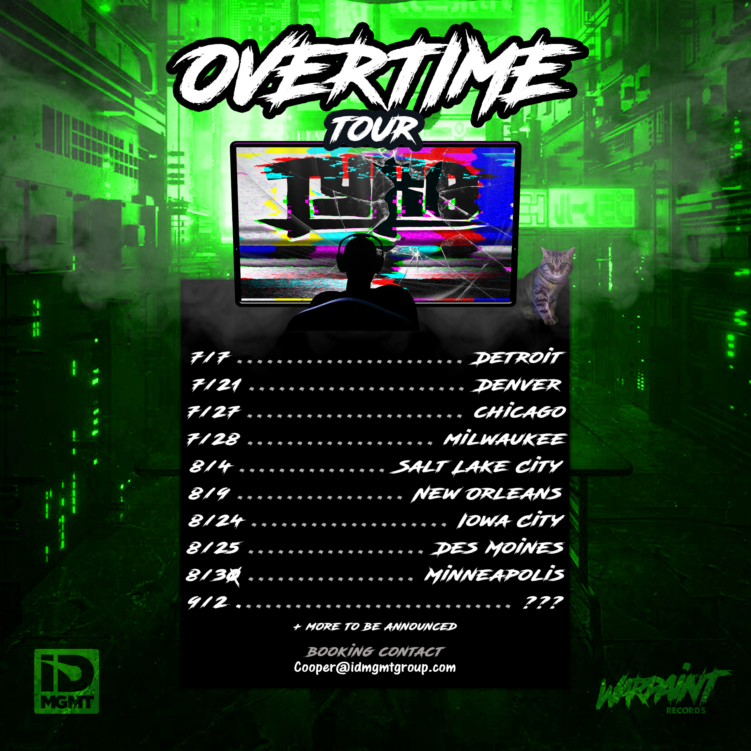 Featured image via artist Facebook page.