Shaq crushed the festival circuit in 2019! from Ultra to Lost Lands, and now Decadence, Arizona.
To cap off the year DJ Diesel joined NGHTMRE on stage for an epic 30-minute set to reign in 2019 at Decadence, Arizona! The duo dropped Excision's "Rumble" to bring in 2019.

Shaq's guest appearance at Lost Lands was #2 on our top stories of 2018, and it's looking like this wild set could be a top story from 2019.
A headline we never thought we would write, but this is exactly how 2018 went, and it's exciting to see 2019 start the same way!
---
countdown last night! happy new years friends and family 🤪 let's make this year a good one! @SHAQ b2b @NGHTMRE pic.twitter.com/BSyPzK85YM

— grampz (@markitos626) January 1, 2019
Headbanged our way into 2019 at @DecadenceAZ with @SHAQ aka
DJ DIESEL B2B @NGHTMRE. 😤🔥🤘🏼 pic.twitter.com/YBq987Nhyn

— ᴊᴏʜɴ ʙᴀʀᴛɪʟᴏᴍᴏ (@John_OCTIV) January 1, 2019
Just a lil vid of @SHAQ and @NGHTMRE rumbling in the new year 🎉🎉 pic.twitter.com/eTVpZQKUgY

— haden (@nothader) January 1, 2019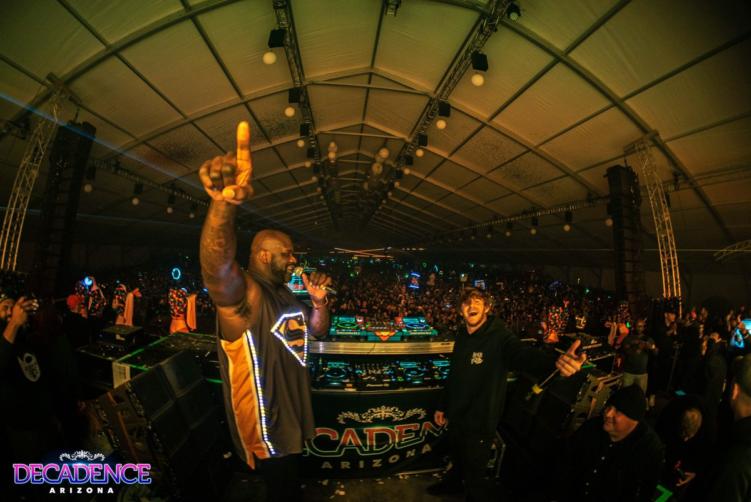 ---
Photo: Rukes.Com