If the first two songs from sfam's new album are any indication of what the rest of the full-length is going to sound like, then these guys must be recording in a fire-proof studio. Because they're working with some serious heat.
On the last new music Friday of February, fans across the world filled their speakers with sfam and Buku's crushing new single, "yaheardme." 
The new release follows a similar trajectory as its sibling on the album released three weeks before it, "doit4da," in that it begins with an ominous and almost daunting intro. However, the drop launches the track in an entirely new direction that feels as if you're walking through a pit of thick mud or swimming through some sort of alien plasma.
It's easy to see why sfam and Buku chose to collaborate as you can see elements from each of their styles layering perfectly in their first official release together. 
"After touring with the sfam boys in late 2019, it was only a matter of time until we wrote a track together. A love letter to swampy bass music and New Orleans as a whole, this track was an opportunity to exercise a different part of our collective creativity. The result is this texture-filled shout-out to all of our fellow low-end lovers."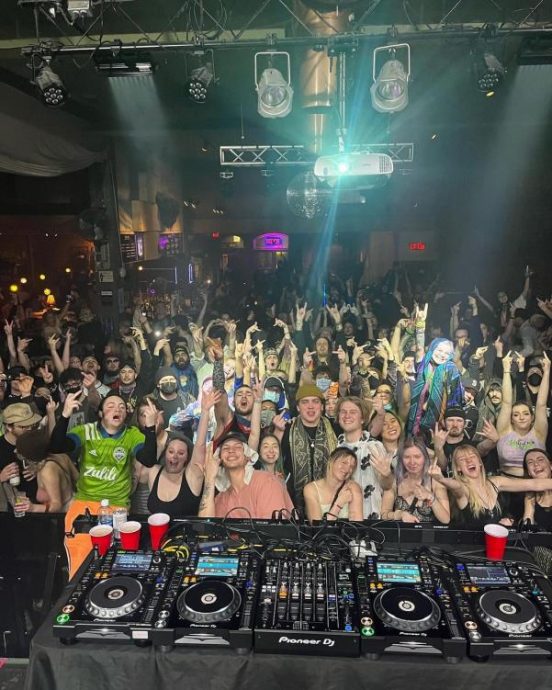 This past February saw sfam perform a slew of shows across the country giving them plenty of time to rinse their new releases and most likely plenty of unreleased tracks from their upcoming album. The boys will be ending March with a hometown show at none other than BUKU Music + Art Project. A performance that will undoubtedly be a massive milestone in these young artists' careers.
As Buku's debut release of 2022, look for "yaheardme" to be just the start of what is going to be a roaring year for the Pittsburgh producer that includes performances at Ubbi Dubbi, Forbidden Kingdom, and Red Rocks!
Whether sfam choose to drop any more singles from the upcoming album prior to releasing it in its entirety is unknown. But one thing is for certain, when this album drops, you better run for cover.
Follow sfam:
Follow Buku: