Imagine a world where you have to hide in the shadows of dimly lit restaurants or basements just to listen to music. Or a world that would punish you for wearing the clothes you like, or for expressing your sexuality, or for even cracking a beer.
At one point, for those living in Saudi Arabia, these were all very real scenarios that persisted throughout the nation. And at times, still do. But as we enter 2022, a light is starting to grow brighter at the end of this imperialistic tunnel. And it appears that light is being partially led by LEDs, fireworks, and lasers.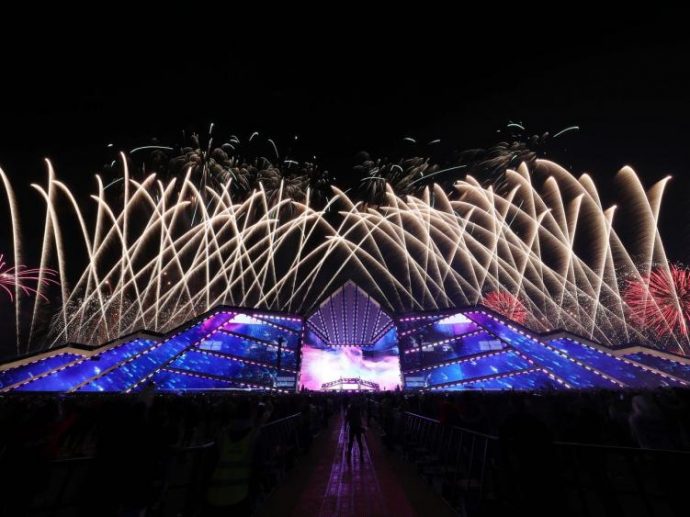 On the weekend of December 13th, 2021, the MDL Beast Soundstorm Music Festival touched down in the deserts of Saudi Arabia in what was without a doubt the biggest event of its kind to make an appearance in the kingdom. Acts such as Tiësto, Armin Van Burren, Diplo, and more graced the stage as weed wafted through a crowd of brightly colored patrons all celebrating a landmark event in the changing times of Saudi Arabia's conservative history.
Despite the fact that there are laws that prohibit alcohol and regulate the way women are allowed to dress, inebriated guests flaunted across the grounds full of bliss, wearing everything from "skin-tight pants" and drag to "full-length robes and face-veils."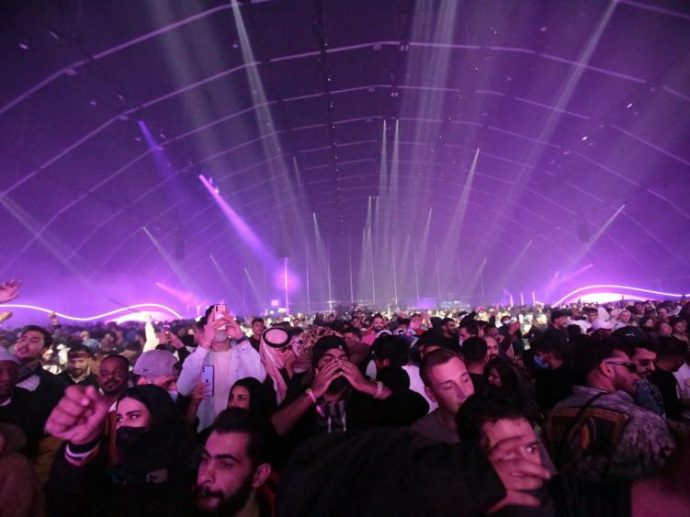 Both men and women seemed to have been temporarily liberated from the normal rules of their society. Perhaps the only thing that may have reminded everyone where they were was the 15 minutes of silence when the music stopped for the Islamic call to prayer.
Changing Times
The MDL Beast Soundstorm Music Festival comes on the precipice of a series of regulations and changes Saudi Arabia is experiencing under the rule of the crown prince, Mohammed bin Salman. In the past few years, the prince has lifted a ban on women driving, loosened gender segregation, and shuttered the operations of religious police across the country. It appears the recent music festival is another declaration of these new times that Saudi Arabia is beckoning in.
A member of the royal family who was attending the festival, Prince Fahad Al Saud, stated in a brief one-on-one with Bloomberg – "Allow us progress, allow us to represent ourselves in the way that we feel fit. We are very eager to be part of the international community but we can't be stifled every time we try to make progress because it doesn't look like what you want to see." All while he wore a "psychedelic-patterned jacket and sparkling eyeliner."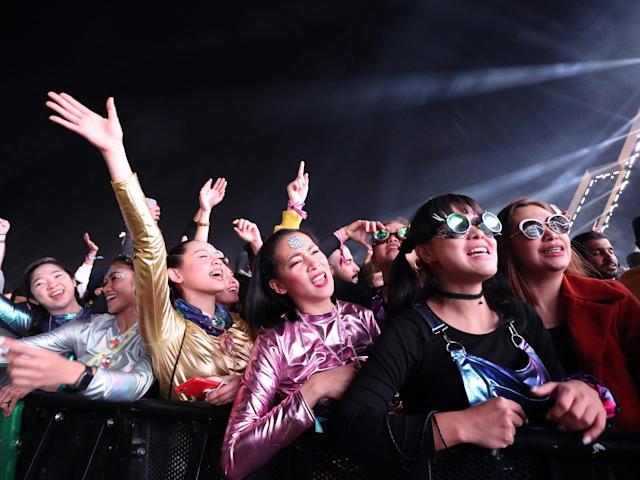 Ibrahim Fahid, an avid fan of the electronic scene and a Saudi Arabian citizen, couldn't even describe his feelings to reporters. Only that he rejoiced in the fact that he didn't have to travel far to see some of his favorite artists.
"I can't even describe my feelings. Before music opened up in Saudi Arabia, I used to travel to see artists like The Chainsmokers. Now, I can stay at home because they're here." – Ibrahim Fahid
The statement "before music opened up in Saudi Arabia" shows the reality that music lovers like Ibrahim once had to endure on a daily basis living in the conservative kingdom. It's hard to even imagine something like that being said today. But the truth is that rules like this still persist in areas across the world in addition to several more laws and restrictions that would baffle us in the United States.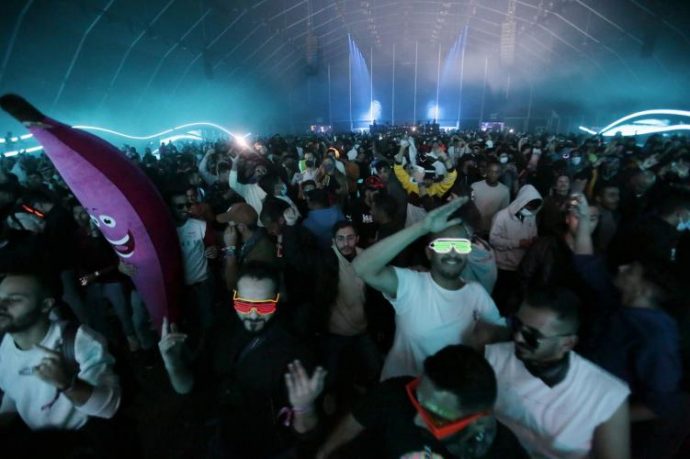 Luckily, for those in Saudi Arabia, the MDL Beast Soundstorm Music Festival signifies yet another milestone for a country that's slowly but surely crawling its way to a more liberated and just society.
Keep the vibes going Saudi Arabia – we're rooting for you.