Out now on all platforms, Rooftop Collective and Aftershock have teamed up for the audiovisual EP Release. Aiming to leave their mark by creating collaborative efforts across community spaces.
Featuring tracks from Michal Menert, Since JulEYE, Tygris, and more, Release. is an experiment in connecting artists across sub-genres and collectives. Each release is paired with a visual element from the likes of Vanderreel Visuals, Digital.D, and Indevijual. Find out more below!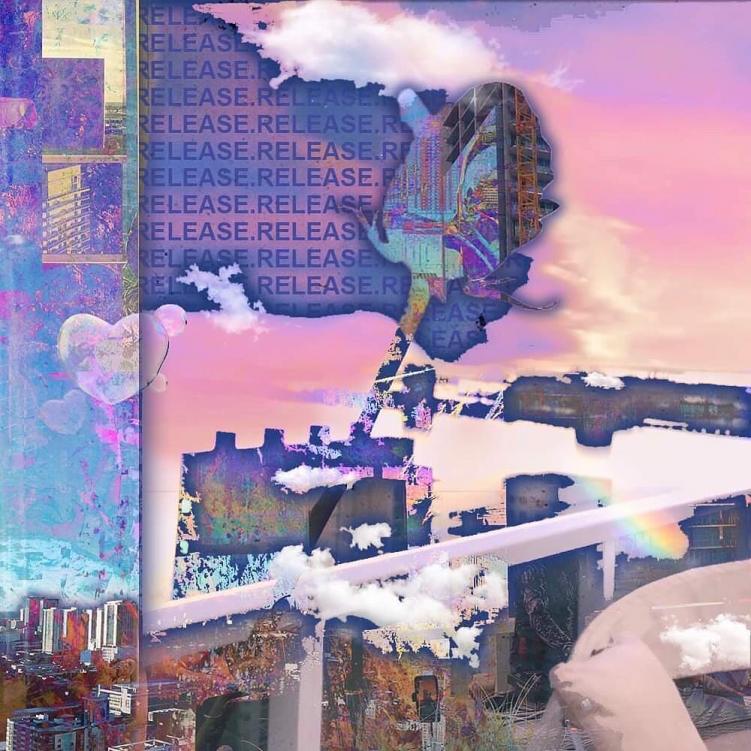 Back on Track
After taking the year off to plan and strategize, Rooftop Collective is back with their latest compilation, Release. With a focus on building community, the team chose to combine forces with Aftershock, driving a portion of profits to the team's educational fund.
By creating a space for artists to thrive, and tapping into the next generation, Rooftop looks to set a lasting foundation for years to come. Rooftop doesn't sign artists like a traditional label but works as a partner for creators to build something unique.
One of Rooftop's primary focuses is blending genres and breaking boundaries, creating space for creators of all types. With expertise in electro-soul, bass, and hip-hop, they've tagged some of the latest and greatest in the space for Release.
Kicking things off, the electro-soul legend himself Michal Menert brings in the listener with 'Winter Love.' As an ode to the cold winter months, the vibe fits perfectly for a snowy day with a warm drink. Tasteful sampling and a smooth beat remain staples in his toolkit.
Combined with a collage of sights and colors, JonnaP Arts brings the track to the next level. Next up is a collaborative effort between some of our favorite up-and-comers, Since JulEYE and Statik, featuring Brisco Jones.
Feeling Funky
Pairing funky synths, soulful guitar, and playful scratching with Brisco on the cuts, 'Victorious' has a little something for everyone. This one is sure to get the dancefloor moving and we can't wait to catch it live. For visuals, they tapped our good friend Vanderreel Visuals who matched the vibe perfectly with cuts from the big city.
For those who love the soul in electro-soul, keep your eye on McWavy! Since her early clips creating beats on social media, she's developed into an incredible talent. With support building rapidly, she got the opportunity to perform on stage with CloZee at Red Rocks last year. We can't wait to see this project grow.
"The soul-fueled, wurly keys team up with sultry tenor sax and vocal stacks recorded with the intention of lifting the listener up with a little self love and confidence" – McWavy
Setting 'Into Motion', Tygris and BITSKY kick the energy up a gear with an atmospheric vibe and Tygris' signature scratching. As some of our favorite discoveries over the quarantine, we're hooked on the blend of glitch and soul. We would love to hear more of what might come from these two.
Closing the book on Release. is a heartfelt ballad driven by horns and a powerful vocal. ToneVizion, Future Joy, and Ocean Keys came together for what is sure to catch the ear of listeners. 'Surrender' is a reminder to chase your dreams and we love to see them doing just that.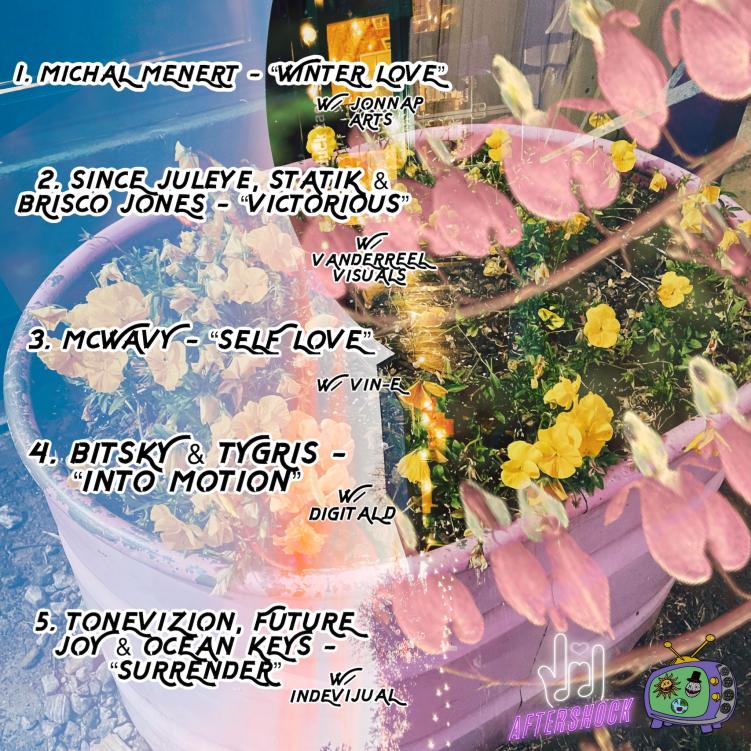 For the upcoming visual presentations, Vin-E is teaming up with McWavy, and we can't wait to see what they put together. Elements from Digital.D and Indevijual will be soon to follow!
Release. perfectly captures the electro-soul movement of today, and we hope the community continues to grow. We're looking forward to more releases from the team, combining hip-hop and electronic music in one eclectic space. Keep track of releases and more below!
Connect with Rooftop Collective