Touting a lineup that includes Flume, Fred Again…, Bob Moses, and more, Portola Festival was looking to make a grand entrance to the festival scene. While the event did provide some memorable moments, the first-year festival at Pier 80 in San Fransisco was also the scene of some chaos caused by a very eager crowd.
You'd think these people were about to see Michael Jackson at the Portola Fest lolll (proud to throw my own vid into the pool of fence jumping vids that are floating around on here) – pic.twitter.com/Sn22CX3i8d

— The Seasonless (@TheSeasonless) September 26, 2022
@PortolaFestival @SFFDPIO @EDMIdentity @SFGate The entrances and exits to the warehouse stage were super dangerous and poorly planned. What happened?! #portola #portolafestival pic.twitter.com/KR2JNNz7Ny

— Tom Consolazio (@tom_consolazio) September 25, 2022
The madness you can see ensuing in the videos above and below took place on day one (Saturday) of the festival right outside the Warehouse Stage where acts like Fred Again… and jamie xx were performing. 
The issues seem to stem from security at the entrance to the Warehouse Stage preventing attendees from entering due to capacity limitations. With fans perturbed by the holdup and eager to get inside, the crowd amassed and began to take things into their own hands.
Once inside, festival goers claimed the warehouse to be relatively empty which made people question why there wasn't anyone being let inside.
Warehouse was 2/3 empty inside, and @PortolaFestival and @goldenvoice were choking people into barricades and crushing thousands of people for no reason pic.twitter.com/MFMB8FvRpe

— Bad Dumb (@BadDumb) September 25, 2022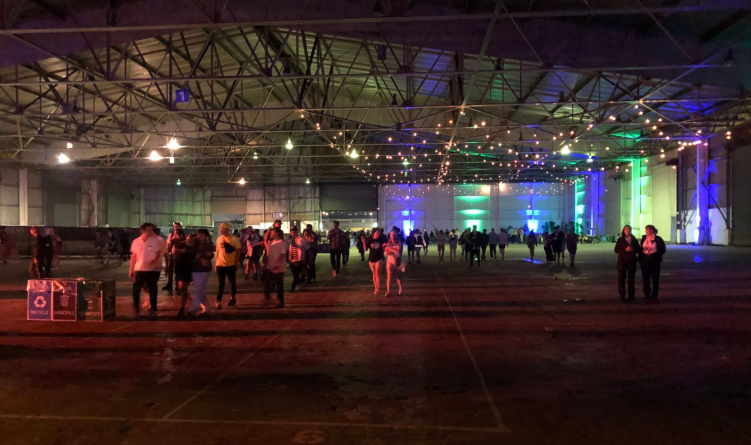 Considering the Portola Festival was put on by Golden Voice, the same group that puts on Coachella, it's difficult to see how such poor planning could occur.
Although Sunday went off with fewer problems, attendance seemed far lower than the previous day indicating that people either sold their tickets or had enough. Hopefully, Portola can assess what went wrong and make a comeback in 2023.
Header image: Joe Kukura, SFist