Despite being ridiculously sick, Porter shows why he's one of the best in the game.
After two previous mishaps in Chicago, a rainout at Lolla, and his last Virtual Self set canceled at Spring Awakening, Porter Robinson made it known he wouldn't cancel another show in the Windy City.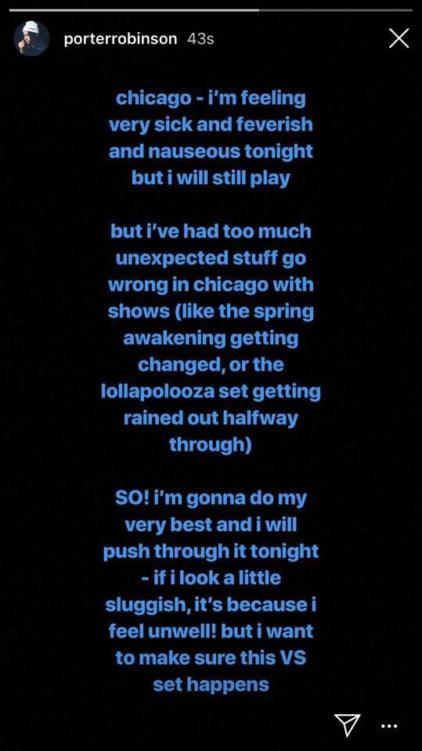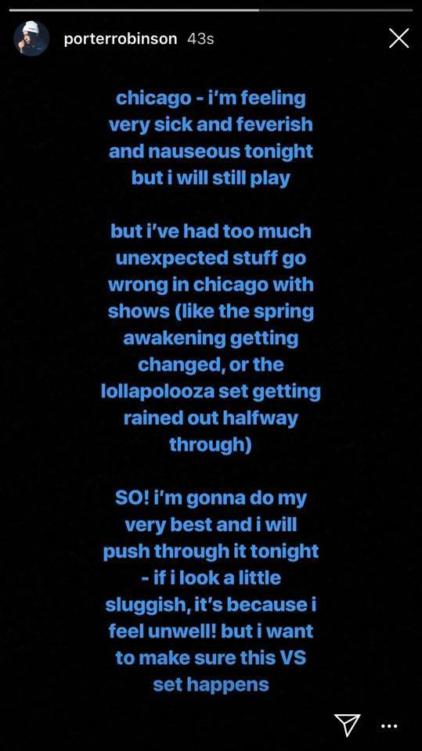 Porter Taking a Moment to Watch His Virtual Self Show in Chicago Last Night – He Was Super Sick and Still Threw Down! from r/EDM

The producer powered through sickness for an incredible performance at a sold-out venue. Fans were obviously appreciative of his efforts, and with the recent mishaps with Monxx, this is a positive for fans of all dance music. Chicago Virtual Self / Porter Robinson fans are especially excited.
Bravo to Porter for a classy decision.
---
Featured image via artist Facebook page.