On Tuesday, April 18th, Indie-Electronic superstars ODESZA posted a hidden message in a strange and cryptic Spotify playlist.
The playlist, featured a combination of symbols that were not known to the general public. The empty playlist, which is pictured below, gave the groups with legions of fans hope that new music was only one week away.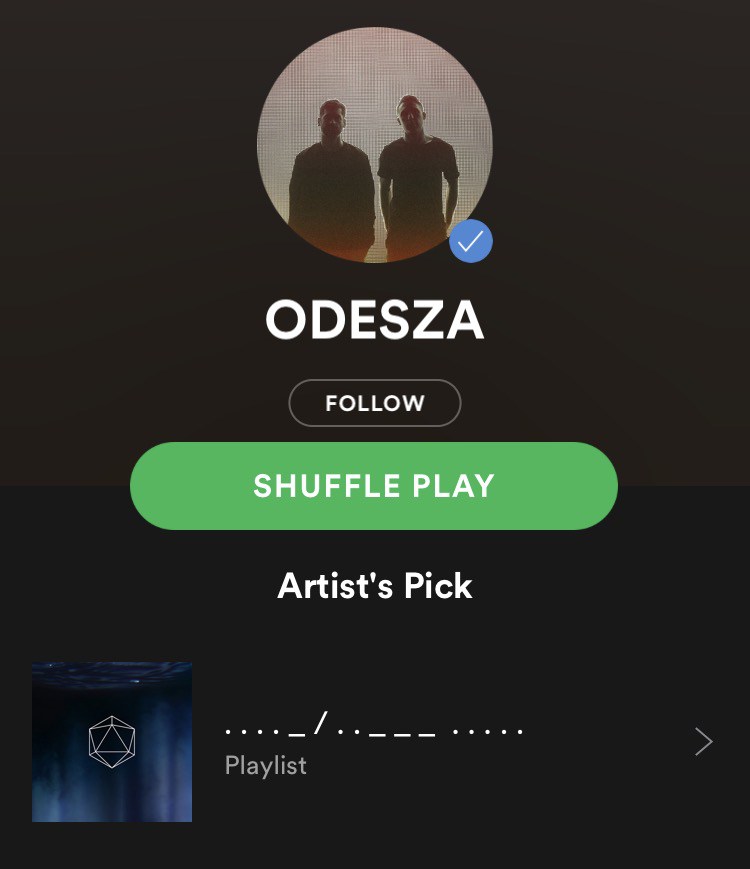 After some careful digging from the River Beats friends and staff, we were able to break the message which was apparently morse code for the date 4/25.
ODESZA has been teasing new music ever since their set at Day For Night Fest last December. The group dropped three brand new tracks that night, and then once again dropped a tease of new music when they announced their two day run at Red Rocks this memorial day. (See Day for Night Set here! CC: Festival Squad)
The group confirmed rumors Monday by dropping a teaser video compiled of fan tweets begging the group for new music. The video played a clip of the new track over the tweets.
After a week of nervous waiting, and months of anticipation, fans were finally given what they desired: NEW MUSIC.
In a unique move, the duo went on separate radio shows in the Seattle area to premiere their brand new track "Line of Sight," featuring vocals from British singer Wynne and multi-instrumentalists Mansionair from Sydney. The group dropped no hint of a due date for a new album, declaring they don't have a specific date set for the release.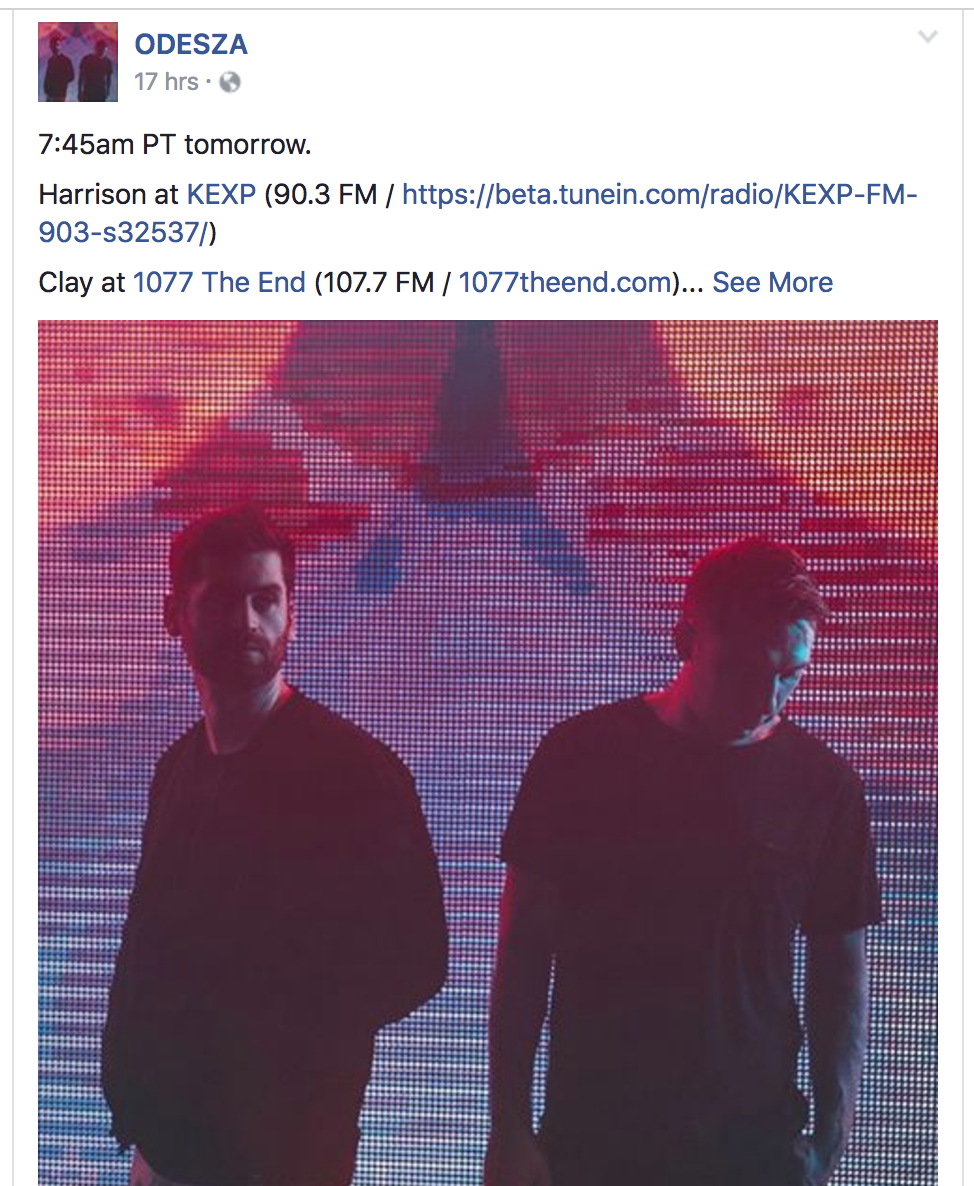 The track boasts epic cinematic drops with a future bass twist, and smooth vocals to tie it together. The feel resembles a more mainstream "pop" feel that resembles their hit single "Say My Name".
Give it a listen and let us know what ya think!