For veterans of the festival circuit and EDM abroad, NERO is a name that sticks out amongst the crowd. As pioneers in modern electronic production and performance, they've helped pave the way for so many that grace the stage today.
On November 4, the powerhouse trio returned to the stage as a group for the first time in five years! What better way to do it, than the historic Red Rocks Amphitheater? Joining legends in their own right, Deadmau5 & Kaskade, it felt like a full-circle moment for all involved.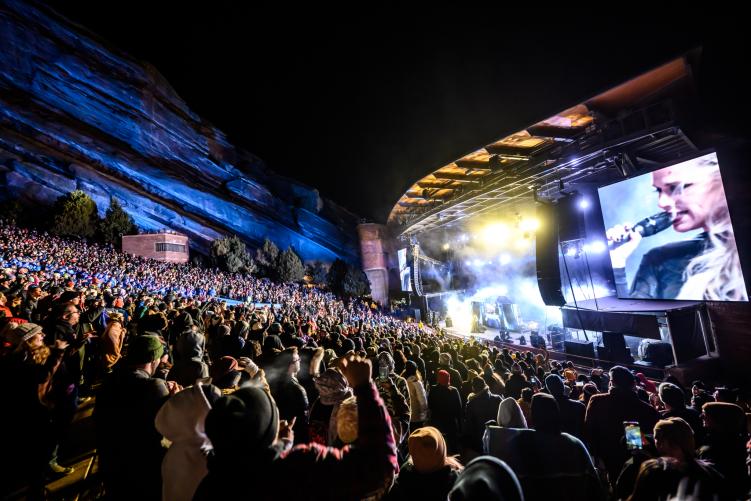 Welcome Reality
For those unfamiliar, NERO are a British electronic trio compiled of Joe Ray, Dan Stephens, and Alana Watson. In the early 2000s, Joe and Dan began their journey in production through Drum & Bass and eventually adopted the budding genre of Dubstep with 2008 single 'This Way.'
After working on singles with Alana Watson, they added the final element that would elevate them to new heights. NERO made their first breakthrough in 2010 with a BBC Radio 1 Essential Mix that to this day is said to be one of the best ever on the channel.
Soon after, their debut album Welcome Reality in 2011 undoubtedly solidified their place in electronic dance music. Critical acclaim and chart-topping singles 'Promises', 'Innocense', and more circulated throughout Europe eventually landing on the shores of the United States.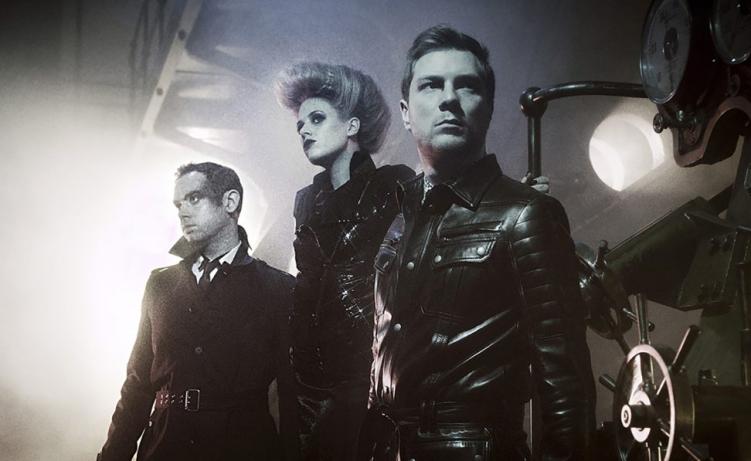 Following their sophomore album Between II Worlds, Dan and Alana married and eventually announced Alana would not be returning to tour as they were expecting their first child. While they began their home lives and side projects as creative outlets, we hoped one day they would return.
We Are Friends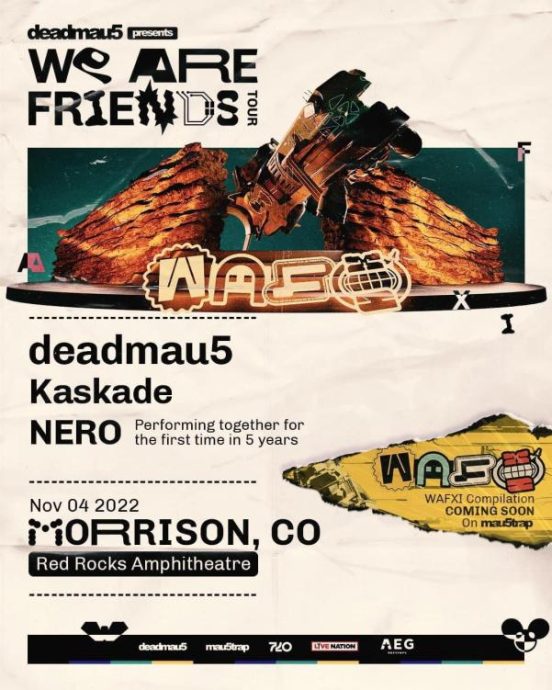 The trio broke their silence for the 10th anniversary of Welcome Reality with three new remix releases. Hope began to circulate and early this year we were blessed with the news of NERO returning to the stage for select DJ Sets in the United States on Deadmau5's 'We Are Friends Tour.'
As we prepared for our Denver stop, hype amongst friends old and new built and culminated with the announcement of NERO's first live performance together in over five years! As a special treat, the team also put together an event-specific shirt to be sold at the venue.
Getting settled into our spots for the night, we immediately recognized the energy in the crowd to be one of the best we've experienced all year. Excitement poured from every individual, and soon we were ready for the ride of our lives.
Returning to Form
Commanding the stage front and center, Alana brought us in with the leading vocal for 'Satisfy' and we were clear for takeoff. Building off of the Welcome II Reality hit, they dove into a seamless blend of NERO classics. Doomsday, Dreams (ft. ZHU), and Two Minds rang out on The Rocks sending the crowd into a flurry.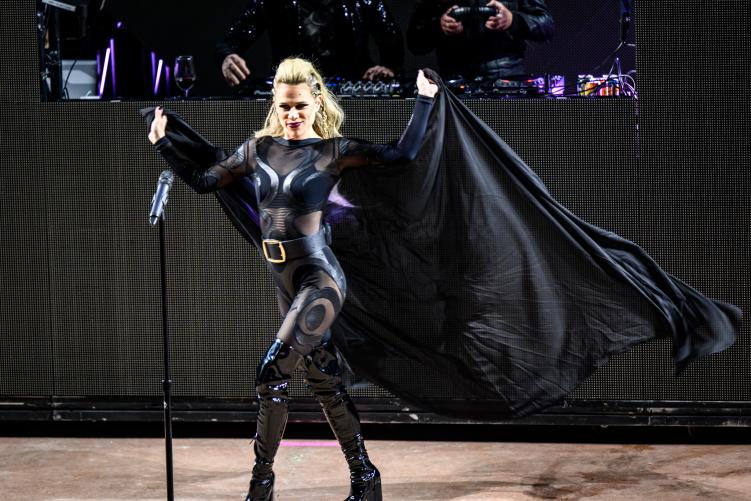 Perhaps one of our favorite moments of the night was one of our first glimpses of what NERO's been working on behind the scenes. We've titled it Blame You until we see an official release, and it could be our favorite Drum & Bass track of the year when that time comes.
To follow, the boys showed the crowd that they've still got it behind the decks as well, jumping into a full-throttle dancefloor segment featuring classics from their vault and favorites from fellow D&B staples.
Wine glass in hand, Joe picks up where Dan left off, effortlessly hopping back into the catalog for the unforgettable Reaching Out, Promises, and Me and You. Much like their famous BBC Mix nearly 12 years ago, NERO have once again captured dance music in its highest form.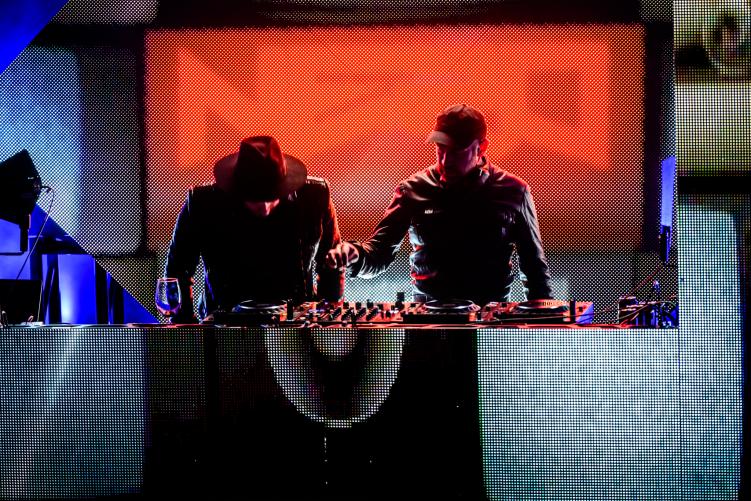 Alongside everyone's favorites, a number of new tracks from their forthcoming release were featured, leaving no doubt in their ability to remain at the front lines of creative expression. We look forward to more information on that coming soon!
If you enjoyed NERO's performance, or want to keep track of upcoming show dates, follow them on social platforms below!
Connect with NERO
Images via: @marktepsicphoto | Alive Coverage