Coasting on the ether of exotic sound design and raw psychedelic intensity, Hullabalo0 evaporates and expands with his latest single, "Bad Guy."
Incorporating vocal samples from the infamous "That's the bad guy" monologue from Scarface, Hullabalo0 fuses freeform bass with meticulous sound design to create a soundscape that is truly one-of-a-kind. Gritty basslines join hands with pulsating drum patterns in a composition that is reflective of left-field bass but simultaneously touches down in psychedelia and deep dub.
"This tune was one of the most difficult tunes I've ever finished. Between perfecting the intricate start/stop style, through-composed variations of the hi-hats and continuously throwing wildly different basslines and sound designs like a dart board, I've clocked over 80 hours on this bad boy. I typically spend between 20-30 hours til completion. At a certain point, I felt like Edison trying to get the light bulb to stay on."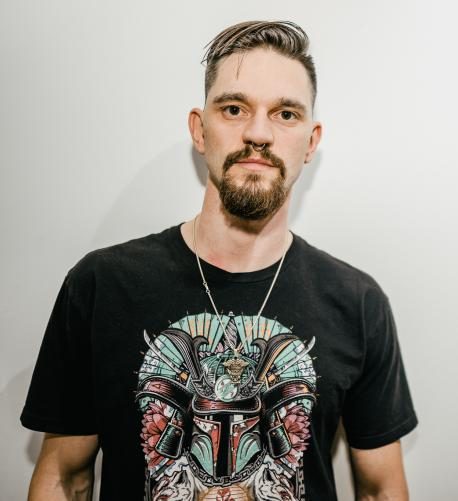 Hullabalo0 began his musical journey with the piano, exploring the realms of classical music in Europe to jazz in America from a very young age. Eventually, Hullabalo0 was introduced to west coast beat making and electronic music production which served as the catalysts for the glitch-tinged, 808-driven, neuro-style bass music that we hear today.
Released on MorFlo records' Slow Down, Vol 1. compilation album, "Bad Guy" is one of 17 tracks that represent an amalgam of downtempo and highly experimental songs. Keep an eye out for the full Slow Down compilation dropping tomorrow, 3/31, and its more uptempo counterpart compilation, Throw Down, later this year.
Keep up with Hullabalo0 and MorFlo Records in the links below.
Follow Hullabalo0
Facebook | Instagram | SoundCloud
MorFlo Records
Facebook | Instagram | Twitter | SoundCloud