By now, the anguished alien howl of "Babatunde" needs little introduction. The wicked cackle at the beginning, that tingling sense of dread, the hammering snares, and then that knee-buckling, distorted drop that rips heaven clean in half.
If you attended a little event called Lost Lands in 2018 you'd be hard-pressed to find one artist NOT playing "Babatunde." Within weeks it wasn't your favorite underground producer serving it up to small bar crowds, it was Excision, Skrillex, and Zed's Dead blasting it to tens of thousands on the festival main stage.
It's got the sonic effect of a lemon Warhead candy. Audience reactions to the song are priceless and effectively viral, spurning dozens of videos of people spit-taking water and making goofy terror faces.
To my knowledge, there's never been a dubstep track before to put a man in a bog for a reaction challenge.
@WakaanOfficial @peekaboobeats @GREXbeatz pic.twitter.com/6hjdOJqFrQ

— Wattsup (@TJWatts21) September 12, 2018
---
If DMVU's "Bloccd" set the watermark for rare iconography and catchy permanence in underground bass music in 2017, then "Babatunde" was damn near irresistible to every producer that heard it.
The Remixes EP
Today, Wakaan released an EP of five high-profile artist remixes and one ridiculous VIP mix of last year's tenacious banger. These remixes collectively prove the staying power of "Babatunde," in their creativity and intensity. You can hear each producer directly infecting the track with their production styles.
Dirt Monkey spun a smoky halftime strut, that punched the samples in the original into their own rhythms. Eliminate took his icy, drifting sound to the song's core. TYNAN's remix makes the song even grittier, with a snare that sounds like magnesium flashes. Luzcid's use of dark, distorted melodic phrases is perfect, and um.. crafted billowing, low-end chops on a mutant flip of the song.
Peekaboo and G-Rex's VIP mix of their original is tighter, higher, and meaner, with more compression and fury all-around, and a second half that sounds denser and more organic, adding new layers of terror to the original.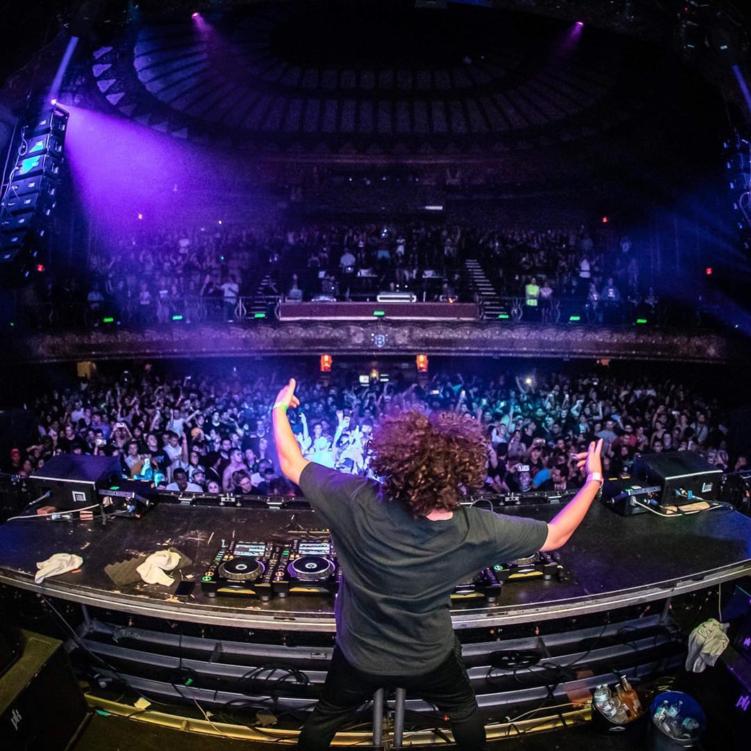 "Babatunde" is a collab between two artists notorious for producing suspense and fear in their sound design instead of the hackneyed wobble gore of dubstep's yesteryear. It sets a pace, builds tension, and drops like you'd expect from any song heard in your friend's minivan in 2010, but instantly takes that formula and flips it on its head, shredding expectations with a less-is-more viciousness.
Any DJ could mix it and get a guaranteed shocked reaction from a crowd. The simple template with the devastating main hook made a perfect hotbed for dozens of remixes, edits, and mashups. "Babatunde" is a flash-in-the pan innovation for the limits of what's coming out of our subwoofers, and the artists on the remixes EP pay it a fitting tribute.
Not a bad reputation for a song named jokingly after Peekaboo's Postmates driver.
---
Featured image courtesy of Tessa Paisan Photography