Earlier this year, we called a dedicated festival for Liquid Stranger's Wakaan inevitable. After a stunning year of consistent releases from the likes of Minnesota, Peekaboo, Esseks and others tied to the collective, Wakaan have pulled back the curtain on their inaugural curated fest for early October 2019.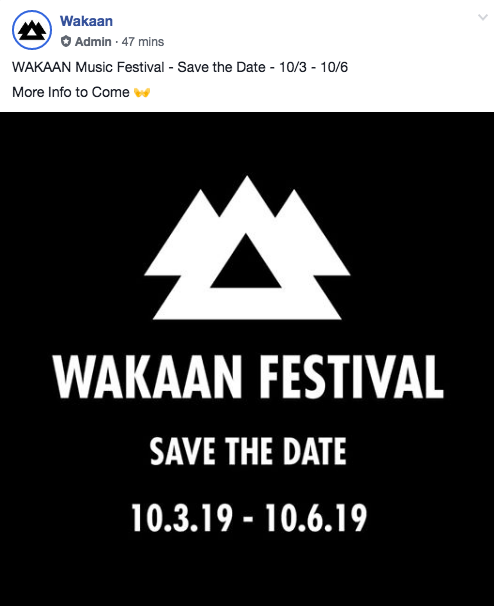 Teasing the possibilities, Wakaan took to Facebook groups back in August to ask their thousands of fans their favorite month to attend a camping festival. It seems they've reached a consensus.
As hype built steadily throughout the year, Wakaan answered in sly comments that they were finalizing the location for something big. Many electronic music fans noted recently that summer festival mainstay Electric Forest only contained a few label stalwarts, namely Minnesota and Digital Ethos and then extended Wakaan compilation and remix features Thriftworks and CharlestheFirst.
Whether or not more artists from the Wakaan wheelhouse are featured on Electric Forest lineup additions remains to be seen, and it might be entirely speculative, but the lack of heavy inclusion undeniably fueled the flame leading up to today's announcement.
Curiously, probably intentionally, we have more questions than answers. More info is promised soon, hopefully resulting in an artist lineup, special amenities, and most fiercely debated of all, where the event is being held. We've heard Spirit of Suwannee Music Park mentioned. Legend Valley now has possible availability as Resonance Festival is moving locations, but it's possible this could take somewhere completely new.
Where do you think this exciting inaugural fest could take place? Who are you excited to see included on the incoming lineup? Let us know in the comments, your guess is a good as ours.