Is GRIZ planning a new album? The funky man himself has been hinting at this all week on Snapchat (@mynameisgriz). On Wednesday, GRIZ snapped a video of himself writing "New Album" across a whiteboard in his studio; today, GRIZ uploaded a snap of that same whiteboard with what appears to be a tracklist blacked out. Above the tracklist you can clearly see the words "New Album."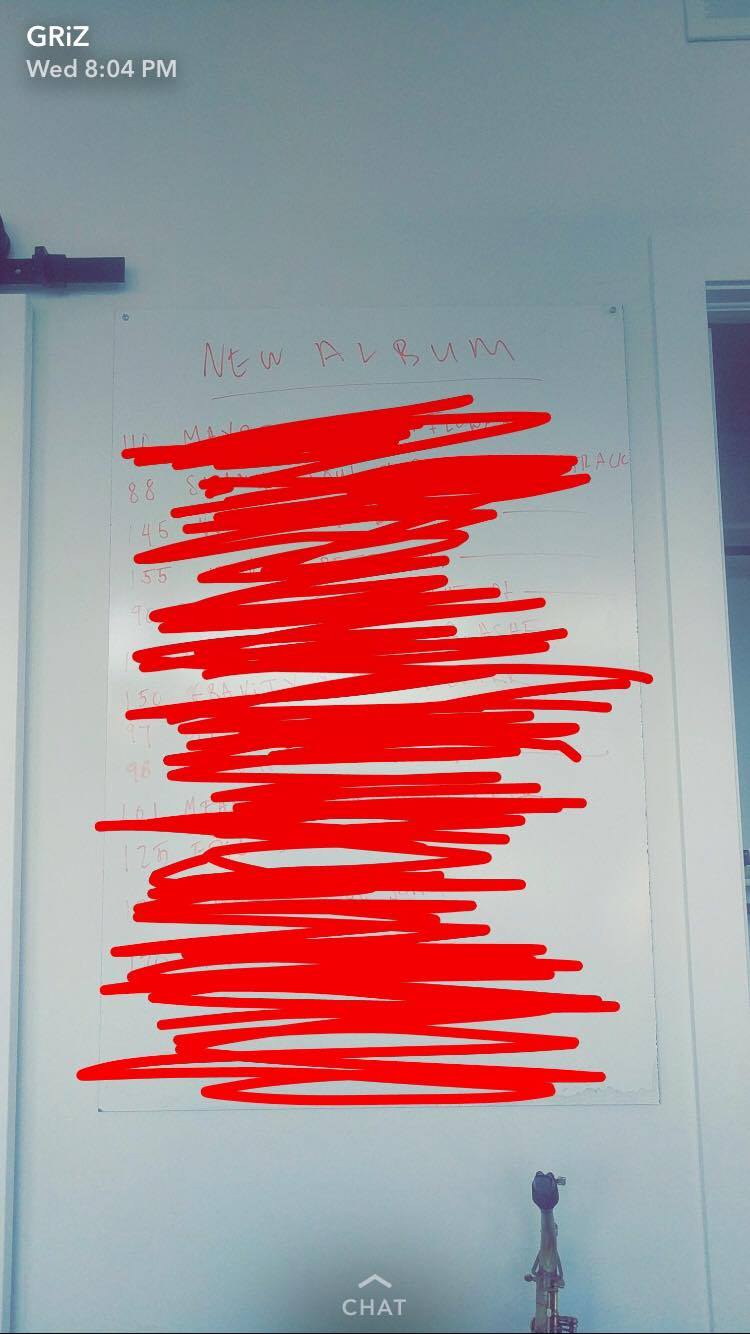 His last album, "Good Will Prevail" was one of the top Electronic albums of 2016. The Detroit DJ and producer went on a country-wide tour in support of the album. GRiZ, made waves this week when he opened up about his sexuality, in an inspiring and candid op-ed published by the Huffington Post.
So when can we expect to see this new album announced? Only time will tell. Keep tracking the funk masters snapchat, and maybe you will know soon enough.