Slated for their highly-anticipated 2022 event, Gem & Jam Festival did not disappoint when they delivered this "something-for-everybody" and carefully crafted line-up. With artists in a diverse range of categories such as STS9, Liquid Stranger, Rising Appalachia – we are sure to see some intentional and earthy vibes from this year's festival.
Get Tickets for Gem & Jam Here!
Seems they're bringing a steady dose of jamtronica, deep wubs, and indie vibes to this year's event and we couldn't be more excited.
Some notable mentions for us on this lineup and some long-term faves of ours SunSquabi, TAUK, CharlestheFirst, Daily Bread, Maddy O'Neal, Moontricks, Random Rab, and so so many more. For real though, this lineup is 👌 (*chef's kiss*).
There are also tons of artists to get to know, if you aren't familiar, such as Tripp St., Wreckno, Yak Attack, The Sponges.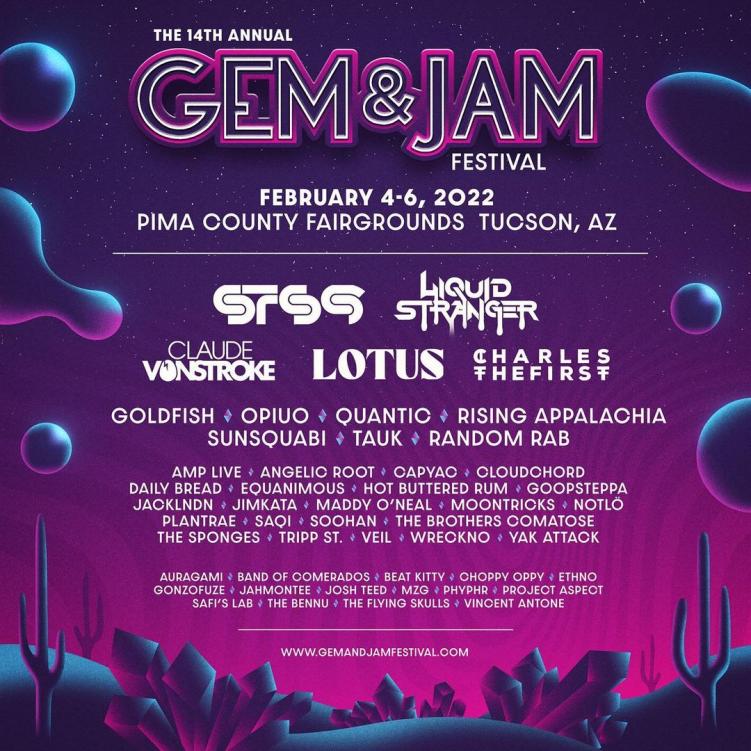 This lineup has obviously been carefully crafted and curated for a stellar weekend among the geodes and Tucson desert vibes.
Get ready to hit the desert for an all-out weekend checking out some world-renowned formations featuring the soundtrack of the new century! Don't miss out on this one-of-a-kind fest, you'll definitely regret it.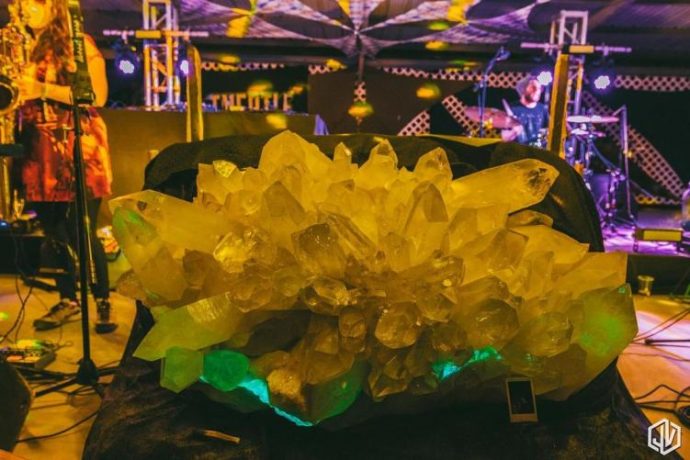 Don't just take our word for it – Get tickets soon! these tickets will definitely sell out pretty quickly!
For more information about the festival and FAQ, click here.