Excited is an understatement, as Gem and Jam Festival announces its return to Pima County Fairgrounds in Tuscon, AZ for 2022. Gem and Jam Festival will be held on February 4-6, 2022, and will celebrate the festival's 14th year.
This festival has a particularly special vibe and we cannot wait to see which artists they choose to represent the musical landscape. Check out this recap video from 2020 for an idea of the vibes ⬇️
The beauty of the natural gemstones alone is worth checking out the event. Paired with the painted desert southwestern landscape, the musical talents, and the beautiful souls who attend – this festival is unlike any other.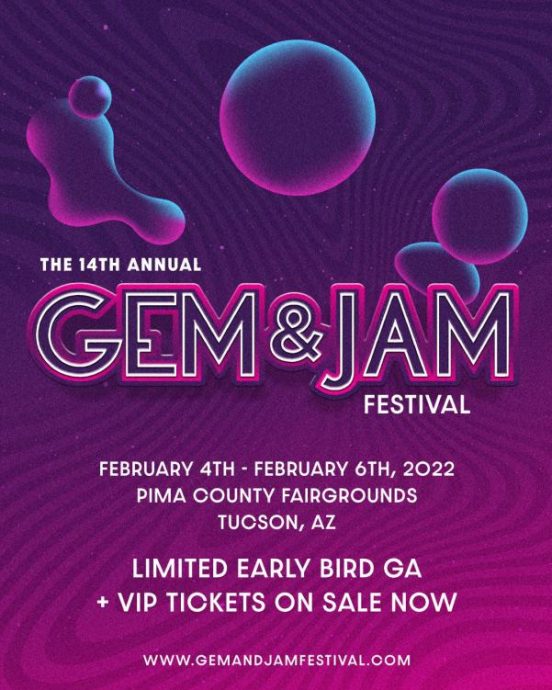 Slated to be an extremely special kick-off to the 2022 festival season, tickets will most likely sell out.
Be sure to get your tickets early, as they are on sale now! There are 3 tiers available for Early Bird and VIP pricing while supplies last.
connect with gem and jam festival here.
Featured image by John Verwey courtesy of Gem and Jam Festival