From Demi Lovato to Salt-N-Pepa, Cheat Codes knows how to make pop vocal samples shine like no other act today. Based in Los Angeles, this DJ trio is made up of friends Trevor Dahl, Kevin Ford, and Matthew Russell. The group first emerged on the scene in 2015, when their debut single "Visions" reached #1 on Hype Machine.
After this initial success, Cheat Codes followed up with releases like "Don't Say No" and "Senses." Most notably, "Adventure" was another smash success on Hype Machine–peaking at #3.
At this point in 2015, the electronic group had amassed more than 70 million plays across Spotify and YouTube. This social media success quickly catapulted them to sharing a tour with the superstar duo, The Chainsmokers.
In July 2016, Cheat Codes released their claim-to-fame single "Sex," which samples the Salt-N-Pepa classic ("Let's Talk About Sex") and has over 300 million streams worldwide.
Clearly destined for mainstream play, Cheat Codes teamed up with pop star Demi Lovato for "No Promises." Released in March, the collab is the perfect feel-good, summer anthem. It has an enticing build, irresistible hook, and all the future bass/tropical flare of a Justin Bieber hit.
There's no doubt that this song will be inescapable this summer–as will this trio.
Cheat Codes will be taking stage at a number of festivals this summer, including Houston's own FPSF.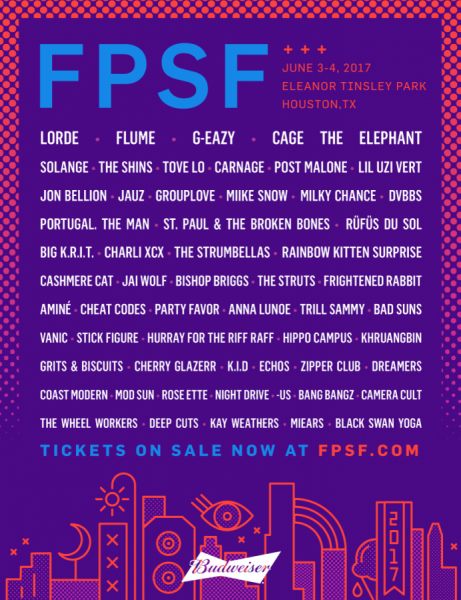 River Beats will be traveling to FPSF to report on all things festival-related, as well as performances from your favorite artists. Cheat Codes is at the top of our list of must-see artists for the weekend.
So check 'em out. Check out FPSF. We hope to see you in Houston!
---
Featured image provided by Cheat Codes official Facebook page / Hangout Music Festival 2017.