Free Press Summer Festival announced its schedule for the 2-day summer festival held at houston's Eleanor Tinsley Park–and, there was no holding back. Via Facebook, FPSF had already alerted fans that the day-by-day schedule with set times would be making its debut this morning. But, that was only half the story.
FPSF still had a few surprises left for us, as they added a number of performers to the 2017 lineup. Now totaling more than 50 acts, the lineup also will include Miike Snow, Party Favor, Rainbow Kitten Surprise, Trill Sammy, and Mod Sun. See for yourself on the new and improved lineup poster: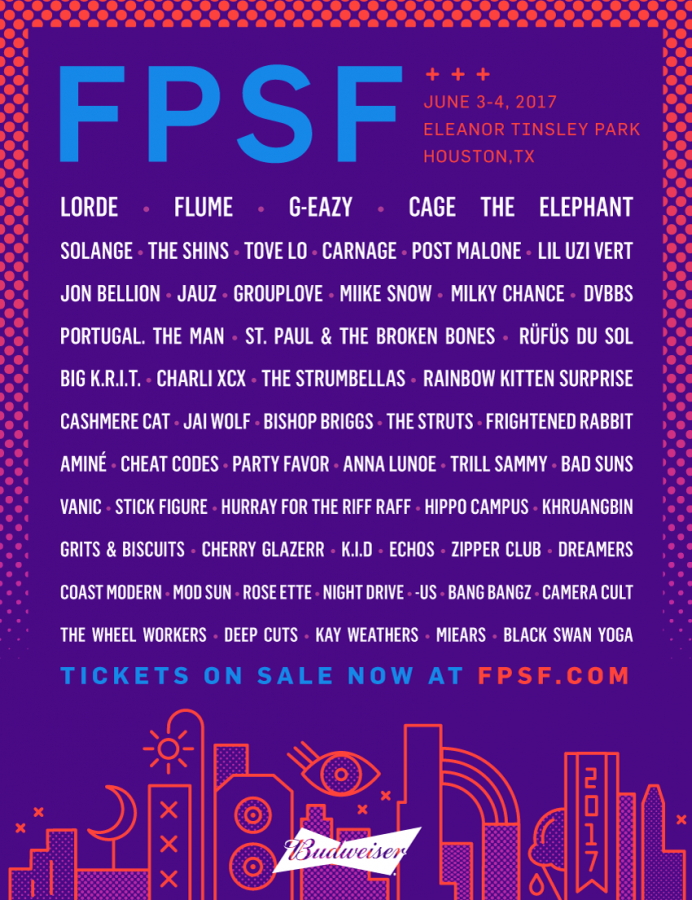 If you have not already secured your tickets, two-day passes are still available for $148 (plus fees) online here.
Set times for Saturday and Sunday, June 3-4 can be found on FPSF's official website.
Saturday night will be closed out by headliners G-Eazy and Cage the Elephant, with superstar talents Lorde and Flume headlining on Sunday. While choosing which headliner to see both days is a guaranteed heart-breaker, thanks to FPSF, you simply can't go wrong.
Featured Image: Photo by Julian Bajsel