Looks like H-Town is where it's at to kick off Summer 2017!
FPSF has revealed its two-day lineup for 2017! Taking place in Downtown Houston, TX at Eleanor Tinsley Park, June 3-4, the festival's 9th lineup might just be its absolute best. Headlining acts branch across all genres with reputable names like recent Grammy Award winners Flume and Solange, and other household favorites with Lorde and G-Eazy.
No matter what genre of music you are into, there's something on this 55-act lineup that will draw you in. And, with tickets on sale for less than $150 (without fees), this year's FPSF seems like an undeniably perfect way to start your summer off with a bang!
Tickets are available now on the festival's website. Here's the full lineup: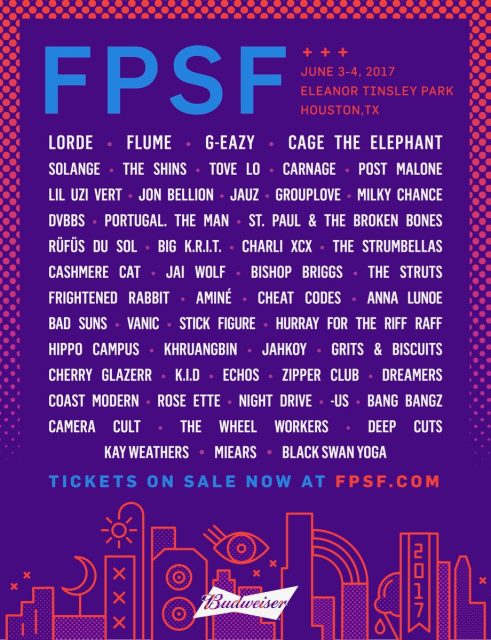 Images provided by FPSF.