Sunday night's Grammy Awards brought a wealth of feelings from all ends of the spectrum.  For many years, the Grammys have been criticized for failing to recognize and honor the unconventional (yet critically acclaimed) innovation of new styles, genres, and artists, in favor of more traditional, commercially successful nominees. However, on the night of the 59th occurrence of The Recording Academy's illustrious ceremony, music history was made in several categories.
Chance the Rapper's Unprecedented Wins
23-year-old, Chicago native, Chance the Rapper scooped up three Grammys last night (Best Rap Album, Best New Artist and Best Rap Performance). As a completely, 100% independent artist, Chance became the first person to win a Grammy without selling physical units of his album, and even giving much of his early music away for free. His reputation of remaining unsigned to any record label often precedes him, and certainly will follow him as an integral piece of his lasting impact and legacy. Chance is the embodiment of the music's evolution towards a more progressive and inclusive industry for generations to come. Watch his acceptance speech for Best New Artist below:
Recognizing Electronic Music at the 2017 Grammy's
Australia native and electronic virtuoso, Flume, also landed his first Grammy for Best Dance/Electronic Album. Making both his home country and his international fanbase endlessly proud and excited for the young, steadily rising artist. In winning this category, Skin bested a litany of highly esteemed competitors–Jean-Michel Jarre's Electronica 1: The Time Machine, Tycho's Epoch, Underworld's Barbara Barbara, We Face a Shining Future and Little Louie Vega's Louie Vega Starring…XXVIII.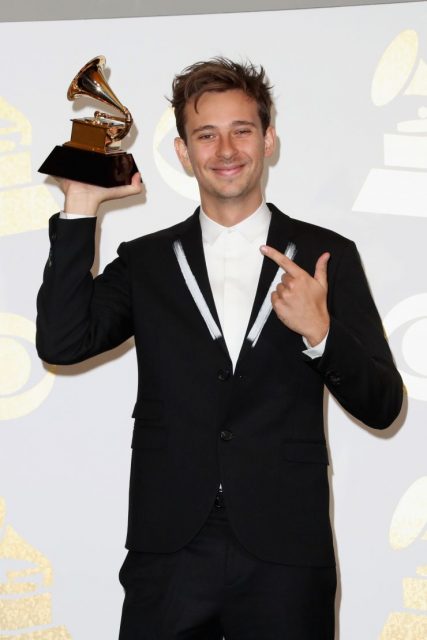 Another act representing the electronic community, The Chainsmokers followed up their immense success in 2016 with the duo's first Grammy Award for Best Dance Recording for "Don't Let Me Down featuring Daya." With this win under their belt, 2017 is already off to an epic start for The Chainsmokers, who have already confirmed their upcoming debut album and announced their first North American stadium tour beginning in April. At this rate, these two are bound to be EDM's biggest superstars before we know it.

Finally, Guy-Manuel de Homem-Christo and Thomas Bangalter of Daft Punk donned their famous helmets and performed with The Weeknd. This is the first live appearance the duo has made since the 2014 Grammys, as they chose not to tour behind their last album. The performance included a small snippet of "Starboy" and the entirety of "I Feel It Coming" both from The Weeknd's newest album, Starboy. Although the veiled mystery of Daft Punk is synonymous with their brand these days, this collaboration with the enormously popular, R&B-hitmaker signifies a shift in mainstream music to focus more on thoughtful, high-quality music production–seemingly taking note of the production behind the booming EDM industry.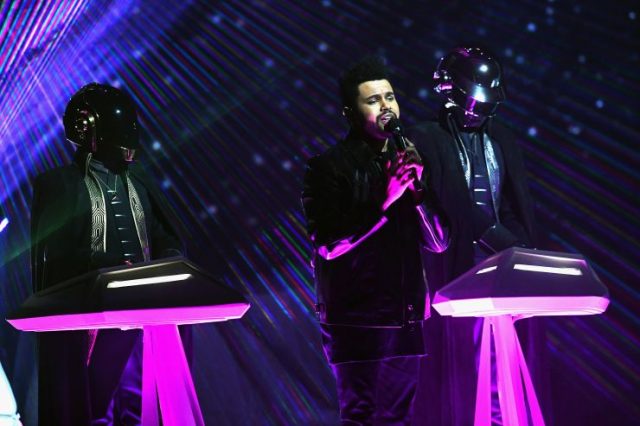 As music continues to grow and progress, the Grammy Awards must do the same in order to recognize the best and brightest musical artists of the future.
Overall, the 59th Grammy Awards were a unique spectacle of music and artistry on a grand scale and will not soon be forgotten. From the nominations, to the winners, to the performances, it is evident that the music industry is bursting with fresh and innovative frontiers waiting to be found. Now, it's just a matter of The Recording Academy being willing to give recognition where recognition is due.
Images by The Recording Academy.
CONNECT WITH RIVER BEATS
Facebook | Twitter | Instagram | Youtube | Soundcloud