After years of touring the country and satisfying fans with their hybrid electronic-rock anthems, Evanoff is releasing their long-awaited debut album. Out now on all platforms, Singularity is not just a collection of songs but a cohesive story that flows as one.
Based out of Colorado, Evanoff cut their teeth on the jam circuit, gathering a cult-like following for those lucky to catch a performance. With their most recent sold-out fall tour, listeners got a tease of the latest project and what's still to come. Listen below!
Singularity
Stepping out from the norm of jamtronica, Singularity drives inspiration from rock legends such as Metallica, Led Zepplin, and Black Sabbath. Right out of the gate, 'Zizkov' turns it to 11 with a familiar sound that has been elevated to fill the space in today's venues.
Leading with a powerful electric guitar and carried by the heavy drums, the trio begins to tell a new story for their journey forward. 'Stare Mesto' leads with a note to remind listeners of the connection between humans and technology, and follows with a ballad giving space to reflect.
Fans of metal and hardcore will also recognize signature riffs and beats, as Evanoff captures what feels like a rock and roll timeline throughout the album. By combining the gritty nature of instrumentals with modern sound design, the group is able to create a sound all their own.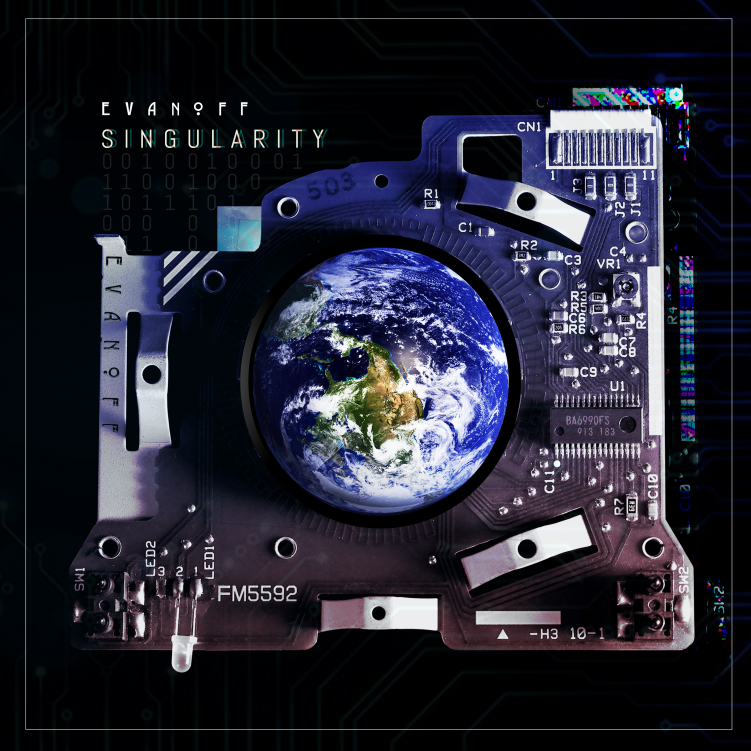 'Redux' follows the narrative of 'Weaving the Web' with another energy-filled journey with the instruments synchronized as the peak of the album.
As a close, 'Whatever We Dream It To Be' is a gentle reminder of the journey we've made to get to this point. Narrated by monologues and interludes throughout, Singularity shines a light on the bond with tech created in this modern world.
We can't wait to see the latest performance live in action! For Denver fans, the trio will be performing on March 5 at Cervantes Masterpiece Ballroom. Make sure to follow Evanoff on socials for event announcements and more for 2022!
Connect with Evanoff
Featured image: SilkyShots