Out now on all platforms via Aftershock, Choppy Oppy and TheBusiness. present their latest collaboration, Epicentre. Dive in and listen to one of the hottest tracks on The Family Reunion.
The dynamic duo is joined by family and friends in a collaborative effort to help lift up talented artists while also giving to an important cause. This is the first collaborative effort from the Aftershock family, and we're looking forward to what comes next!
Journey to the Epicentre.
Jared Oppenheim, better known as Choppy Oppy, has been turning heads and flexing sound systems across the country for the better part of the last decade. Blending genres from dubstep to glitch hop and everything in between, his sets pay homage to the roots of electronic music while exploring the limits that can be pushed today.
Teaming up with Mike Barry, aka TheBusiness. created a perfect balance of the pair's strengths. By way of Odessa, Delaware, TheBusiness. incorporates sounds across the spectrum into unified compositions. Every track is made with love, and it shows in this combined effort.
'Epicentre.' is a culmination of experience performing, producing, and gathering knowledge on the road. Choppy Oppy and TheBusiness. have become such good friends over the past several years of playing shows together.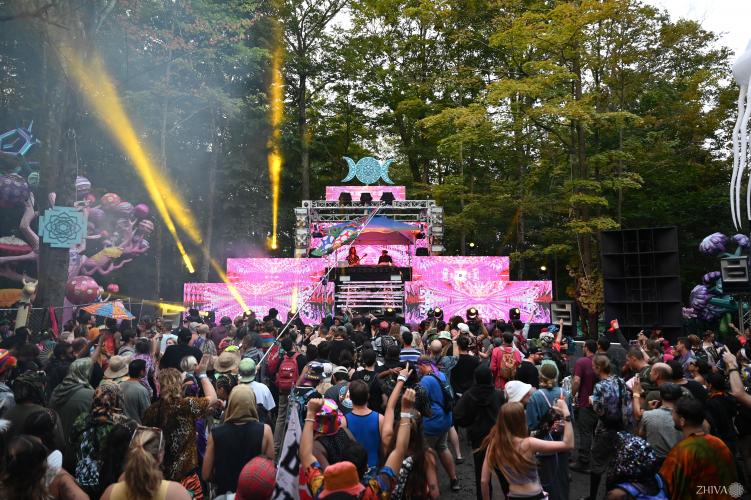 This friendship can be felt layered into this collaborative track in every note and melody as if being embraced by a warm hug. Beginning with a hypnotizing horn and synth, 'Epicentre.' takes listeners on a journey that builds into a powerful low-frequency breakdown. Expect to see more collaborations from these two in the near future!
The Family Reunion
Aftershock is thrilled to release their first compilation album, The Family Reunion! Over the past year, the team has created a foundation with a focus on providing guidance, knowledge, and a creative platform to help support their friends and family.
While providing a platform for an incredible cast of artists, Aftershock is also driven to give back to the community. 50% of the album's proceeds are donated to their upcoming educational programs & the Climate Justice Alliance as a tribute to the team's environmental focus for this year's cleanup initiative.
In addition to Choppy Oppy and TheBusiness., buzzing producers Gravitrax, Dredlok, Heph, and more came together for a project that will cover all the bases. Explore The Family Reunion on all platforms now!
Check out the links below to connect with the team!
ChoppyOppy
Spotify | SoundCloud | Facebook | Instagram
TheBusiness.
Spotify | SoundCloud | Facebook | Instagram
Aftershock
Spotify | SoundCloud | Facebook | Instagram