Known for his intergalactic touch, Duffrey remains one of our favorites to watch in 2022. Out now on all platforms, Shred the Infinite is a journey through space to a time where Drum & Bass has no boundaries. Listen below!
Hailing from the Pacific Northwest and stationed in Denver, Woody Klann, aka Duffrey continues to reach new heights. Fresh off his incredible performance at Sonic Bloom, we just witnessed a SOLD OUT release party for SHIFT Thursday that was a sight to behold.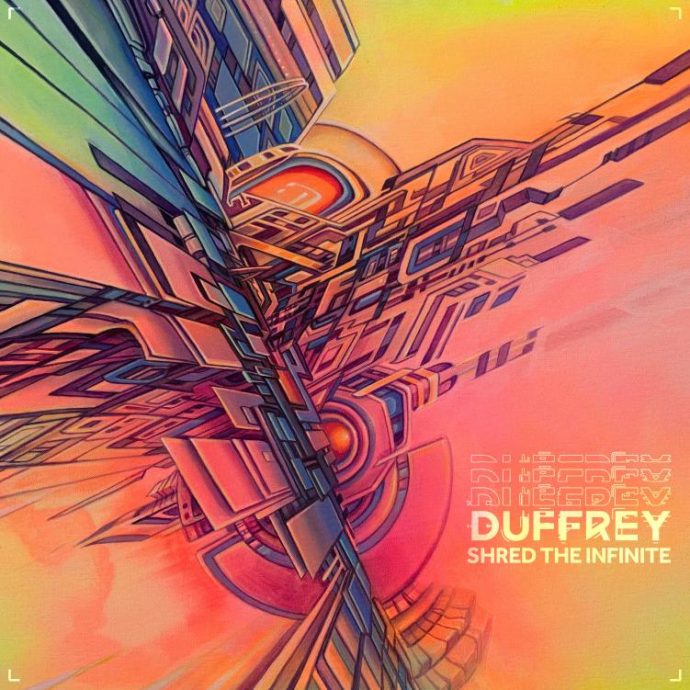 Breaking the Mold
While being one of the foundational genres of electronic music, Drum & Bass struggled to find footing in the US for years. As a result, the majority of releases remain in Europe and abroad. However, a select few artists continued producing and performing DNB planting seeds in the crowd over time.
As Duffrey, kLL sMTH, and others began introducing a more intricate, psychedelic approach, fans began to take notice. Blending the traditional form of DNB with textures found rippling through campsites and stages across the country allows for the two worlds to collide.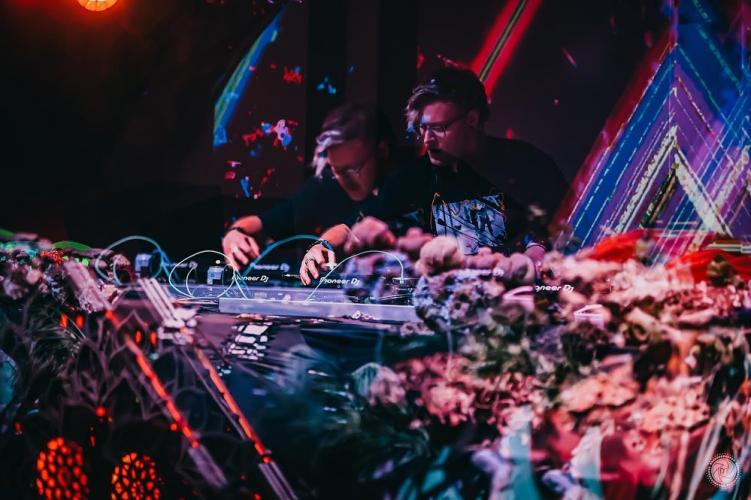 Now when the tempo changes to 170+ BPM, the crowd responds appropriately. An echo of cheers roll through the crowd when the cymbals begin to roll in, and signs of change are coming to light. After decades of trends in dance music, we believe the hooks have finally been set.
Shred the Infinite
To help drive us into the future, Duffrey offers up his latest Shred the Infinite EP! Shred the Infinite features his signature sound design, incredible drum work, and a unique flavor on Drum & Bass needed in today's scene.
The four-track release is a shining example of what's possible when ignoring boundaries and combining things you love. Sounds and techniques commonly heard in glitch and trip-hop are introduced early in the title track 'Shred the Infinite.'
The upbeat nature has an intoxicating effect drawing needed movement from the body. The space and sounds created between the kick and snare are quick to capture and transport the listener to another time and place.
We keep the tempo going for 'Yesterday Tomorrow' – a track we could easily see being played out to critical acclaim in the homeland of DNB. The bouncy feel and technical patterns liken releases from Halogenix and Alix Perez weaving the two spaces even closer together.
Feeling Good
For 'Bring 'Em In' Duffrey takes us further on our journey, creating space and bringing the energy to a calming state to start off. The build is a breath of fresh air, allowing for a proper reset before diving in and building back up. The progressive structure keeps the listener entranced throughout.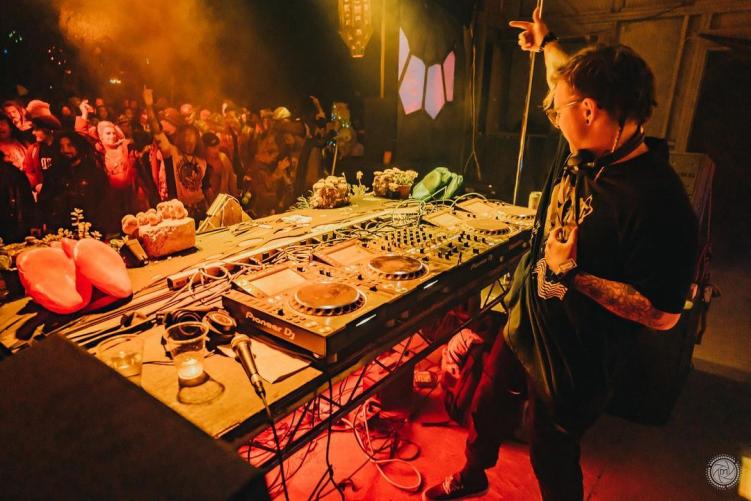 As a long-time liquid drum & bass fan, 'Feel You' is a key straight to our hearts. Introduced with a light and colorful vibe, 'Feel You' is the ultimate feel-good track. The subtle vocal is the cherry on top of an incredibly presented piece. The soulful cymbals and playful feel will have this one on repeat for quite some time.
As a complete work, Shredding the Infinite perfectly captures what many fans have been craving and what we hope to see more of in the future. We are thrilled to be able to share this incredible piece with you and would love to hear what our fans think. For more from Duffrey, make sure to follow him on social platforms below!
Connect with Duffrey