Our favorite student abroad Dredlok is back with yet another single! This time he's back with a funky jam 'For the People We Love' inspired by the smiling faces he's had the pleasure of dancing with.
Known by friends and family as Michael Bost, Dredlok is a multifaceted producer drawing inspiration from artists spanning through his childhood to today's headliners. Check out 'For the People We Love' below, out now on all platforms!
For the People We Love
After a once-in-a-lifetime opportunity, Dredlok packed his bags and took off for Point Blank Music School in London. Currently, he's on a mission to create a song each month leading to his return to the United States.
The second single, 'For the People We Love' shows his range of talent utilizing multiple instruments as well as his own vocals. Mixing in saxophone and electronic ukulele with modern sound design brings the track to life.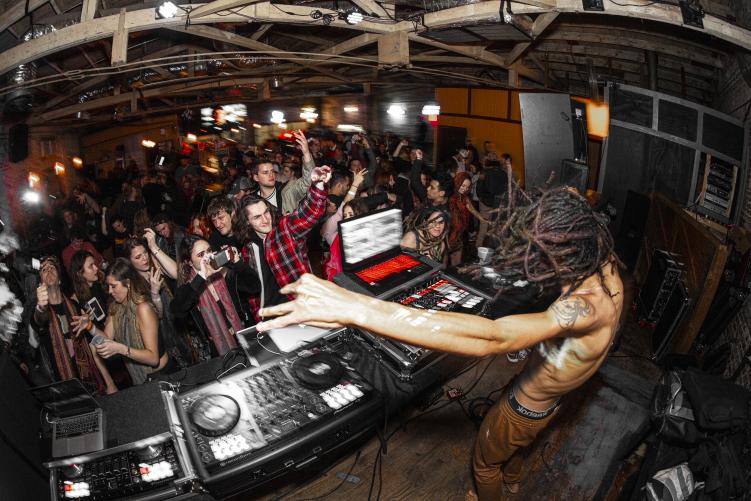 Inspiration for the track was drawn straight from his life experience with loved ones, friends, and fans alike. Combining his multiple talents, Dredlok aims to bring the same joy he's experienced during performances by instrumentalists. For fans of GRiZ, Marvel Years, and the latest in electro-funk, this is going to hit the sweet spot.
If you can't get enough, Dredlok is making his US return for Digital Gardens in Charlotte, North Carolina! Keep an eye out on his socials below for more announcements coming soon for fall.
Connect with Dredlok
Featured image via: Bella Guerra