With the new year, comes new possibilities. For Dredlok, the fire is just getting hot, and 'Back in the Mix' is our first fresh look into what's in store! Out on all platforms January 21! Check out our exclusive preview below.
Known by friends and family as Michael Bost, Dredlok is a multifaceted producer drawing inspiration from artists spanning through his childhood to today's headliners. His latest, 'Back in the Mix' is a surreal combination of classic hip-hop techniques blended with crisp sound design.
Diversity in Sound
Beginning his sonic journey in 2017, Dredlok aims to spread positivity in the world with music as diverse as the people who live in it. Utilizing multiple forms of influence for his creations allows him to step outside of the norm into a unique space best experienced live.
For performances, Dredlok's stage presence is unmatched. It is of utmost importance to make a connection with the crowd, and he brings a number of instruments ranging from digital saxophone to the didgeridoo.
Tied together with low-end frequencies, listeners can get lost in the mix quickly. For his latest release, Dredlok began on his journey of forthcoming releases intended to span across genres and boundaries.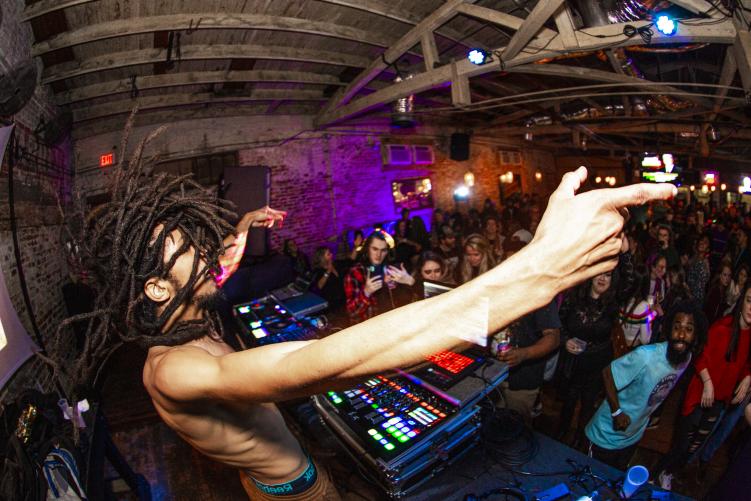 Back in the Mix
'Back in the Mix' matches turntablism and sampling with precise percussion leads 'Back in the Mix' to jumping out of the speakers right out of the gate. The bassline quickly steps in to capture listeners and get the body moving.
Currently, Dredlok is hard at work with studies in Music Production and Sound Engineering overseas in London. Combining his drive to learn and an impeccable ear for sound design, it all comes together in his latest efforts.
We got the opportunity to dig into the Dredlok project with a few questions, learn more about how he got to this point below!
---
RB: You mention a wide range of artists for your inspiration in your music including Bob Marley, Metallica, and GRiZ, are there any other resources you tap to drive your creativity?
Dredlok: "I've been a part of so many magical moments, both in the crowd and on stage. Every time I work on my craft I remember how I felt in those moments and it reminds me how much I love live music.
At least once a day I get chills thinking about how the music that I'm making could potentially be a part of that experience for others.
Also, I have the most loving and supporting family and friends in the World, so really my biggest inspiration knowing that there are people out there who believe in me."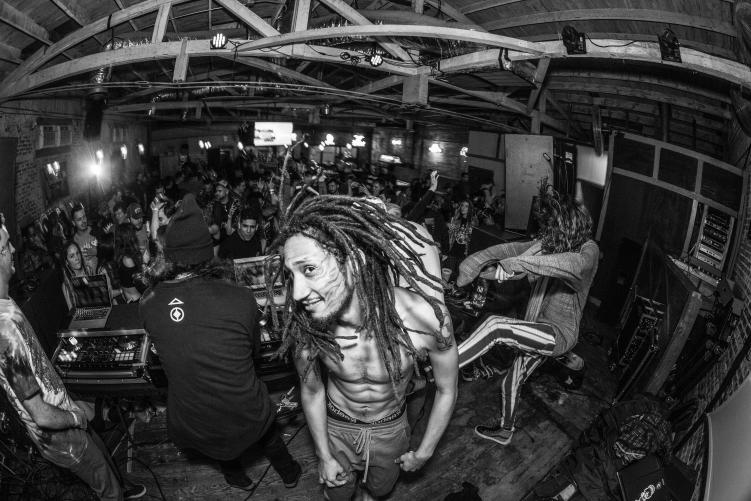 What drove your desire to learn more about music production at University in London? Is there anything that has really hit home thus far?
"I had honestly given up the idea of going back to school until my Great Grandfather (RIP Papa Bost) blessed me with a once-in-a-lifetime opportunity to go anywhere in the world to pursue a degree. Point Blank Music School has given me the opportunity to hone in on my production skills while also exploring other areas of the music industry.
For example, I am currently in a class learning how to write music and make sound effects for a video game. Even if I don't end up ever pursuing something like that as a job, I have big plans for the future to create a full audio/visual experience with my music and this knowledge will absolutely help me achieve that goal.
Also getting to see the underground dubstep scene in the UK, at the source of it all, has been really exciting and fun! A few weeks ago I found myself on a boat riding through London watching Caspa spin tracks that I used to listen to on Youtube 10+ years ago. That combination of nostalgia mixed with new experiences is really something."
We love the blend of instrumentalism, sampling, and sound design in your work. What is one of your favorite tools or instruments to use in production and performance?
"Learning how to make sounds with Xfer Serum was my introduction to the producing world, and I still use that plugin in every project. However, my sound design process these days is less about the source and more about manipulating a sound with loads of processing.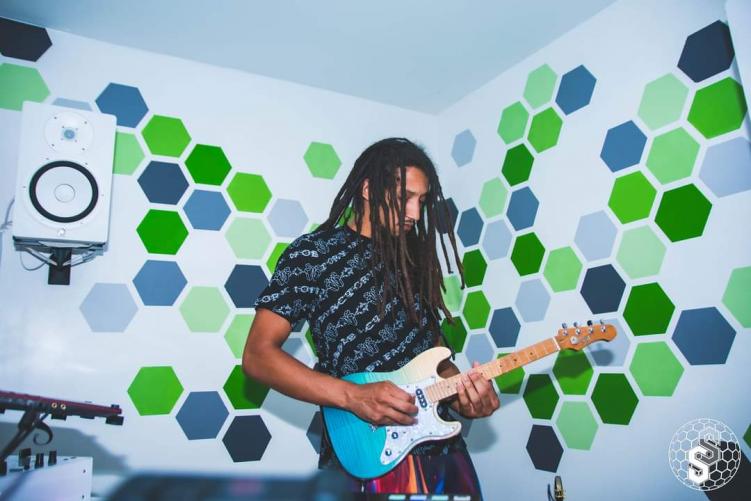 Layers and layers of filters, distortion, compression and all sorts of stuff I've acquired over the years generate some really cool sounds that I would never be able to program with just a virtual instrument. I could go on forever about my production process, but simply put my favorite tool in the studio is randomization.
In a performance setting, I'm really excited about the progress I've made with my electric ukulele and digital saxophone. This year I plan to incorporate them into more of my productions, and I'll be reintroducing the didgeridoo as well."
---
With plans to return to the United States later this year, we expect an arsenal of releases from reggae to the latest and greatest in bass music. Follow him on all platforms for updates on the next release and his much-anticipated US return!
Connect with Dredlok
Featured images via: Bella Guerra, Sacred Hive, Bass Planet