In a highly contentious series, the Warriors and Celtics have been trading Blows back and forth in the NBA finals. For Bay Area and Boston fans alike, the series has been nothing short of a nail-biter. Although neither side can guarantee a win, we can always count on Shaq to give his basketball expertise. Not forgetting the rest of the "Inside the NBA crew" which provides detailed analysis of the game.
Regardless of whether or not basketball is your jam (pun intended), Shaq AKA DJ Diesel, knows how to bring the house down. Since his debut as a DJ at TomorrowWorld back in 2015, he has elevated his DJing career to new highs. The former NBA Allstar has toured continuously and even curated his own festival, Shaq's Fun House, which was one of the most viral festivals of 2018.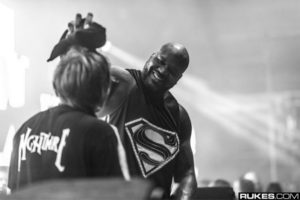 Shaq's Bass All-Stars
While the contentious series continues, we will always be able to look to Shaq for his insight on the NBA finals. That's not the only thing we can look forward to from the big man. DJ Diesel will perform alongside with Rusko, and Yookie on August 5th at San Jose Civic. Shaq also has several other tour dates planned along the US prior to the show in the Bay.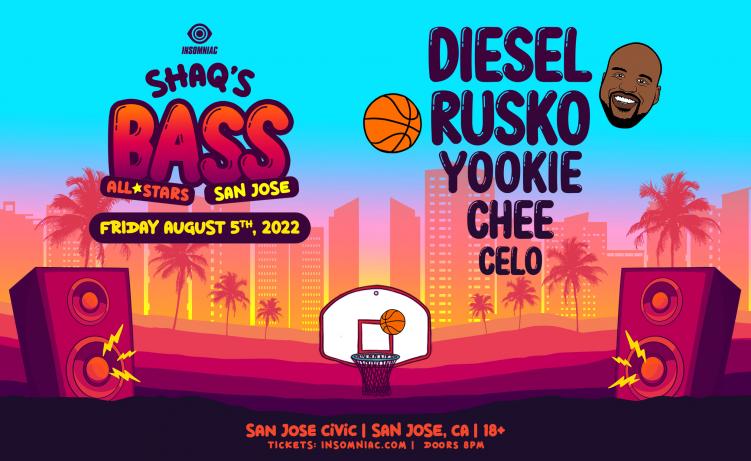 Shaq's versatility over the years has been marvelous to watch, releasing a rap/hip-hop album in the '90s. At the same time, he was coming to his own as the most dominant big man in NBA history. Retiring, only to make his way into becoming a sports commentator, and launching his DJ career. It is hard to see what the big guy cannot do! In his time as a DJ and producer, he has had the opportunity to work with producers including the likes of Steve Aoki, Nitti Gritti, and NGHTMRE just to name a few.
Regardless of whether the Warriors can clinch the series, at least we know that Shaquille O'Neil will hype up the bay with his electric performance.
Buy tickets to the Bay Area show here!