It's been a week since a few thousand 'birds' flocked to Modesto, California for the fifth installment of Dirtybird Campout. And like you, we're definitely feeling the post-festival blues.
In order to combat these not-so-great feelings, we've compiled 15 of the best moments from this year's West Coast Campout picked by you, the campers. While there were countless notable memories to choose from, this list is certified to take you right back to the silliness and pure bliss that is Dirtybird Campout.
1. New Venue (WITH WATER!)
Dirtybird relocated to a new venue once again for the 2018 edition of West Coast Campout and overall, it was a success. With the new location being at an actual campsite – Modesto Reservoir – there was little to no dust, a lot of green and, perhaps most exciting, swimmable water. This meant lots of fun water activities like kayaking, paddle boarding and even a floatie race hosted by VNSSA.
Credit: Kalei Zies
2. Silent Disco
After the noise permit fiasco at East Coast Campout, Dirtybird was not going to take any chances. Taking advantage of the situation, they brought in Hush!, a silent disco company, to host the late night sets at the Bass Lodge.
While there were concerns from campers that there would not be enough headphones to go around, that was not the case. There was rarely a line, and when there was, it wasn't long. There were also three channels to choose from, offering a variety of sounds. Not to mention the secret artists, one being Mija.
"[A favorite memory is] chilling at the silent disco on Saturday and using some camp chairs we found set up with no one around. Turns out it was the guys doing the red channel that left their chairs out and we got to meet them and congratulate them on an amazing set. "​Kale Sassaman, camper
Credit: Oliver Portamento (GAWP)
Video: Storm FX Video & St. Eris Videos/Editing
3. Renegades
There is something special about being shoulder-to-shoulder with your fellow birds while being arm's length away from one of your favorite producers as they spin into the early hours of the morning. And although Dirtybird had stated there was 'no amplified sound allowed,' it sure didn't seem that way from the number of impressive renegades present this year.
From a closed in 'Brick Oven,' to a silent disco in a dome – and everything in between – the renegades at this year's Campout were in a league of their own.
"One of my favorite memories is, hands down, the renegades at the Brick Oven. So many good memories with all the artists that came through and spun."Drew Pador, camper
Credit: Nicky Milo
Credit: Abraham Pineda
4. Thursday Pre-Party with Patrick Topping
To kick things off with a bang, Claude once again invited a top artist to join him at the Thursday pre-party. If you were at East Coast and missed Seth Troxler, hopefully, you made it this time for Patrick Topping.
A reputable name in the house music scene, Topping put on one of the best sets of the weekend. Not to mention, it was a big pajama party. Even Claude participated.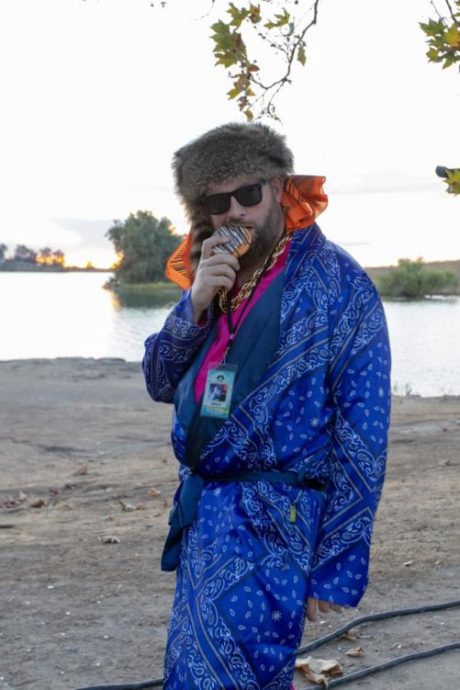 Credit: Helen Perez
5. VNSSA's Opening Set
A rising star in the house music scene, VNSSA did not come to mess around at her set, which kicked off the festival on Friday. One of Campout's most anticipated artists, VNSSA successfully laid down one of the best sets of her career. Campers and artists alike are still talking about it.
As an added bonus, she played another banging set at the silent disco on Friday night. VNSSA is truly making a name for herself in the house scene and it's obvious that she is here to stay.
"Vanessa Barnes aka VNSSA opened DBC 2018 like a boss! Never have I seen so many elated people at the first set of a Campout. The reception she received is a true testament of her astounding talent! She is a queen amongst [sic] queens. Mad love and respect." Anzheliqua Zalkin, camper
Credit: Anzheliqua Zalkin

6. Justin Jay's Takeover at the Bass Lodge
There was something about the atmosphere at the Justin Jay takeover that set the perfect vibe for a beach party. Maybe it was the golden sun, the cool breeze or having your best bird friends by your side for a few hours of live music…Whatever it was, multiple campers agreed that it was one of their favorite moments of the entire weekend.
"There's no feeling like getting down in the sand and sun at what felt like a secret beach party that you happened to stumble upon with your best friends."Alexa DiCunzolo, camper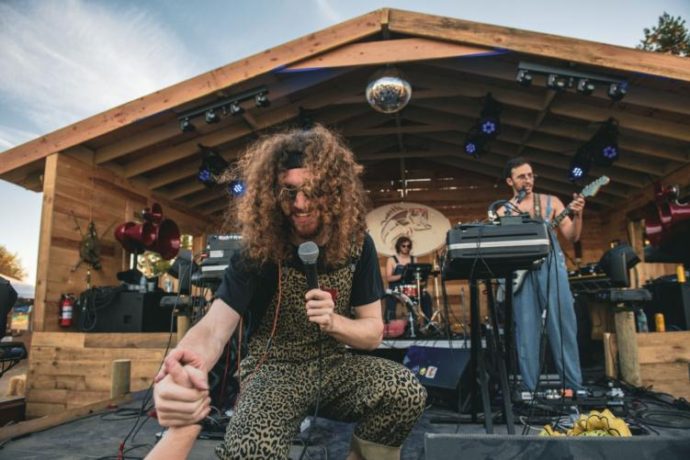 Credit: Max Benedict
"Loved being at the Bass Lodge. There's just something special about those sunsets. Justin Jay set on Friday felt like a giant beach party."Sarahi Landrove , camper
7. Variety of Sounds
When one thinks of Dirtybird, they often think solely of house and tech-house music. When it comes to Dirtybird Campout, that is not the case. Although there are only two stages – which is a huge plus when it comes to conflicts – Campout plays host to a wide array of genres.
During any night of the festival, campers could enjoy varying sounds including disco, house, techno, tech-house, drum and bass, classic hip-hop and so much more. The label goes as far as inviting legendary artists to perform, such as Big Daddy Kane and Slick Rick the Ruler.
"One of my most memorable moments definitely has to be seeing Big Daddy Kane & Slick Rick The Ruler. So iconic, so legendary. [It's the] closest thing to seeing somebody like Biggie or Pac perform. These guys paved a way for hip-hop and I'm so blessed to have been able to experience something that I may not ever get to experience again."Rio Jimenez, camper
8. Games & Activities
What other festival is there where you get to compete against and participate with your favorite artists in various camp-inspired games and activities? That aspect of Dirtybird Campout is truly something unique.
Campers were able to choose between a plethora of different fun-filled activities including screenprinting with Sacha Robotti, croquet with Christian Martin, bocci ball with Kyle Watson, tye-dying with Claude Vonstroke and Mikey Lion and many more. Campers could also try their hand at competing in the balloon toss, tug-of-war, and various other games.
"Playing croquet with Christian Martin (and losing terribly) is a favorite memory. There was like eight of us there total and my opponents would cheer me on even though I was in a far last place. Then momma Donnie-Marie and baby Athena came and hung out with us and I legit felt like I was back home in the Midwest at a family event. That's what I love most about Dirtybird events. You just feel like you're getting weird with the family."Maddie Bartholomew, camper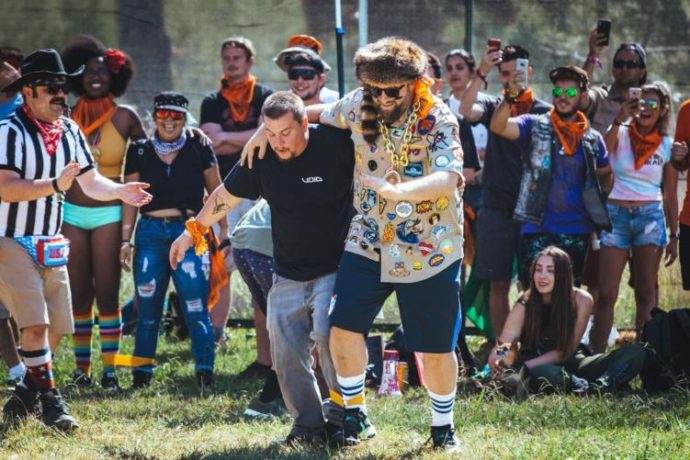 Credit: Kristina Baknenski 
9. The Bunkhouse
If campers were looking for something a little…out of the ordinary…at Campout, they had to look no further than The Bunkhouse. Tucked away in a corner between The Birdhouse stage and the Games HQ, The Bunkhouse was home to a variety of unique acts to enjoy and competitions to take part in. Did we mention there was an act called the LMBRSXLS? (pronounced Lumbersexuals)
Campers could compete in a beat boxing competition, talent show, lap dance competition, late-night disco BINGO and much, much more. One lucky camper even won a car during Sunday night BINGO!
Credit: Carolina Chiesa
Credit: Adrian Warzecha
10. SpaceX Launches Falcon 9 Rocket
This was something that campers will not soon forget. During J.Phlip's set on the last night, a round ray of beautiful colors appeared in the sky. Confused, campers looked around at each other wondering if Barclay Crenshaw had brought his alien friends with him to the party.
It wasn't long until we all figured out what was really going on. But nonetheless, it made for a magical and unforgettable moment.
"The Space X launch was top notch. Thousands of people convinced it was the end of the world or a UFO."Audrey Kai, camper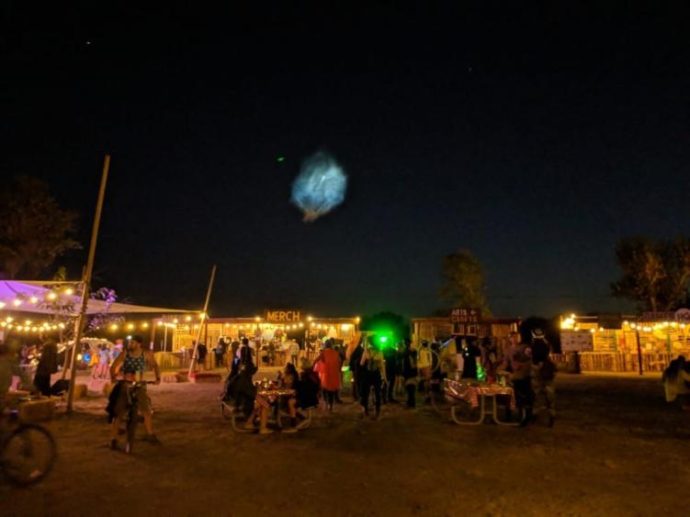 Credit: Conehead Krewe
11. The Fungineers
If you've never experienced The Fungineers, it's a bit hard to explain. Imagine a beatboxing, djing alien puppet spinning house music. Hard to picture? How about a couple of daisies remixing a Drake song? Still no? Take a look at the videos from one of their sets at Campout below and we guarantee they will be on your bucket list.
Credit: Brent Pantera
12. Pedicabs
Like last year's venue, the new venue was a bit spread out. If you were unlucky enough to be camped in the very far corner of the grounds, you were looking at an hour long walk to the Birdhouse Stage. But that was no reason to fret. The party pedicabs were there to assist.
Not only were they convenient, but a lot of fun and fairly priced. For $10 a head, you could get a ride to anywhere in the grounds. Many of them actually lit up and played music!
"On the last night, I got to party with the Pedicab driver. We went from renegade to renegade."Drew Pador, camper
13. Campout Traditions
If you've been to Campout before, you have come to expect two things – a Martin Brothers drum and bass set and the family set. West Coast Campout 2018 was no different and like always, both sets did not disappoint.
Although the Martin Brothers didn't play a sunrise set, Justin and Christian put on a killer performance that had the entire Bass Lodge vibrating with energy. It was impossible to sit still.
Credit: John Garcia
By the end of the festival, everyone, including the artists, is exhausted. But, whoever is left standing gets to play one last song in an epic b2b2b2b… This year was arguably one of the best family sets ever. Take a look at some of the highlights in Dirtybird's video below.
14. The Community
The community of close-knit and inspiring people that exists within Dirtybird is something that sets the label apart. Everywhere you look while in the crowd at Campout, all one sees are smiles shared between old and new friends.
And let's face it…what other group of people go to such lengths to create silly goodies to gift and trade with each other just for the fun of it? Each year, there are endless patches, pins, bracelets, and other handmade pieces to be found. All it takes is finding the artist and making a new friend.
"Being able to finally connect and vibe with the most creative birds at campout definitely served as inspiration to keep each other going and sparkling."Manny Figueroa, camper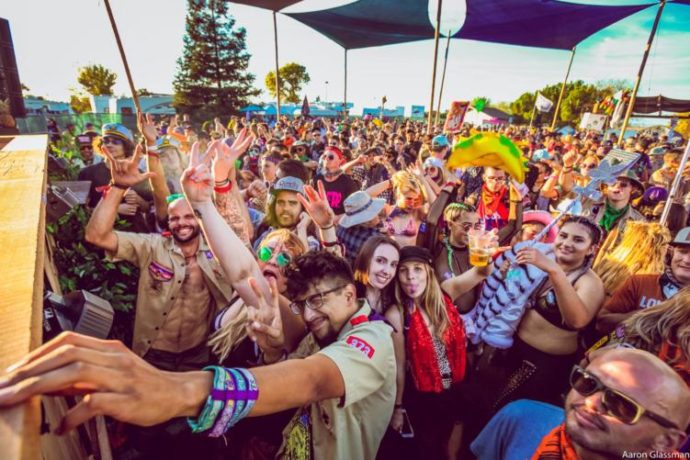 Credit: Aaron Glassman
15. Overall Silliness and Debauchery
Dirtybird, as a brand, is all about not taking yourself too seriously. If that wasn't obvious from the comedic sound that is often present in their music releases, one day spent at Campout will prove that the Dirtybird crew and their fans just want to have fun.
Between the cheerleaders in full Dirtybird uniforms, slow-motion lifeguards, the return of the grannies and much, much more, this year's Campout may have been the silliest yet.
Credit: Megan Shanker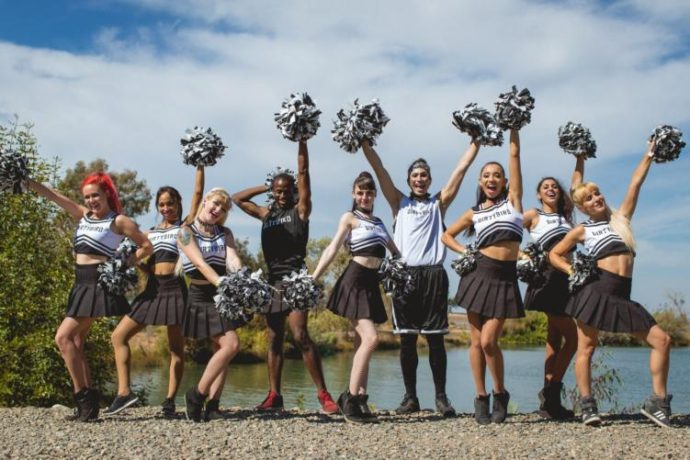 Credit: Kristina Baknenski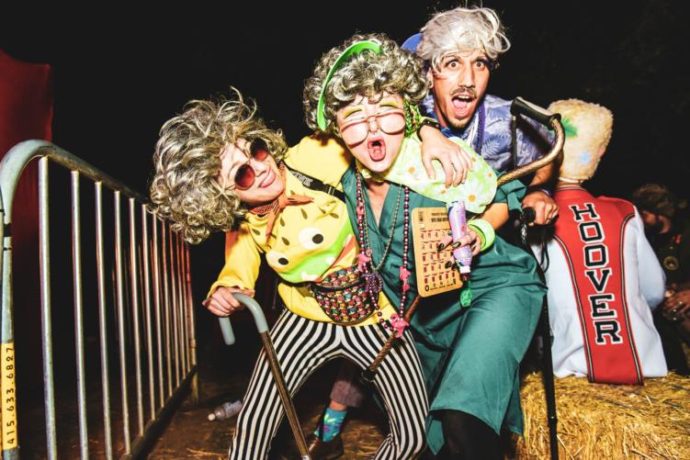 Credit: Max Benedict
---
Now that Dirtybird Campout West Coast 2018 has come to a close, it's time to start looking towards East Coast Campout. While the location is not confirmed, the Claudefather himself announced that there will be an East Coast Campout in 2019 at the end of the family set. Keep an eye out on Dirtybird's socials for announcements.
---
Connect with Dirtybird Campout:
Facebook | Twitter | Instagram | Website
Connect with Dirtybird Records:
Facebook | Twitter | Instagram | Website