To properly kick off the new year, L.A. label Desert Hearts dropped their first release of 2019 on Friday. And like always, it did not disappoint.
The two-track For Your Mind EP comes from Visionquest label co-founder Lee Curtiss and label veteran Matt Tolfrey. And as is a signature of the Desert Hearts sound, this EP is the perfect combination of classic house, funk and just the right amount of weird. But after the bumping debut of Tolfrey's Nothing Like Home EP on the label last year, it comes as no surprise that this release is just as good, if not better.
Read what the label had to say about the release below.
"Following up Tolfrey's incredible EP he put out on Desert Hearts last year, we didn't know which direction he'd go when he turned in this EP with Lee Curtiss. Much to our satisfaction, it was even more bangin' than the first EP and totally in line with the sound of the label."
The title track, "For Your Mind," does just what the name suggests and invades your brain with entrancing drum design, distorted vocals, and scattered synths. Unexpected, but welcomed, a grooving funk line makes it's way in around the four-minute mark, making the record that much better.
On the b-side, "Who Said That," wastes no time getting to the point. With an upbeat, stabbing bassline and popping high-hats hitting your ears right off the bat, this track is an ideal choice to rinse the dancefloor. A banging EP all around, For Your Mind is an excellent first release of the year for Desert Hearts. We can't wait to see what else this fun-loving, superbly weird label has in store.
Stream the For Your Mind EP Below:
Purchase the EP here.
---
About Lee Curtiss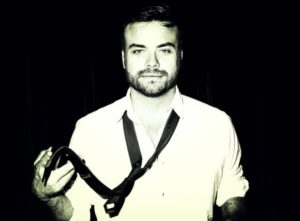 Having grown up in the Detroit area, Curtiss found his love for dance music at an early age. Pulling inspiration from Prince, Quincy Jones, and old underground disco, he was able to mold a sound that was uniquely his, known for its effortlessness and sultriness. A now 10-year veteran of the electronic scene, his love for producing shines through every record he releases.
Curtiss' immense talent has led to releases on impressive imprints including Spectral Sound, Get Physical, Dumb-Unit, Wolf+Lamb, Esperanza, and Mothership. He also has graced the lineups at some of Europe's most iconic venues – Fabric in London, Watergate in Berlin, City Fox in Zurich, Kiss Klub in Nurnberg and the UK's Bloc Weekender Festival. Not to mention, he helped create one of the top house labels around right now – Visionquest.
---
About Matt Tolfrey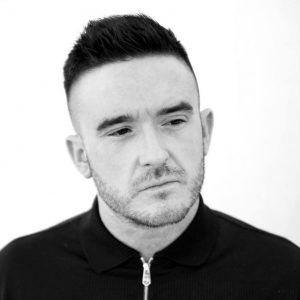 Hailing from London, Tolfrey's knack for the craft was picked up on early in his career. In 2005, famed Fabric resident Craig Richards invited Tolfrey to play alongside him at the iconic club and since then, his career in the scene has sky-rocketed.
Because of his open-mind and wide-ranging sound, Tolfrey has always been difficult to categorize. His talent for seamlessly meshing a grab bag of genres – house, minimal, electro, disco, and techno – has led to him landing records on significant labels like Cuttin' Headz, Crosstown Rebels, Cocoon, No.19, Phonica Recordings, D-Floor, Soma, MURK, Classic and more. He's also played sets at legendary clubs like Berghain's Panorama Bar and Space in Miami. Also notable, Tolfrey has his own Radio One Weekend Essential Mix and owns the reputable label, Leftroom.
---
Connect with Desert Hearts:
Facebook | Twitter | Instagram | Soundcloud
Connect with Lee Curtiss:
Facebook | Twitter | Instagram | Soundcloud
Connect with Matt Tolfrey:
Facebook | Twitter | Instagram | Soundcloud