For many years, digital art has been an integral aspect of the electronic community. DATA_BYTE is currently at the cutting edge of this growing platform. We got the opportunity to connect prior to his performance with Luzcid at SHIFT Thursday in Denver!
Known by family as Ashraq Mohammed or Ash, DATA_BYTE is making a name for himself both as a digital artist, and visual performer. Since his early beginnings posting short clips online, he's blossomed into one of the community's favorite creators.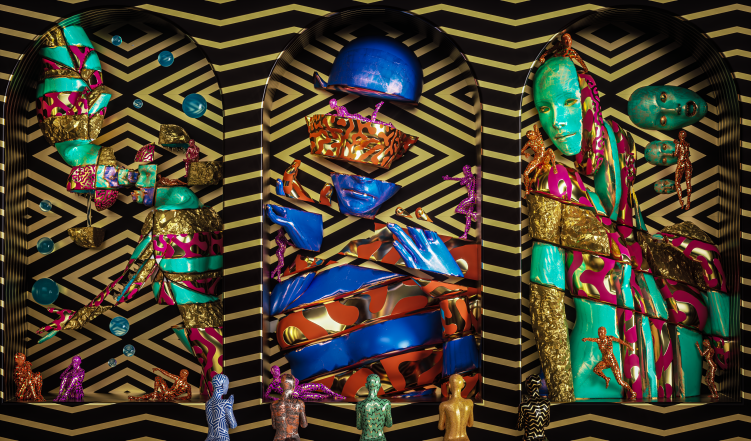 Times are Changing
As technology has helped transform our live experiences, digital elements have become more and more involved. We've evolved from small curtains to breathtaking 48″ LED display presented at Red Rocks for Tipper in 2021. Visuals are no longer an afterthought but a vital piece to the performance.
Tipper is well-known for bringing incredible artists to the stage to perform as one cohesive experience. A fandom of its own spurred from the likes of Jonathan Singer, Datagrama, and Android Jones as previous VJs (visual jockeys) pairing to create an audiovisual journey.
With the pandemic canceling events and festivals, teams went back to the drawing board to find a way to keep the industry alive. In what seemed like no time at all, artists were booting up livestreams across Youtube, Twitch, and Facebook. Lineups fans could only imagine quickly became reality as borders and boundaries of live music fell to the wayside.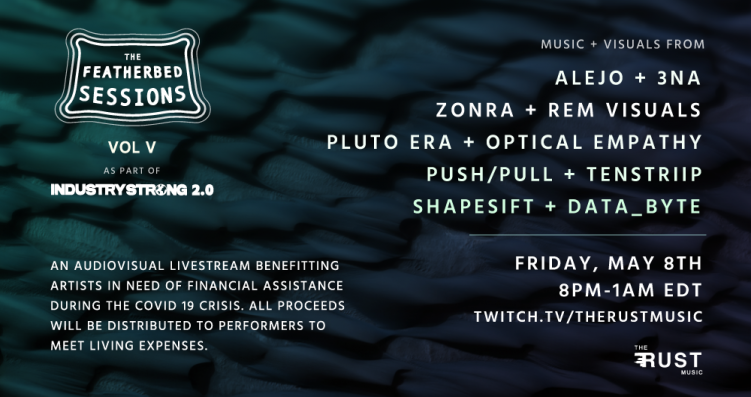 What started as simple webcams and live audio feeds, quickly developed into a shift toward revolutionary in-home audiovisual experiences that left viewers at home at a loss for words. Many weren't sure if it would even work, but looking back we are so glad they tried.
Since our return to the live setting, the focus on visual performances remains. This massive shift has provided a platform both for creators and performers alike in the visual space. Now with the opportunities provided by NFTs, digital artists have been catapulted to the forefront.
Digging in with DATA_BYTE
One of our favorite discoveries during the quarantine era was DATA_BYTE. Blending his own 3D creations into digital explorations of the space in which they were created, viewers were given a totally unique view of their favorite pieces created as still art.
Combining his visual elements with the encapsulating nature of artists like MIZE and Shapesift took the sets to the next level. Fan favorites like 'Lily,' 'Temple of Aghar' and others came to life on monitors and TVs.
He's created a catalog of motion graphics and visualizers for Liquid Stranger, Truth, Of the Trees, and more. In addition, he's brought his workflow to followers to give an even more in-depth view. Utilizing a VR headset, he's able to teleport to his digital environment and sculpt them by hand, virtually.
Since live events and tours have taken off, DATA_BYTE has continued to carve out a path of his own with performances at Sound Haven, Red Rocks, and more. We were honored to have him join us for SHIFT Thursday with Luzcid, and hope to have him return soon!
Dive in with us below:
---

River beats: First, let's get the audience acquainted! Tell us a little bit about yourself, and how you began creating art.
DATA_BYTE: "I am originally from Baghdad, Iraq, but now I live in the United States. As a child both of my parents were music educators and my dad is a musician, so it was natural for me to be surrounded by traditional Arabic art & culture.
I began making art by playing different instruments and using different art mediums until I discovered digital art and began making art on my computer as a hobby."
You performed for a number of live streams during the quarantine, what was it like navigating that time period as an artist trying to build momentum?
I loved performing with friends! At first, we wondered if it's even possible to connect with people in the same way virtually, and I'm thankful for streaming services for allowing us to connect and play out some of my favorite A/V sets. But I definitely enjoy performing live to a crowd more hehe.
NFTs became a huge part of digital art with the ever-increasing interest in the blockchain. How has working in that space impacted your life?
I truly believe that the blockchain technology has brought and will bring assets that will help artists who've never had a chance by monetizing their work to actually earn a living wage. I watched it happen countless times to my friends around me, and have seen many less fortunate countries utilize the technology for young folks there to earn a living.
At the same time to me, it's not the best place to judge your work or judge yourself. The NFT space is still so new and so vast that it might take some time to find your tribe! I am still looking for my tribe 🙂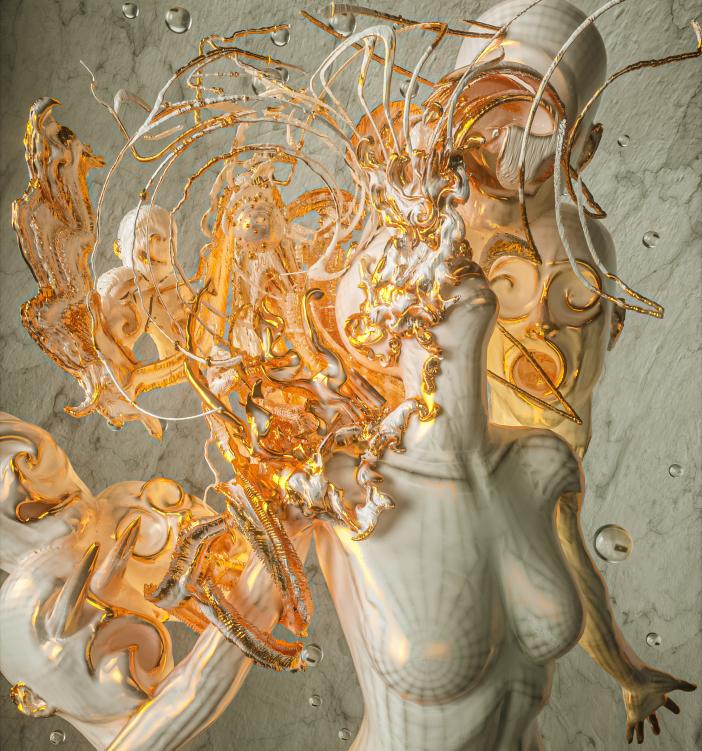 In the past, you've mentioned Android Jones at NYE 360 as a spark for your dive into visual performances. Have there been any recent experiences in the community that has shaped the direction you are taking now?
I've always tried to look for ways to better myself through art and creating. Discovering that I can self-heal and actually navigate areas in my life I didn't dare access through creating has been a powerful tool for me as an artist.
It wasn't until recently that I began processing untapped feelings from the time I spent over the last 12 years transitioning from an Iraqi kid to being part of the western society.

By processing my feelings through creating art I found a new outlet for self-healing and self-acceptance. – DATA_BYTE
What is your favorite creation you've made recently, and what programs are you using currently?
My most recent piece titled "Care" is my most favorite currently – it's a piece about trying to navigate anxiety and others' opinions while staying grounded and true to yourself! Created all using Virtual Reality.
Who have been some of your favorite artists to work and perform with, and is there anyone you have yet to work with that you aim to in the future?
I just love working with Tyler, Of the Trees! He's really easy to work with but at the same time offers enough insight to what the project needs to be like and gives me the freedom to create! It's always felt like a collaborative project rather than "work".
View this post on Instagram
We love how you record sessions to share with fans. Have you found that showing the progress of your work has allowed them to connect with it in a different way than just seeing the final product?
YES absolutely! I get countless messages from people truly enjoying the clips and editing, and really enjoy making them. To me, my process has become second nature but creating things in VR with your own hands is still something awesome to just look at and enjoy.
---
We can't thank Ash enough for taking the time to chat with us. We look forward to watching his portfolio grow, follow him on socials for the latest works, and what's coming next!
Connect with DATA_BYTE