CouchFest returns for a full week, March 22 – 28, with four nights of takeovers and an internationally-curated weekend lineup with over 100 bass-heavy artists from 12 countries.
After announcing their one-year-anniversary event last month, CouchFest has returned for a monstrous 2021 line-up. With a solid UG bass roster featuring headlining DJs and VJs side-by-side, the 2021 edition of CouchFest pulls in artists from the US, UK, US, Canada, Germany, France, Bulgaria, Russia, Scotland, Slovenia, Italy, and Ecuador.
The weekend lineup includes sets from Supertask, Kelly Dean, Kercha, Partywave, Sepia, Ternion Sound, and many more. Also, expect to see label blocks from TRUTH's Deep, Dark & Dangerous; Heavy Traffic with Pushloop, A Hundred Drums, and more; and Deep End! with Gisaza, Dubdiggerz, and Kanomotis.
The weekend's VJs will also be featured as headliners with notable visual artists like Digital.D, Glass Crane, Waveform, and many more!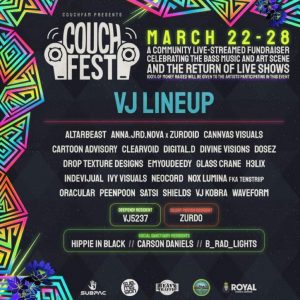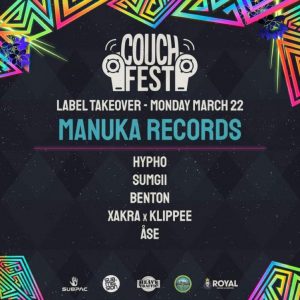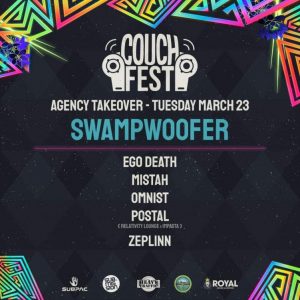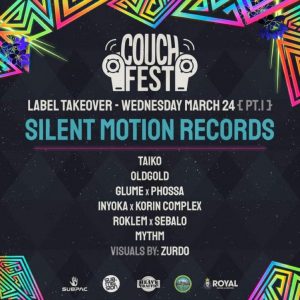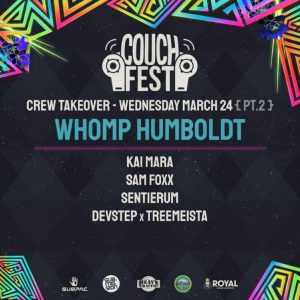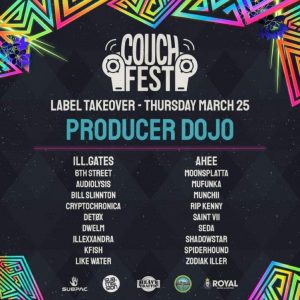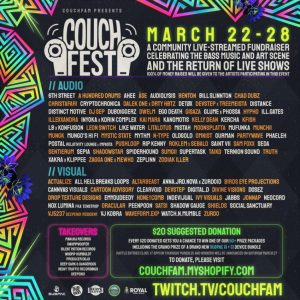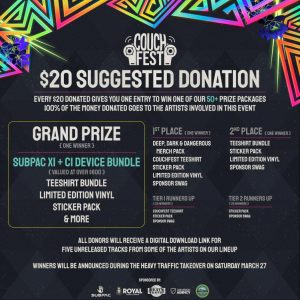 Over the weekend, fans will experience artist drop-ins, brain-tingling AV performances, and 50+ chances to win prize packages consisting of CouchFest merch and a wide variety of graciously-donated items from sponsors and artists on the lineup. Each $20 suggested donation gets you one raffle entry with the grand prize winner receiving a SUBPAC X1 + C1 bundle valued at around $600.
Tune in from March 22 – 28, 2021 on CouchFam's official twitch channel. Fans can purchase their $20 donation support packs here starting now, and will also be able to purchase presale merch from this same page beginning Monday, March 22 until the event ends on March 28.