Formerly known as TINY, Auracle is the sonic endeavor shaped by the mind of Alyssa Wright and chiseled by the attitudes that radiate through West Coast EDM. Introducing a bold new flavor that transmutes modern and reformed bass music, the Los Angeles-based producer looks to establish herself in the realms of dubstep and beyond.
Auracle's first notch in her belt is a rowdy, three-piece EP titled Evoke that combines motifs from nature with accentuated sound design. Incorporating her skills both as a vocalist and producer, the body of work provides a journey-like, exploratory narrative that elicits profound emotion.
Our favorite track from the release is "Tabula Rasa," an enchanting number that we have the pleasure of premiering today.
With so much excitement surrounding the inauguration of the project and her debut EP, we took a moment to chat with Auracle to find out what fans can expect from this new chapter.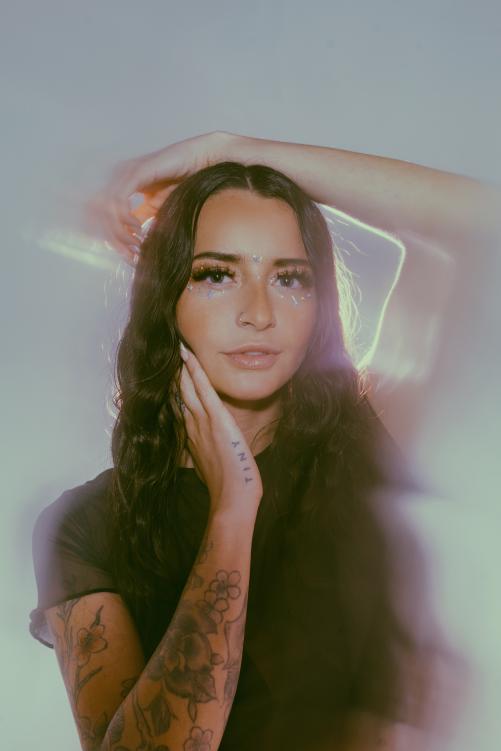 River Beats: What is the intention behind the Auracle project and why the new direction?
Auracle: The transition from TINY to Auracle was crucial. The TINY project was no longer serving a purpose for me. It was a nickname given to me years ago that I have outgrown as a person and an artist since then. The intention behind the Auracle project is to transmute my most raw and honest human experience into my music to share.
RB: What went into the production of this EP? Where were you when you made it and what did you use to create it?
A: I moved to Nevada from California back in February of this year and proceeded to write the EP here. I used Ableton as my daw and recorded my vocals for all of them. I love processing vocals and I did quite a bit of that for this EP.
RB: What inspired it?
A: A camping trip I took to the desert and the experience I had there. In "Star Atlas" specifically I try to recreate the feeling I had during that magical journey.
View this post on Instagram
RB: Does Seattle inspire your music at all? In what ways?
A: I lived in Seattle for as long as I can remember. I moved around here and there for short periods of time but always ended up back in Seattle (living in Nevada now). But I think that growing up there has somewhat shaped me as a human and will subconsciously always influence me in some aspects but I don't think it necessarily inspires my music.
RB: In what ways, if any, do you think your past desire to pursue medicine relates to your current desire to pursue music?
A: My desire has always been music. I wasn't sure where to start and I was scared to commit so I decided to pursue medicine as a safe career option. While I was attending medical school I started learning production and djing clubs in Seattle. I had this revelation that with the right production tools and knowledge, "I could do this!". I impulsively quit medical school, started honing my craft, and got accepted into Icon Collective school of music production.
I am thrilled to announce that my debut EP "Evoke" will be out on Friday, 7/21!

Each track is crafted to stir your emotions and transport you to a different world. Immerse yourself in the ethereal sound. ✨

E•voke (verb): to bring or recall to the conscious mind. pic.twitter.com/XCCKRQM1hJ

— Auracle (@AuracleMusic) July 7, 2023
RB: Can you provide some context behind the lyricism in 'Tabula Rasa?'
A: This song is so special to me and the message is so important. I wrote Tabula Rasa when I was in a dark place. I was questioning myself and my purpose. My family was also going through hardship and I felt bad that I couldn't do more to help them. The lyrics serve as a reminder that no matter what situation you are going through, "it is not the end". I believe that every single person has gone through a situation that felt like it was the end. Whether it be losing a loved one, a failed relationship, coming out to their family, etc. I needed the message when I wrote it and if I can help even just one other person going through a hard time that fulfills my purpose.
RB: What does the phrase Tabula Rasa mean to you and in what ways does this interpretation manifest itself in your project?
A: Tabula Rasa or "clean slate": a supposed condition that empiricists have attributed to the human mind before ideas have been imprinted on it by the reaction of the senses to the external world of objects. What goes down must come up. You can always start over. You can always begin again. The whole intention behind Tabula Rasa is to recall this message and start over with a clean slate no matter the situation at hand.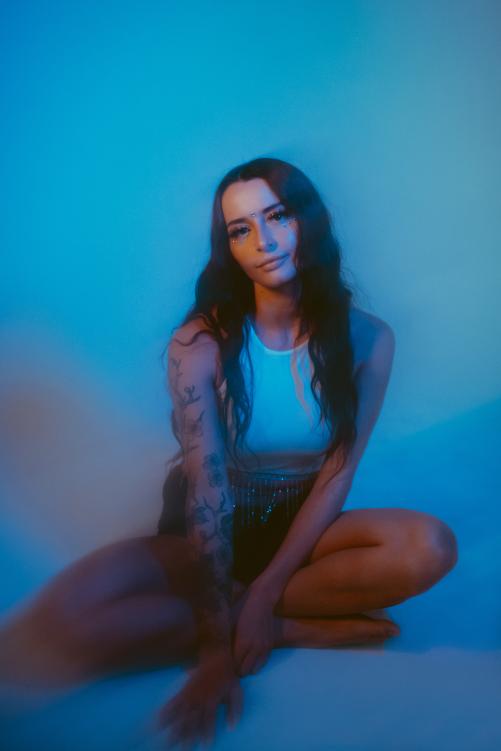 RB: Who are some artists you admire and/or would like to work with?
A: My inspirations have become environmental and spiritual. However I would love to work with Grimes, Zeds Dead, and Clozee.
RB: If you were to curate your own show, what would it look like?
A: I'm going to have to get back to you guys on this. However, some artists that come to mind are Tape B, Fly, Ren Zukii, and Super Future. I'd like it to be at The Gorge Amphitheatre with magical and mystical elements. An experience that temporarily transports you to another reality. I am in search of collaborators for this specifically!
RB: What's next for Auracle? Anything else you'd like to add?
A: I can't wait to release more music and perform live. I am going to be sharing many different sides of myself personally and sonically with this project. Follow me to be a part of this journey!
Look out for the full Evoke EP dropping tomorrow and keep up with Auracle in the links below.
Follow Auracle:
Facebook | Instagram | Twitter | SoundCloud