Fans that purchased tickets for the recently-canceled Karoondinha Festival now have more options. In a surprisingly gracious turn of events, Deep Roots Mountain Revival has stepped up to honor all Karoondinha tickets. The festival is scheduled on July 20-22 (the same weekend as Karoondinha), and will take place in Masontown, WV.
Deep Roots Mountain Revival founder Claude Ryan delivered this statement earlier today:
"Deep Roots Mountain Revival just learned that Karoondinha has canceled their event and we realize that it's the ticket holders who are the ones that suffer. We never want to see another event fail, or watch the fans of the festival scene feel as though they received the short end of the stick.
In an effort to shine a positive light back into a scene that is near and dear to our hearts, we will be honoring all Karoondinha weekend and single day passes at this year's Deep Roots Mountain Revival, July 20-22, 2017 on Marvin's Mountaintop in Masontown, WV."
The Deep Roots headliners include Brandi Carlile, Moon Taxi, Lettuce, and Dr. Dog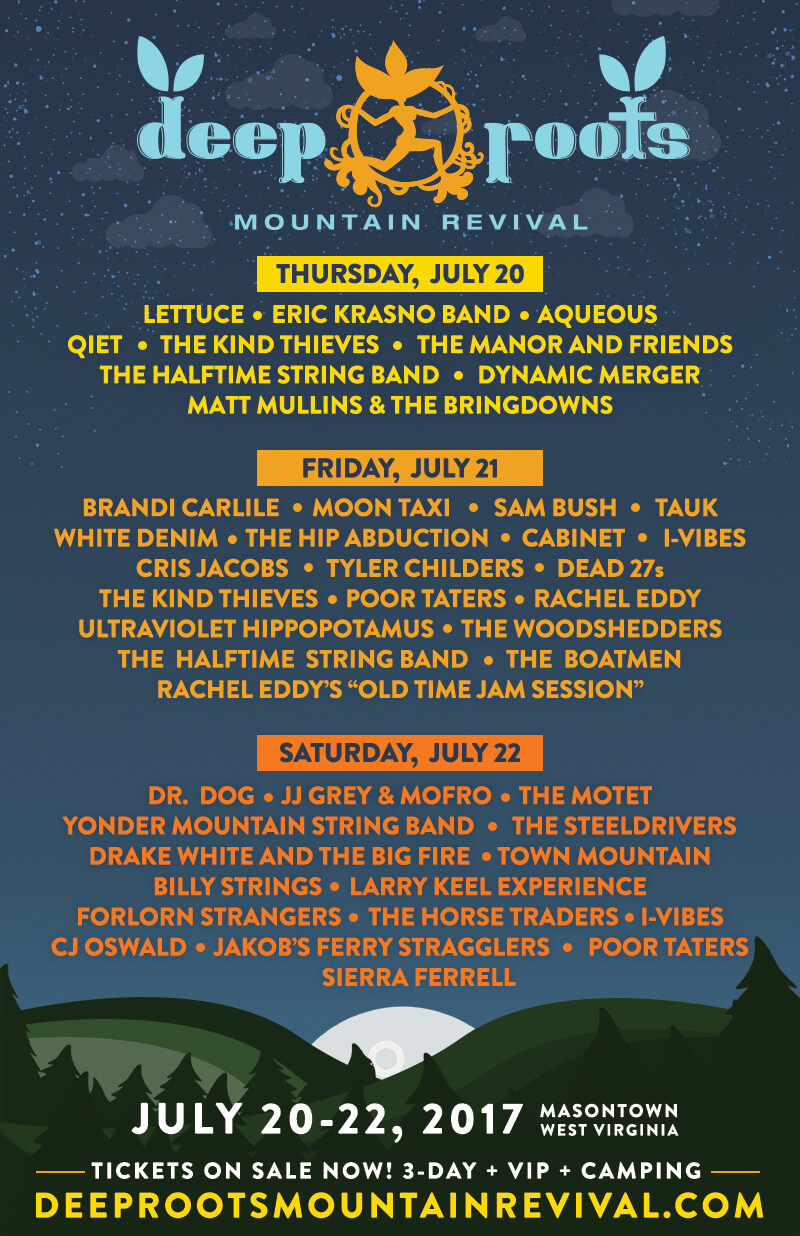 Karoondinha ticket holders will be able to exchange their passes at the gate. Several options are also available for those that want to upgrade to weekend or VIP passes.
For more on the Karoondinha cancellation, take a look to our announcement HERE.
---
Follow Deep Roots Mountain Revival
Web Page | Facebook | Twitter | Instagram
---
Feature image courtesy of Deep Roots Mountain Reivival.