For three nights, Bassnectar poured his heart into three different sets and threw the hell down, giving fans a truly memorable experience.
His throwdown was so in demand that the entire venue was filled to the brim with bassheads for all three nights. Each night consisted of different vibes and different visuals, complete with a unique moment for all, regardless of the night. Even GRiZ was spotted in attendance getting down and appreciating some bass (Photo via Mehul Amin from Night 2).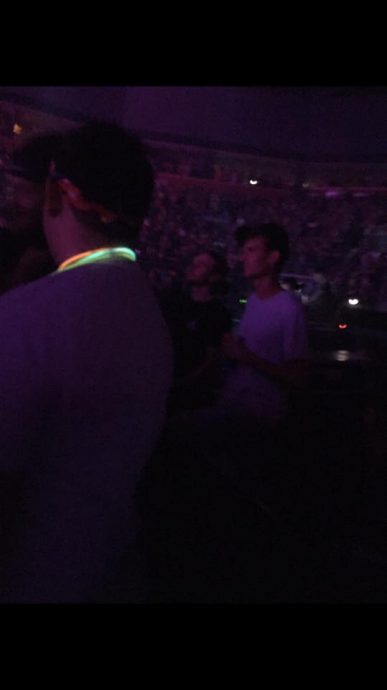 View some of the insane videos captured by fellow bassheads below.
https://www.instagram.com/p/BWSCikbl98o/?taken-by=itsjakec
https://www.instagram.com/p/BWYC6n3FhLJ/?tagged=freestylesessions
https://www.instagram.com/p/BWYpNYWFjq2/?tagged=freestylesessions
Which night was your favorite at Freestyle Sessions?
Featured photo by AJ Mouser.