Originated in the Lake Charles area, The VOID began as a creative, musical experience that offered attendees a completely different experience than any other concert or festival out there. Never wavering on the importance of intimacy and amity amongst attendees, all events under this brand are "password protected" and held at secret locations, unannounced until the very last minute.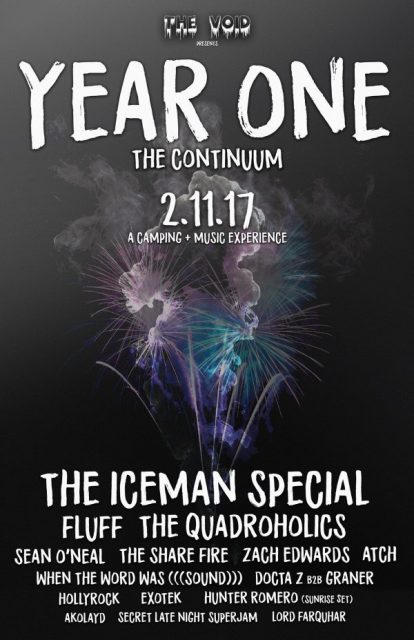 The VOID: Year One
Bolstered by the success of past events, The VOID: Year One was born–an all-night, camping festival with a signature roster of musical artists (Fluff, The Quadraholics, and more) performing three stages curated for the event. See it for yourself in the official teaser video from The VOID here. We invite anyone interested in this event to view the included performance by The Iceman Special, the headlining musical act at this weekend's festival (courtesy of Hunter Romero):
While most events would be tarnished by adverse weather, The VOID persevered and expanded their vision beyond just one night.
Originally marketed and planned as a New Years Eve event, tragedy struck when tumultuous Louisiana weather forced to move the event indoors, limiting the performances to a single stage, rebranded as Year One: The Beginning. Although this saved the day and the NYE show was a massive success, those behind the magic of the VOID refused to settle for anything less than realizing their vision of providing a full festival experience for their supporters. Fueled by this dedication to the fans, it was announced that the original festival–now Year One: The Continuum–would be held instead in February (Saturday, the 11th) and that attendees from The Beginning on 12/31 automatically secure entry to the later festival.
Luckily for all those hoping to attend Saturday's festival, the original performance schedule for the festival will remain unchanged. So if you want to start planning which musical artists you'll be seeing, here is a look at the set times for all 3 stages: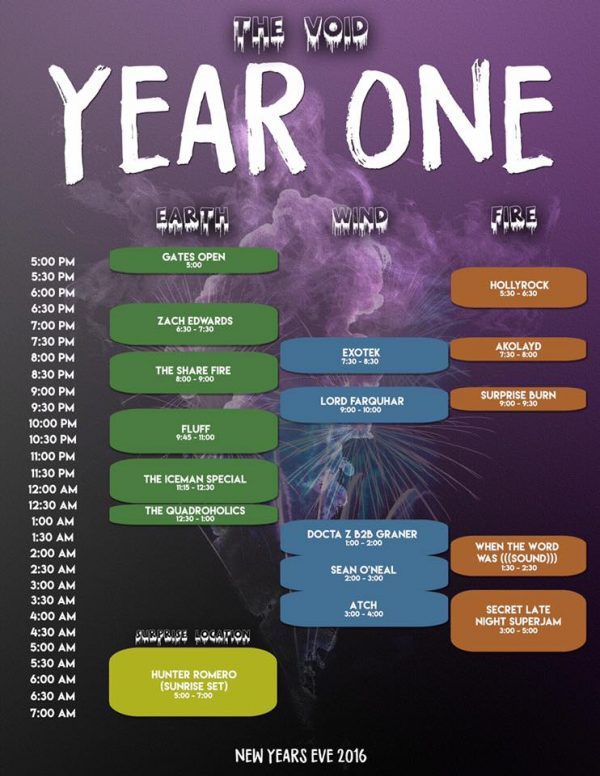 What you need to know for Saturday:
In order to produce this elevated experience and still maintain its authenticity, tickets must be purchased, rather than the free entry at past events. Only a few days until the festival, wristbands can only be purchased at the following list of locations recently shared on Facebook:
Again, if you attended Year One: The Beginning, your same wristband automatically grants you entry to The Continuum on Saturday 2/11.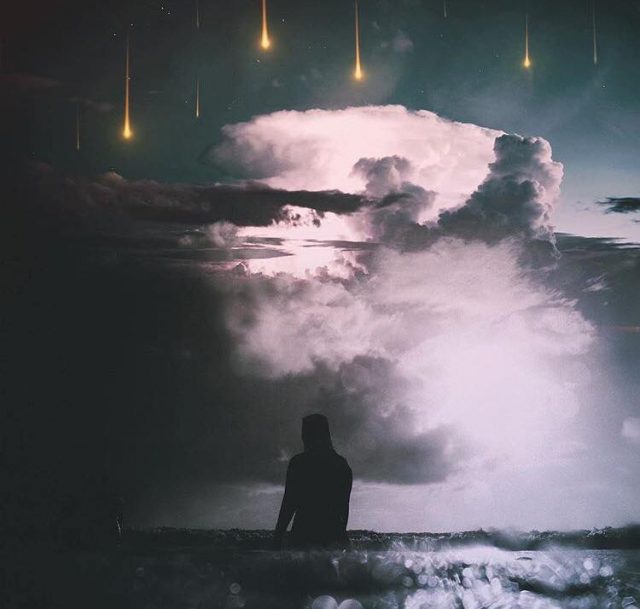 The Facebook event page lists Sulphur, LA as the location for the upcoming festival, but the specific venue still remains a mystery. Bound to be a critical milestone, Year One: The Continuum marks the beginning of a movement, and only time will tell just how extraordinary this movement can become. If you are interested in attending, visit the official Facebook event page to find crucial event information. Get out there and support this booming community, and you might just have the experience of a lifetime! 
Images provided by: The Iceman Special 
CONNECT WITH RIVER BEATS
Facebook | Twitter | Instagram | Youtube | Soundcloud