It's only Monday, and the week is already off to a crazy start. Porter Robinson, aka Virtual Self, just uploaded random longitude and latitude coordinates across North America to his website.
The coordinates are hidden simply throughout various forum posts on VirtualSelf.life.
You can see some of the coordinates in the screenshots below.


While there has been little confirmation from Porter himself, we can only speculate that these coordinates mean a full-on Virtual Self tour run. A brief tweet from Porter earlier in the day confirmed something strange was on its way.
https://t.co/AhU2KsNvfg pic.twitter.com/CfSbbc5uKZ

— Virtual Self (@virtual_self) July 9, 2018
Thanks to some help from our friends in the Porter Robinson family group, you can see what cities correspond to the coordinates given. This list includes possible venues located in that area.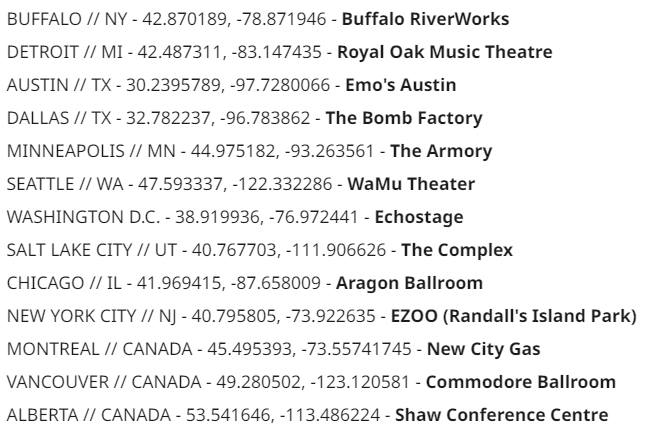 Get ready people, Virtual Self might be coming towards a city near you. Head to Virtualself.life to see more information.
---
Photo: Jasmine Safaeian