ONE OF THE HOTTEST, BUT MOST MEMORABLE DAYS OF THE YEAR. For nearly six years now I've been attending the Vans Warped Tour like it's a seasonal religion (perhaps it's also what originally sparked my interest in music photography and writing). Every year it's basically one day I can forget all my exterior problems and focus solely on the music I really love- pop punk.
Growing over the years, Warped has been known to bring up new bands and feature classic punk bands. The lineup varies over the many subgenres of alternative music, with different stages featuring bands of the different subgenres. The Journey's Right and Left Foot stages always featuring the festival headliners, the Mutant stages leaning more toward the heavier genres, down to the Full Sail stages featuring some of punk's newest bands.
This year, like every year, I set out with no exact schedule- only wanting to wonder the festival, check out merch and read about the various non profits on the tour. I mean, of course I had bands I wanted to see in general- Sylar, blessthefall and Dance Gavin Dance- but I always like to keep an open mind and go wherever the music takes me. That probably sounds super cliche but it's really the only way to experience Warped Tour. I've found over the years that when I'm dead set on seeing a specific band at a set time I always miss out on the opportunity to discover someone new. Warped Tour is my most ideal place to find new bands- and a lot of them. Sets are always only thirty minutes, with the exception of headliners, so there's plenty of bands to see in a single day.
*Sidenote- in 2016 one of my best friends convinced me to see With Confidence over Sum 41, who I had been dying to see since I was about twelve years old, and I haven't been able to stop listening to them since. Check out their most recent album, Better Weather, here.*
This year, I went to the Houston date for the Vans Warped Tour, and here's my highlights:
Favorite Band – Neck Deep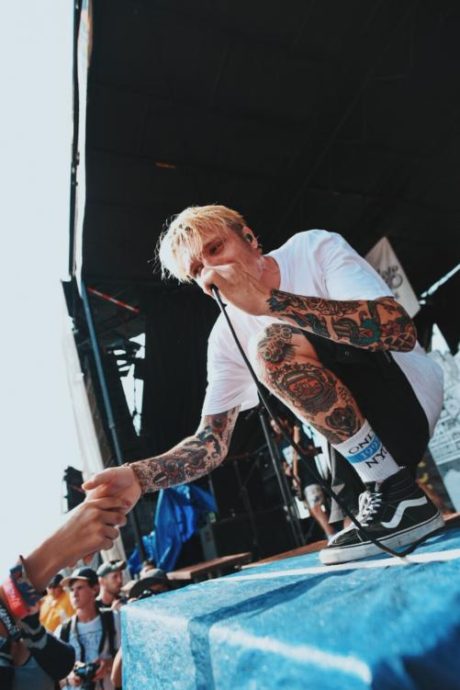 This one runs deep for me. Neck Deep, a pop-punk band from the UK, is probably one of my all-time favorite bands. Their sets are always so high energy and out-right fun to be apart of. At Warped this year, the lead singer Ben was encouraging fans to crowd surf and making it to the front would earn a high five from him. Although Warped Tour advises against crowd surfing (falling on pavement could have severe consequences), fans were beyond estatic to earn their Ben Barlow high-five.
Favorite New Band – Trophy Eyes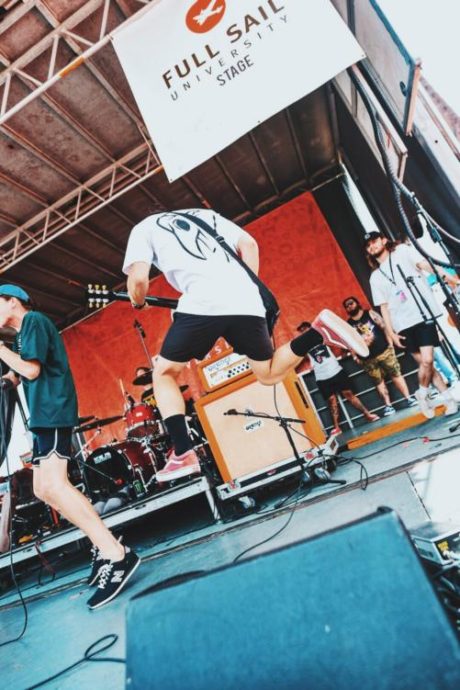 Hailing from Australia, Trophy Eyes is one of Hopeless Records newest additions. I honestly hadn't even heard of them before this year's tour but since discovering these dudes in Houston, I've downloaded probably their entire Apple Music discography and have constantly jammed out in my car. John Floreani has some of the best live vocals I've heard in a long time and I 10/10 recommend catching them at your local warped.
Best Merch – Neck Deep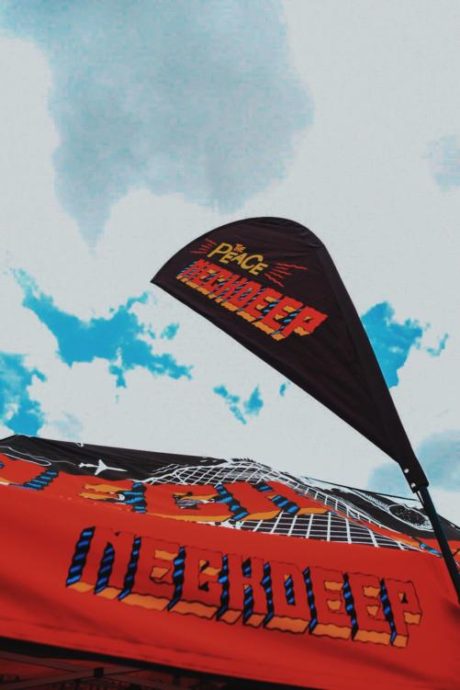 Maybe I'm biased? Maybe not? Neck Deep, like many bands, always releases a Warped Tour exclusive line of merch. This year promoting their upcoming album The Peace and the Panic, I found their merch to have the most variety of styles and colors. The band also did a meet and greet for anyone who bought merch before a certain time.
Band I wish I had seen – Attila
This is a little more heavy than my usual taste but their autograph signing line was possibly the longest of the day. I walked past, stopping in front to take a photo of the line and the front man made sure to pose a wild middle finger and tongue for my shot. I later heard their set from across the fest and, although heavy, it sounded like a good time and the crowd was going absolutely crazy.
My Only True Con – Cash Only
I'm sure this is the best financial decision for the tour, bands and vendors but it's 2017.. I feel like every merch tent and vendor should have a way of credit cards. There's always those kids who run out of cash and have to pay the $8 ATM fee which is probably half the cost of most T-shirts.
This slideshow requires JavaScript.
Overall the festival continues to be one of my favorite days of the year. It may be the hottest, but every year promises tons of new memories and new music.
Drop a comment to let us know where you will be attending Vans Warped Tour this year!