Renowned underground trans producer, a.k.a. skips, utilizes dance music to foster a vibrant cultural spirit, placing a strong emphasis on community. Formerly known as Ducky, he made waves in the electronic music scene with collaborations and performances alongside notable artists and appearances at major festivals.
In 2021, a.k.a. skips retired the Ducky alias to embark on a personal journey as a transgender man, exploring new artistic forms, spaces, and embracing a new identity. This transition includes the release of a photobook and a painting featured in a prestigious Los Angeles art gallery during the past summer.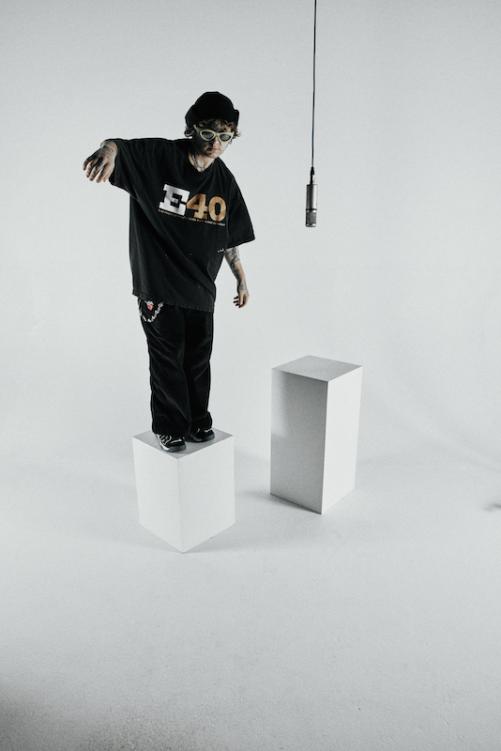 Under the a.k.a. skips moniker, he embraces a creative ethos that celebrates queerness and sexuality through bold aesthetic choices, attracting a community that aligns with his vision. His music, marked by 90s throwback rave stylings, reflects newfound freedom and a defiance of norms.
"So proud to present my first EP as a.k.a. skips. This project is a love letter to queer and trans life, and the unique connection that a proper rave provides is fundamental to my understanding of what a community can be. An unabashed commitment to love and connection, and a rejection of the systems that would separate us. Let's dance." – a.k.a. skips
Today, a.k.a. skips debuts his EP, "Jawfiller," a five-track package pushing dance music boundaries through an unapologetically queer lens. The title refers to jawfillers used in creating a more masculine appearance, symbolizing the transformation of external aspects to reveal deeper truths.
The lead single, "I.T.C.T.M.," is a playful club banger, followed by "If The DJ Let Me," a gritty house track, and "F.M.T.D.," a raucous techno banger exuding confident energy. The EP also includes "I Get Along With Everyone," featuring skips' processed voice and vintage rave chord progressions, and "Shut Up," a ghoulish techno heater combining nightmarish thrills with club euphoria.

"Jawfiller" showcases a.k.a. skips' distinctive vision with a diverse collection of tracks, signaling a promising future for the producer in his new life and cultural exploration. This one is for the free-spirited enthusiasts.