After three years since their last mixtape, AURORA has finally come. The Quadroholics' newest project comes shortly after the early July release of the album's single "Save Yourself."
Boasting 13 tracks, AURORA takes on a heavily synth-based sound unique to the duo. The self-produced project is the culmination of sound they have been working on for the last several years. Combining elements of their previous works with influences from artists such as New Order and Tears for Fears, the project is a synth-pop odyssey, with sprawling soundscapes, heavy bass, and earworm hooks.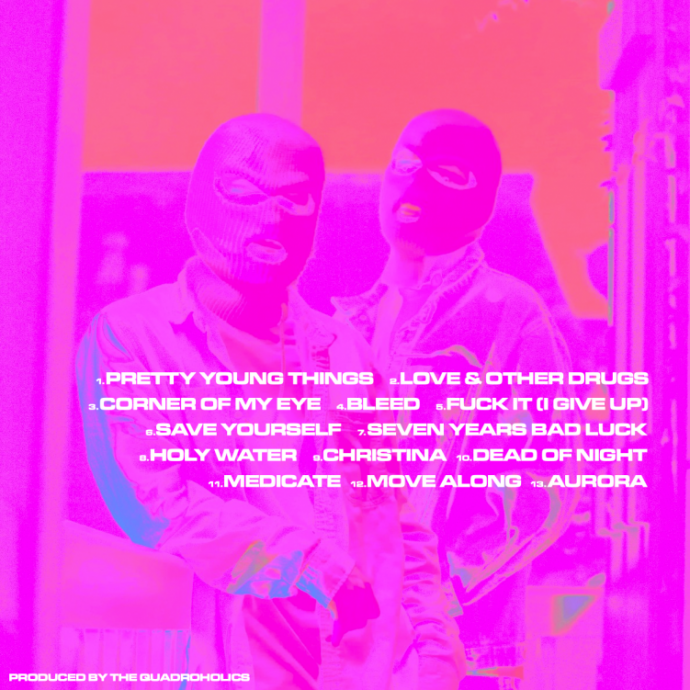 The Quadroholics first donned their pink ski masks in 2016, dropping 5 projects in the time since. Taking influence from many sounds and eras, the duo has crafted a unique sound for each project. From the distortion-heavy bangers like "Millie Bobby Brown" and "Big Bang," to the bedroom pop sounds of "Dream", the Quadroholics have a versatile catalog. With their unique influences and neon aesthetic, The Quadroholics present an excitingly fresh vision.
"Save Yourself" is the lead single from their new album AURORA.