Celebrating their five year anniversary, Okeechobee Music & Arts Festival gets ready for another momentous festival and a milestone celebration. Since the inaugural event for the festival in 2016, the PoWoW! has been one of the more unique, defining moments of each OMF festival, making history for artists and fans alike. The spirit of the PoWoW! "pairs unexpected talents together for a variety of live mashups filled with creativity and imagination against an epic setting under the stars deep in the heart of Sunshine Grove."
With the initial 2022 PoWoW! announcement, artists include Rock & Roll hall of famer George Clinton and Parliament Funkadelic, MonoNeon & guitar prodigy Brandon "Taz" Niederaur for an all-star jam sesh. In the true spirit of the OMF PoWoW!, surprise guests will take to the stage throughout the show. Iconic funk classics mixed with the sounds of other genre-defining tunes from special guests joining in on this highly anticipated all-star jam session will deliver one of the most exciting musical moments of 2022.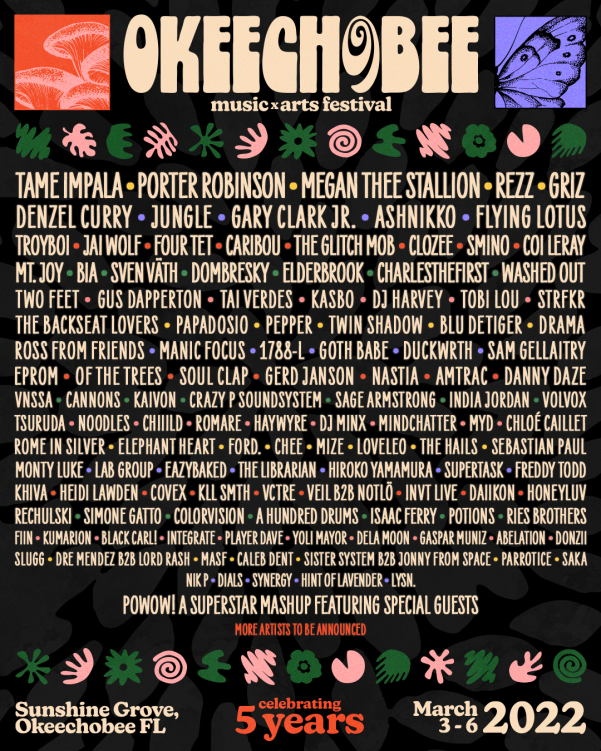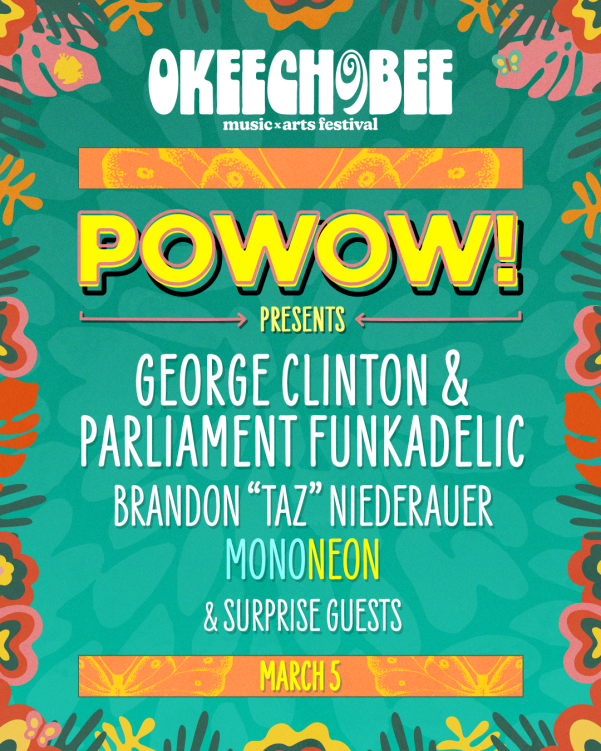 The Significance of the PoWow
One of Okeechobee's unique defining factors compared to other similar festivals is the PoWoW!. The large super jam itself showcases Okeechobee's continuously diverse lineup of artists ranging from hip-hop rappers to EDM DJ's to alternative bands.
In a press release from 2016, it was shared that longtime Bonnaroo Super Jam director Paul Peck initially got the PoWow! started at the festival, producing the show in 2016. He explained that "this is a group of artists, each at their pinnacle of their respective genres, but their performance will obliterate genre barriers and create an epic dance party under the stars." The PoWoW! brings together musicians across genres to celebrate the connective power of music.
"The most exciting live mashups pair unexpected talents and take them deep into the unknown, and outside of their comfort zone. That's where real magic will happen and that's what we live for."

– Paul Peck
PoWow!'s of Years Past
In 2016, the festival's inaugural year, the super jam saw a massive set from R&B singer Miguel and Arcade Fire's Win Butler, plus George Porter Jr., Preservation Hall Jazz Band Horns, Hall & Oates' John Oates, Pretty Lights Live turntablist Chris Karns, Mac Miller, and after his very own set, Skrillex joined the stage to rip guitar – immediately after playing at the "Now" stage – plus many more. Intrigued yet?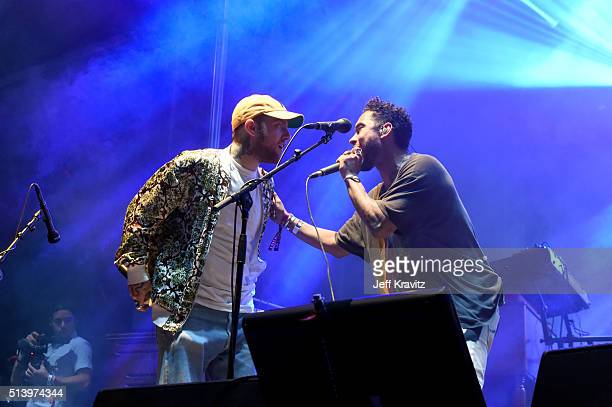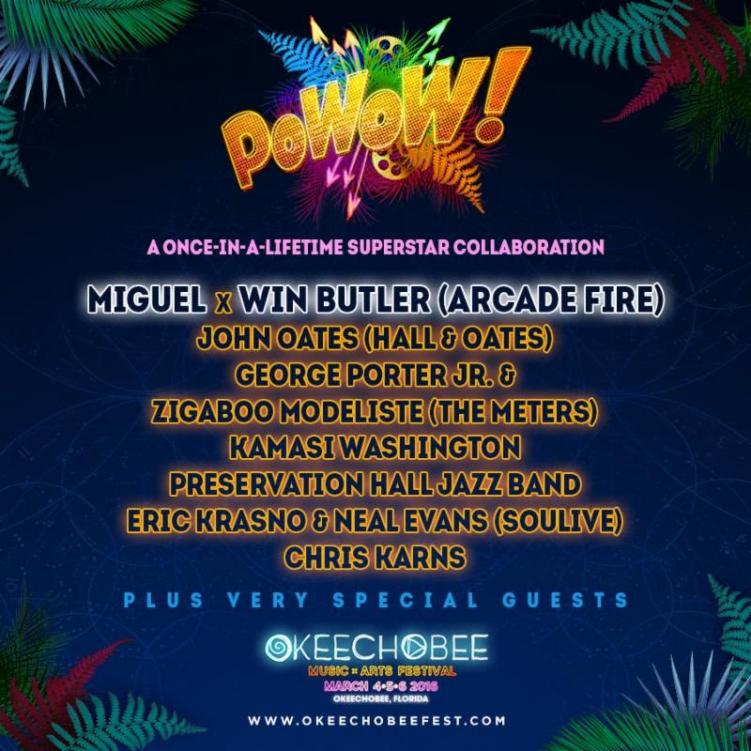 It was hard to top that first year of the PoWoW!, but 2017 also saw a unique combination of artists from all backgrounds and genres. Soulive guitarist Eric Krasno led the way in 2017 with MichaelMcDonald from Doobie Brothers, Solange, Gallant, GRiZ, Vulfpeck, Antwaun Stanley, and members of Snarky Puppy. 2017's memorable moment was a cover of "What A Fool Believes" performed by Solange with Michael McDonald.
2018 was a legendary hip-hop throw-down in Sunshine Grove led by none other than Snoop Dogg, The Roots, Chaka Khan, plus New Orleans horn player Trombone Shorty, livetronica producer and saxophonist Big Gigantic and Dom Lalli, Cory Henry of Snarky Puppy.
After the 2018 event, the festival's parent company Soundslinger, LLC closed business and laid off employees. There was no announcement, and little hope until Insomniac saved the day. Insomniac came to the rescue and purchased the festival's rights from past owners Soundslinger to bring the festival back from the graveyard for 2020 and ironically was one of the last US-based festivals before COVID-19 hit.