As pioneers in the live performance of electronic music, The Glitch Mob are always looking to engage with fans and bridge live music with cutting edge technology.
And following the release of their album See Without Eyes, The Glitch Mob embarked on a 40-city tour across multiple countries, featuring their interactive art piece called The Blade. The Blade is a 27-inch touchscreen used for playing music, along with drums influenced by Japanese tyco.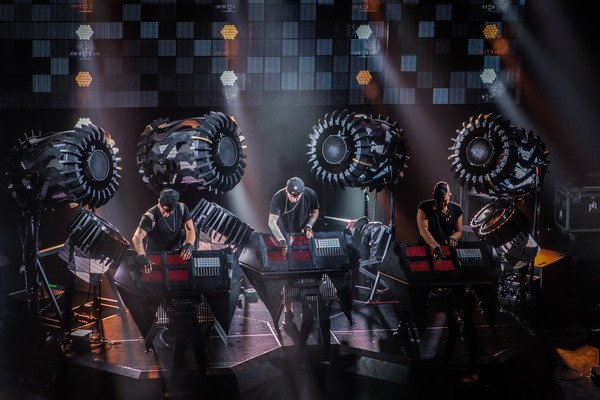 If you saw The Glitch Mob on their recent stop, you realize the power behind their live show. So many moving parts go into to creating and crafting such a unique live experience.
Fans are always looking to get behind the scenes of something that heavy and the release of "The Blade 2.0 powered by Dell," gives fans that backstage access they always dreamed to have.
With the element of an immersive stage design, and some out of this world visuals, the See Without Eyes tour was a truly immersive project.
watch below to see how it all went down in the Glitch Mob's Behind the Blade 2.0 Documentary.
---
Featured image via artist Facebook page.