Everyone loves a good remix, especially when The Funk Hunters, Kotek, and Haywyre are involved! In a diverse blend of livetronica, old-school funk, and soul, The Funk Hunters & Kotek have put their own spin on the original Haywyre tune "With You." Combining these artists is an unlikely match-up that we are absolutely loving.
Give a listen to their groovy remix to "with you" below:
Joining The Funk Hunters is Kotek, an experimental electronic producer also blurring the lines of genres with his tunes. He has created his signature sound best described as "industrial glitchrock" that he continues to perfect with each release.
The Funk Hunters, comprised of Nick Middleton and Duncan Smith, have been longtime friends and collaborators. Together, they combine their powers as DJS, resulting in a brilliant technical display of creative collaboration.
Funk the Halls
All December long, The Funk Hunters have been doing their Funk the Halls tour across Canada. There's still some shows left for the rest of the year, so check them out below and get your tickets now!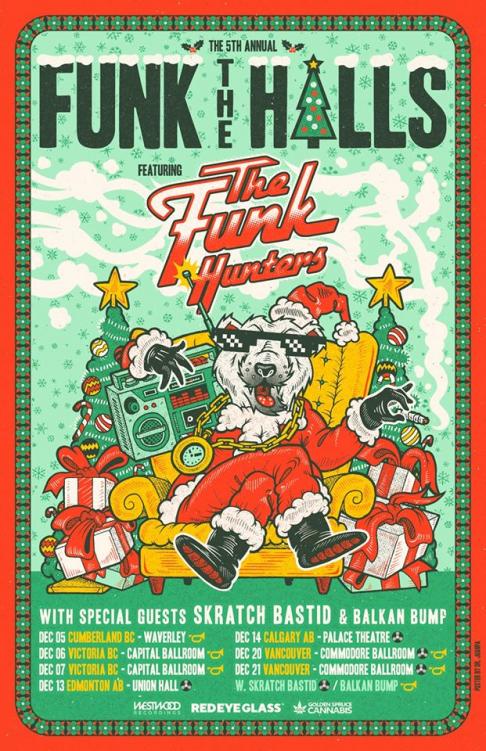 ---
Featured image via Rob Campbell.