NGHTMRE has teamed up with acclaimed live instrumentalists and dance music duo Big Gigantic to form the exciting collaboration Gigantic NGHTMRE. After the successful release of their lead single, "Back For More," they are now thrilled to present their highly-anticipated debut self-titled EP.
The EP, "Gigantic NGHTMRE," showcases the diverse talents of both artists, blending NGHTMRE's signature bass-driven sound with Big Gigantic's infectious melodies and live instrumentation. Each track on the EP offers a unique perspective, featuring live saxophone and drums skillfully integrated into various musical genres. The project's lead single, "Back For More," combines the best of both artists' styles, delivering a fusion of electrifying performances and bass-heavy elements.
The collaborative effort represents a mix of their musical tastes and aims to please both of their fan bases. They took the time to create a collection of killer songs that span different genres within dance music, ensuring an enjoyable experience for listeners.
One of the standout tracks, "Never Loved You Like That" featuring SAFIA, infuses funk and jazz elements seamlessly, while "Disconnected" explores captivating rhythms rooted in the realm of house music. "Twilight (Something's Here)" is a powerful and electrifying composition that demands attention, offering an intense headbanging experience. The EP concludes with "Keep The Change," which brings a catchy, energetic, and relaxing pop EDM vibe to the project.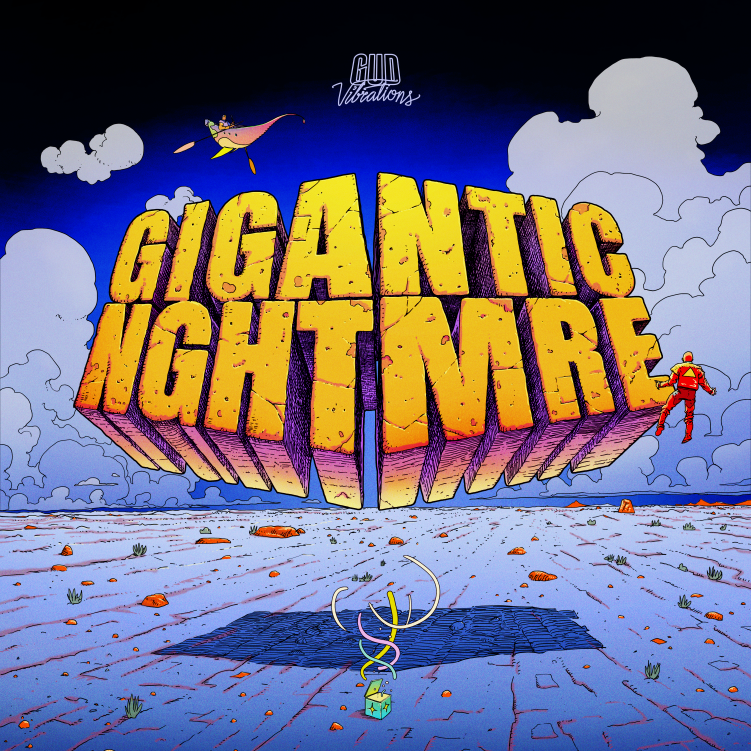 The collaboration has garnered praise from the artists involved, with SAFIA expressing admiration for Gigantic NGHTMRE's interpretation of their song. The EP's cinematic production and sound design highlight NGHTMRE's status as a dance music titan, while Big Gigantic's impressive instrumentation elevates the project even further.
Excited about their musical project, Gigantic NGHTMRE will be embarking on a series of highly anticipated performances, including a headline show at the iconic Brooklyn Mirage in New York City on July 30 and an appearance at North Coast Festival on September 3. Their unique blend of talents promises to captivate audiences and solidify their position as trailblazers in the electronic music scene. The EP is available on all major DSPs and streaming services, offering a global presence on playlists worldwide.